Getting to know us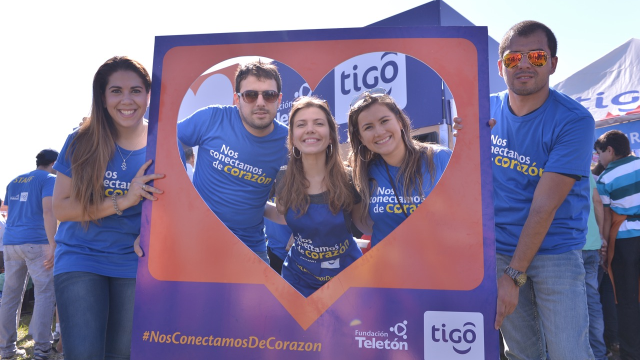 Within the Millicom Group, we have more than 15,000 employees, of whom more than 13,000 work in Latin America. 97% of our employees are of local nationality and we are proud that our highly diverse workforce includes 81 nationalities.
In 2015, we reviewed our human resources policies to identify a number of areas where we felt improvements were key: namely how we work, our culture, gender diversity, efficiency and processes.
From there we have since built the most effective team structures that will future-proof our business, while strengthening leadership capabilities and competencies to enable our people to innovate, engage and transform the company further.
We are working to define and agree key corporate culture parameters and targets at Executive Committee level including:
Creating a balance between developing internal talent vs. bringing in external skills when required.

Keeping decision-making as close as possible in the business where it happens and aligning that with people-deployment decisions.

Formalising and encouraging our policy of international mobility for our staff, clarifying the business case requirements and the need for mobility to develop our best talent.

Building an inclusive workplace, starting with the relaunch of our gender diversity programme.
We are also developing behaviours across every level of the business connected to our core values of: Passion, Trust, Integrity, Innovation and Simplicity.
And we are creating a more streamlined organisation to minimise duplication of effort, working to clarify operating and supporting roles at the corporate centre, with focus on creating strong, standalone regional units with a lean central function as our strategic architecture.
Last, but by no means least, we are developing a coherent and fit-for-purpose compensation and reward programme to build a performance-driven organisation.