El Salvador - 3 million customers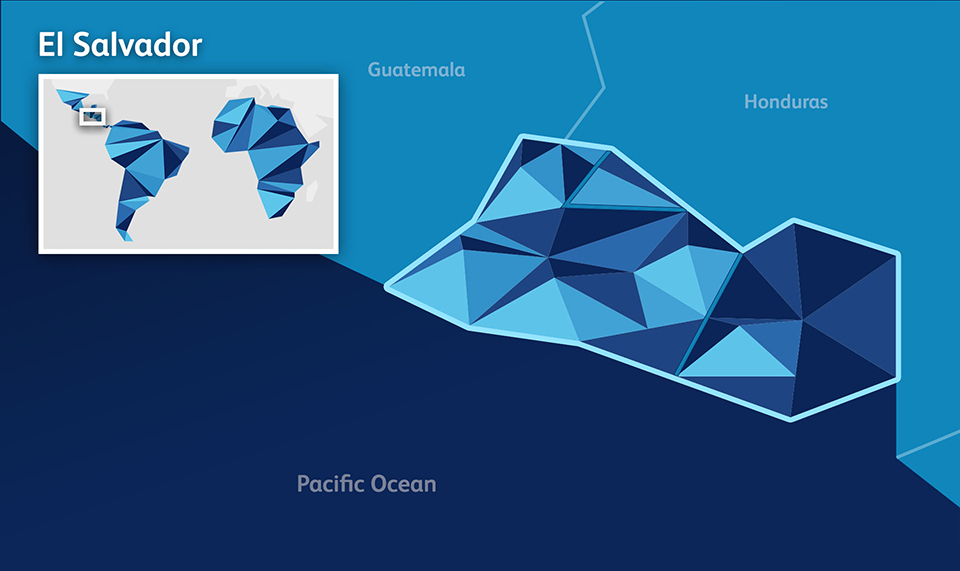 Data Statistics
World Bank 2015
---
 Population: 6.127 million
---
 GDP real growth: 2.5 %
---
 GNI per capita: $3,940
---
 Mobile penetration: 144 %
---
 Internet penetration: 29.7 %
---
 Millicom
---
 Equity holding: 100.0 %
---
 Mobile market share: 37.8 %
---
 Mobile customers: 3 million
---
 Market pos'n: Mobile 1 of 5, Cable 1 of 3
---
 Services: Cable, Mobile, MFS 
---
Transforming lives in El Salvador
Millicom first invested in Tigo (Telemovil) in 1992, turning the Salvadoran company into the country's leading mobile service provider, offering 2G, 3G, and now 4G networks, as well as a range of innovative products and services that have extended digital inclusion to millions.
>See Tigo El Salvador's Country Fact Sheet 
>Recommended viewing [VIDEO] New Campus Opened 
Connecting to the Digital Lifestyle
In 2016, El Salvador delivered solid results. Alongside weak economic conditions, a challenging regulatory and political landscape and the introduction of a number of additional security taxes, we saw encouraging growth in the number of smartphones and mobile data users, delivering 12.6% on data revenues.
We now have 3.2 million mobile subscribers in the country; 8.6% up compared to 2015. 
In our Home Business, we have connected 9.3% more homes than we did in 2015. Cable & Digital revenue is up 6.7% compared to 2015 and Home revenue is up 7.7%. 
Almost one million of Tigo's two million customers are now using Tigo Money, which makes Tigo El Salvador the market with the largest Mobile Financial Services (MFS) penetration in Latin America (Source: Findex). Tigo Money is El Salvador's largest bill payments company, with more than 600,000 bills paid per month via the mobile money platform.
In 2011, 86% of the population was unbanked. By 2015, this number had dropped to 66%.
Many who were previously unbanked are now securely able to access their money directly through Tigo, making transfers and payments from a mobile device, easily, quickly and safely, with no need to travel distances or stand in queues.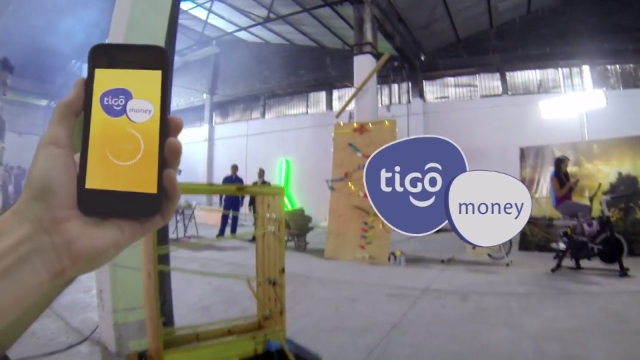 Since 2014, Tigo has been making cable TV, DTH satellite and broadband internet more affordable to everyone, and reaching into rural areas that lie beyond the range of fixed line cable.
We are the leading provider of Pay TV and hold a 60 per cent share of HFC networks. Subscribers for this new home entertainment experience can pay for it directly through Tigo Money.
In 2015 we saw higher sales of bundled services combining TV and Broadband as Salvadoran consumers began moving their entertainment habits to On Demand content. 
Boosting the economy
Tigo's focus in 2016 has been to build cable and monetize data. Significant investment has gone into expanding 4G connectivity, as well as upgrades to existing network and service levels.
Tigo directly employs more than 1,600 people, 95 per cent of whom are recruited locally. The company employs a further 1,500 indirectly.
Each year, university graduates are taken on as management trainees, in order to foster young, homegrown talent. Tigo Sales School has mentored 400 sales force staff since 2011 for long-term success in their careers, taking them through eight-week training programmes on business management.
Acting responsibly
We act responsibly in order to promote social and economic development throughout the country through health, education and technology. In 2015 Tigo and the non-government organisation (NGO) UNICEF led a workshop on Child Online Protection that resulted in an official commitment to promote COP nationwide. (Find out more)
We have developed and launched health projects with organisations such as Community Well Being, so doctors from neonatal intensive care units (ICUs) at public children's hospitals can be connected in real time to patient monitors and offer a more assertive response in cases of emergency.
We have helped with the UNDP's Habitat program to provide public sports fields, and are a major contributor to Aldeas Infantiles SOS (Children's Villages).
As a company that is committed to the health and safety of our employees, we observe high standards of corporate behaviour including anti-fraud, child labour protection, ethical procurement, electronic waste management and paper recycling campaigns.
Tigo has developed two ground-breaking employee volunteering programs, working with with FEPADE/USAID and with TECHO, to build communities and to provide internet services and equipment to public schools. With the non-government organisation FULSAMO,  we train teachers in technology and internet use.
In 2016, Tigo El Salvador was listed in a national survey as one of those most widely recognised for its corporate responsibility activities. The company recorded 2,075 volunteering hours.  
Recent awards include:
Great Place to Work (2016)
'Empresa Amiga' – Aldeas Infantiles SOS (for our contribution to the education on children and young people through access to technology)
Tigo Money El Salvador, Award for best MFS deployment in LatAm in M2Payment awards (2015)
Winner of best MFS deployment, Global Payment Awards (2015)