Guatemala - 9.49 million customers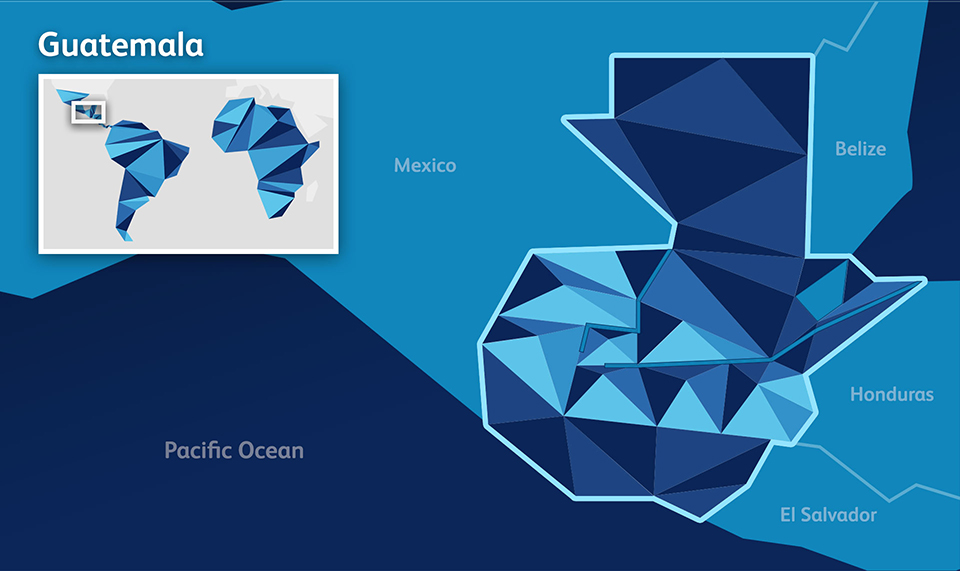 Data Statistics
World Bank 2015
---
 Population: 16.34 million
---
 GDP real growth: 4.1 %
---
 GNI per capita: $3,590
---
 Mobile penetration: 107 % 
---
 Internet penetration: 23.4 %
---
 Millicom
---
 Equity holding: 55 %
---
 Mobile market share: 53.4 %
---
 Mobile customers: 8.9 million 
---
 Market pos'n:  Mobile 1 of 3, Cable No. 2
---
 Services: Cable, Mobile, MFS
---
Transforming lives in Guatemala
Tigo is a Guatemalan telecommunications company majority-owned by Millicom, that dates back to Comcel, Guatemala's first telecommunications company, created in 1990. The name was changed to Tigo in 2005.
It is now the strongest telecom brand in Guatemala, extending digital inclusion to millions in all 332 municipalities via 7,000 points of sale. Tigo now provides 99.1 per cent population coverage.
Connecting to the Digital Lifestyle
In 2016, the business delivered solid results, with mobile data growth and strong coverage expansion in 4G services.
Revenue from mobile data usage rose 35% year on year whilst our Home business grw by more than 37%. We are the largest HFC provider in the country and our customers are looking for better entertainment, better internet experience and higher data speeds as part of their Digital Lifestyle. 
Since 2014 we have rolled out cable TV and broadband internet, making it more affordable to everyone, and more available to rural areas. Our Tigo Sports television channel is our first ever devoted exclusively to sport. In 2016, the launch of Tigo Play and the introduction of our Netflix-based promotion helped to support the multi-screen habits of our customers.
The number of homes passed increased by 12.6%.  
Tigo Business has seen demand for cloud services rise as large companies grow increasingly aware of the benefits and incorporate them into their technology planning.
In 2016, we hosted our third Tigo Business Forum, showing to regional markets the strength of the Tigo Business brand as a service provider and solutions hub for companies of all sizes.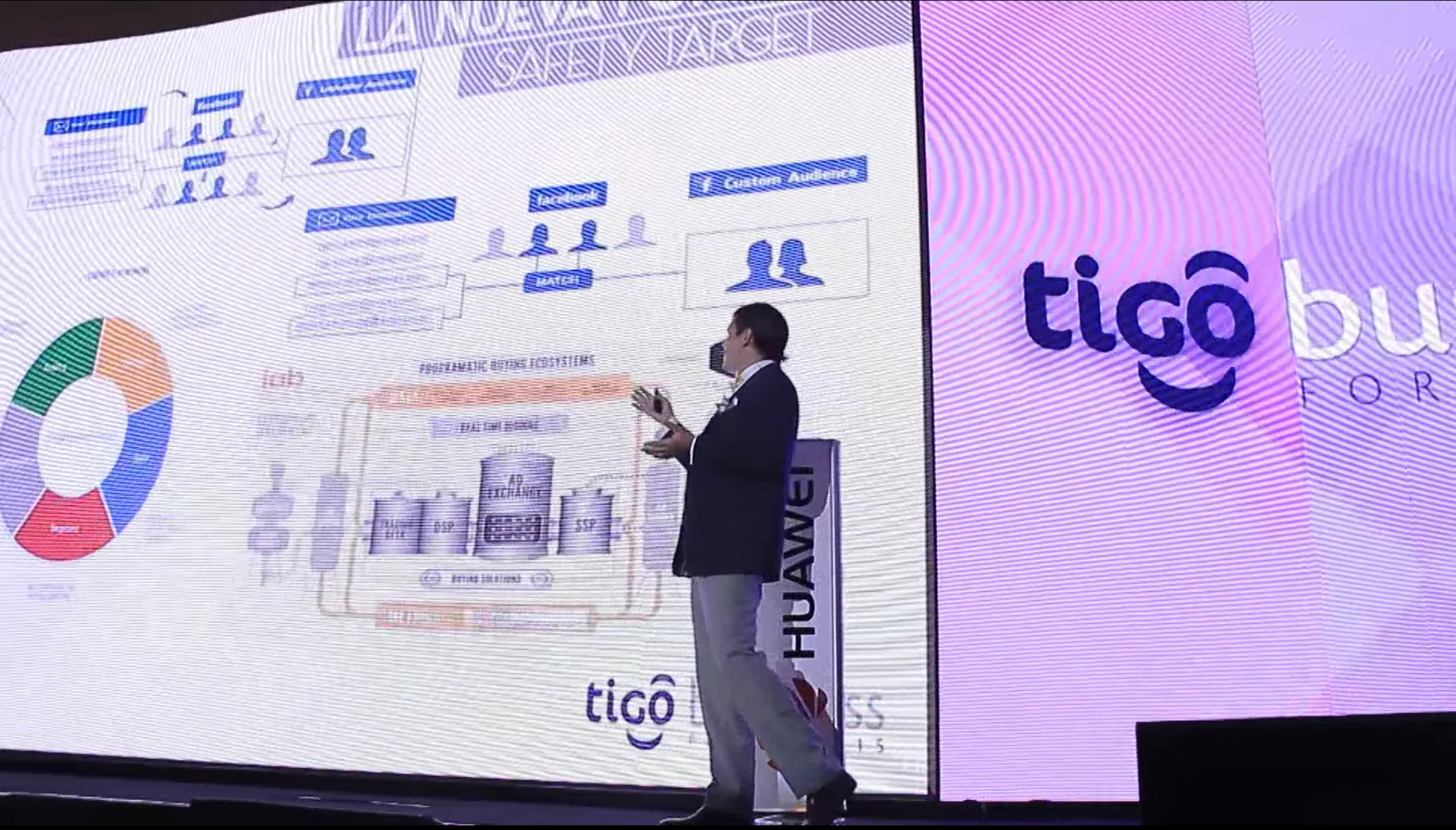 Our Tigo Money brand continues to break down barriers to financial inclusion, offering a full line of basic financial services based on a broad agent network and easy to access platforms. In 2016, these services grew by more than 40%, to reach more 500,000 monthly users. 
Services include local and international remittances, bill payments, local money transfers and microfinance. Together, these are changing and boosting local economic activity.
The focus in 2016 has been on enhancing customer experience through initiatives such as digital self-service channels, on Capex investments to achieve and maintain the best data network and on providing easy ways for customers to connect with our brand.
In 2013, Tigo Guatemala became the first Facebook page in Central America and Panama to achieve more than one million followers. 
In 2016, numbers rose to more than 2.7 million.
Boosting the economy
Tigo Guatemala has invested heavily in upgrades to our network and service levels and has consistently featured as one of the top three employers of choice in the country. It currently employs more than 4,000 people, 98 per cent of whom are recruited locally.
As a catalyst for growth, we invest in local talent and skills for the long term. At the Tigo Talent School, we have trained more than 6,500 employees in management skills and development since 2008.
Responsible Leadership
Our commitment to conduct our business ethically and openly led to our decision to voluntarily report to the authorities potential improper payments made on behalf of our joint-venture operations in Guatemala in the third quarter of 2015. We are co-operating fully with investigations and are dedicated to ensuring that we resolve the matter both swiftly and appropriately.
Tigo supports projects that reflect a strong commitment to corporate social responsibility, promoting education through technology, health mobile services, electronic waste management initiative, recycling campaigns and code of conduct.
Fundación Tigo's nationwide program includes the installation each month of new teaching facilities, digital technology and water purifiers in schools around the country. It has also been supporting a campaign against pediatric cancer since 2004. Last year alone we sent over 40 million text messages raising awareness and donations towards the cause.
Tigo employees are also frequent volunteers in the National Oncology Pediatric Hospital (UNOP). In addition, we directly donated funds of over US$300,000. Since the start of the campaign in 2001, the survival rate for pediatric cancer has risen from 20% to 70%.
We have also partnered with the Ministry of Education to create an online platform to monitor absentee rates of children in specific schools or regions, and we promote volunteering amongst our staff to raise awareness amongst teachers and students of the tools available to promote greater safety online.