Honduras - 4.85 million customers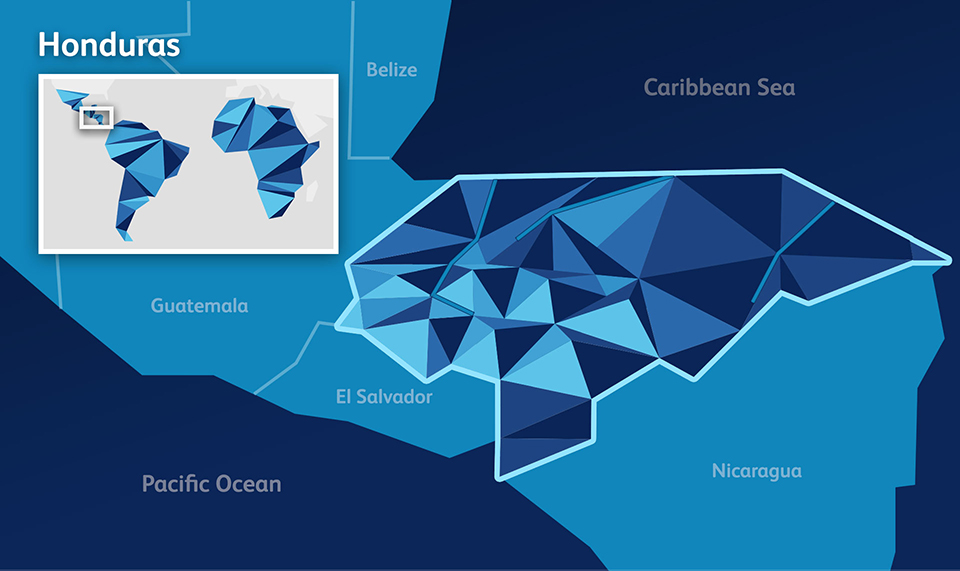 Data Statistics
World Bank 2015
---
 Population: 8.075 million
---
 GDP real growth: 3.6 %
---
 GNI per capita: $ 2,270
---
 Mobile penetration: 94 %
---
 Internet penetration: 19.1 %
---
 Millicom
---
 Equity holding: 66.7 %
---
 Mobile market share: 65.5 %
---
 Mobile customers: 4.7 million
---
 Market position: Mobile 1 of 3, Cable Pay TV 2 of 3, Cable Fixed Broadband 2 of 6
---
 Services: Cable, Mobile, MFS 
---
Transforming lives in Honduras
Millicom is a partner in Tigo Honduras (formerly Celtel, founded 1996) and is committed to investing in Honduras' digital transformation through innovative products and services, extending digital inclusion to millions through 2G, 3G and 4G networks. 
Our premier mobile financial service Tigo Money has, since 2012, helped change the country's financial landscape, providing financial services to many who did not previously have access to them.
In 2015 Tigo Money in Honduras crossed the 1 million active users threshold and is now one of three Tigo markets in Latin America to have done so. Worldwide, there are only 20 markets on this scale.
Connecting to the Digital Lifestyle
Our Tigo brand is ranked the No.1 mobile service provider in Honduras and the second largest cable and TB broadband provider in the country.
In 2014, Tigo launched 4G hi-speed internet services. In 2016, 4G smartphone users registered a 784% increase year on year; Home revenues rose 25.6%, while our smartphone data user base grew 33.6%.
The market is witnessing a strong shift in user habits as more consumers migrate to online and On Demand content.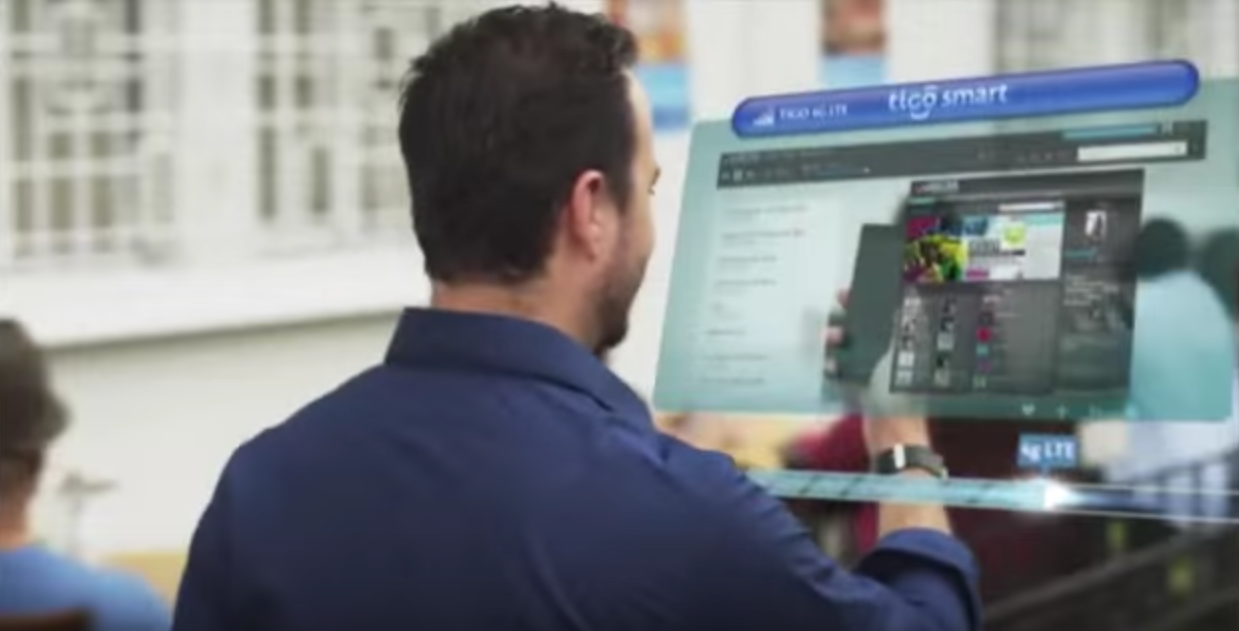 The B2B market has reported more moderate activity. Some key segments such as government projects have been impacted by reduced funding or cancellations despite a positive outlook in macro-economic figures.
Our Mobile Financial Services in Honduras continues to grow revenues. More than one million active users are now transferring money easily and safely from their mobile device.
The range of Tigo SmartApps and our "All you can App" campaign have together helped reduce customer churn to record lows, with digital adoption and a focus on world class ecommerce helping to boost further loyalty.
In 2016, we saw great progress in rolling out our fixed network, reaching more new cities and homes passed. 
Boosting the economy
As one of the country's largest tax payers, Tigo contributed between four and five per cent of all taxes paid in 2014 and 2015, more than US$183 million annually.
Tigo is also an important source of economic development, investing in local talent, connecting people and building digital infrastructure. We employ more than 1,100 people, 97.2 per cent of whom are recruited locally. A further 1,400 are employed indirectly.
Tigo Honduras has a university graduate employment programme in place to foster young talent, while its Tigo Sales School has trained more than 4,800 people since 2012 with a curriculum built around learning sales techniques, customer service and motivation. 
Responsible Leadership
We promote education through technology, collaborate on policies regarding electronic waste, assist with paper recycling campaigns and with reforestation projects, and maintain a strong code of conduct.
We launched La Fabrica Smart in 2014 as the first innovation contest of its kind in Honduras, for university students to compete in the development of new technology solutions and services. In 2016, contestants were challenged to construct drones, with the aim of promoting the development of robotics and knowledge of automation.    
One of our main stakeholders is the Department of Education. We are part of its Allies for Education program and have developed a campaign to counter Cyberbullying and promote Child Online Protection.
Through Tigo Te Conecta, we have installed broadband connections in more than 150 schools, enabling teachers and students beneficial access to the internet.
Through Tigo Money, we are supporting a new agreement with the World Food Program to more efficiently deliver economic aid to more than 116,000 families nationwide.
We are committed to the health and safety of our employees and observe high standards of corporate behavior, including fraud prevention, protection of child labor, ethical recruitment and other measures.
Awards 
CEMEFI award for best CSR practice in a public/private sector alliance - Tigo Te Connecta (2016)