Enabling every kind of business to boost its efficiency, increase its margins and challenge its competitors' market share.
As the commercial division of the Tigo brand, Tigo Business has fast become a leading service provider throughout Tigo's markets, as well as a trusted specialist in new technology for Tigo clients.
The brand operates in all our Latin American and African operations, where B2B is under-represented and provides an opportunity to grow to its "fair share" of total revenues.
We are expanding our product portfolio to deliver more value-added services and business solutions such as cloud services and ICT managed services.
In 2016, our Colombian data centre business grew in double digits, whilst we inaugurated two new state-of-the-art Tier III data centres in Paraguay and Bolivia. 
We have established partnerships that are opening up new possibilities in M2M and IoT, such as smart cities, telematics, smart metering, and smart vending machines.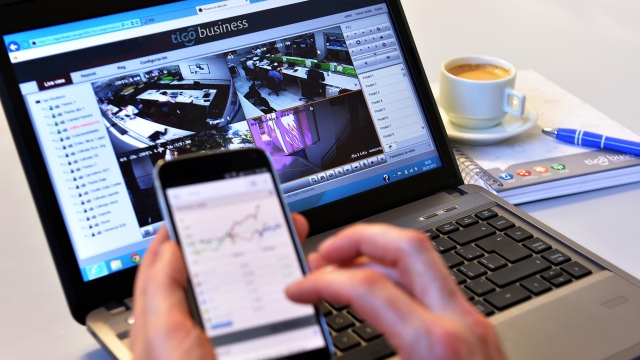 We provide fleet management systems, for companies that rely on and invest in transportation, so they can track and monitor progress at all times on locations, deliveries and drop-offs.
We install security camera systems that can be monitored remotely from anywhere so business premises or property are more secure at all times.
We put together bundled solutions for SMBs that combine in-demand value added products alongside mobile, broadband and internet services.
Our strong Central American B2B footprint and fiber backbone allows us to service the needs of multinational businesses with presence across the region, ranging from a traditional mass SMS capability to cloud-based solutions for the safe storage of, and secure access from anywhere to, valuable data online.
To every new entrepreneur we offer tailored technology, including new website design products that will put them on the map.
Find out more about what Tigo Business can do for your business:
Latin America: Guatemala, Honduras, Colombia, Costa Rica, Nicaragua, Paraguay, El Salvador or Bolivia