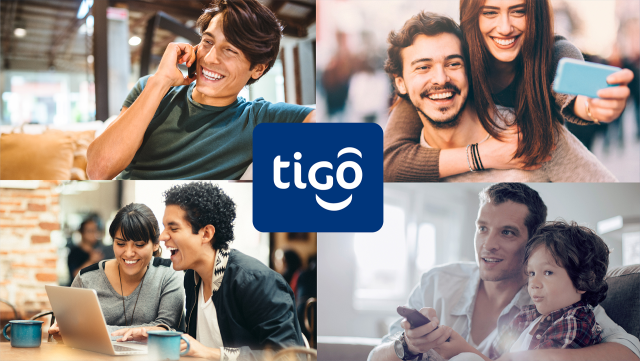 Discover one of the most dynamic digital lifestyle brands at work.
It feels right that Tigo's name should derive from the Spanish word "contigo", which means "with you".
Because Tigo has been in Africa and Latin America from the beginning, supporting the digital transformation. It works hard to keep this life-changing process as human, user-friendly and life-enhancing as possible. Our mission is to lead the adoption of the Digital Lifestyle. 
Tigo's success has made it an established, integral part of millions of people's lives, especially as mobile data use has soared and our customers increasingly adopt the smartphone. 
Through Tigo, Tigo Business and our products and services which include Tigo Music, Tigo Sports and Tigo Money, we want our customers to enjoy their own Digital Lifestyle and smile, whoever they are and wherever they may be.
Delivering affordable, available, accessible products in an easy-to-use, customer-focused way, with a geographic footprint that is unique.
Our content, communications and data platforms offer fixed and mobile services, cable and satellite TV, entertainment, cloud solutions, mobile financial services, internet and broadband. More and more, Tigo can bundle and provide all of these at once.
Tigo's strength lies in its strategic focus and execution capability. The way ahead is full of opportunities. Greater numbers of people are choosing smart phones over feature phones and Tigo is there to support and assist.
We introduce new applications and tailor them increasingly to individual and local communities, guiding our customers with our instantly-recognisable set of Tigo icons, so nobody gets lost along the way. 
The key to the brand's success lies in its reputation both as friendly, honest, innovative and involved: as sponsors of major events and sporting champions, as supporters of valuable social causes and responsible leadership, and as a creator and innovator of unique digital networks.