25 years of focusing on what matters
 *Winner - PRWeek Global Awards 2016 (Internal Communications)
Growing responsibly and with purpose is at the heart of our company's vision, and making digital inclusion a reality – especially for often difficult to reach audiences – is what drives us forward.
In our first 25 years, Millicom has had an incredible journey connecting the unconnected, today bringing The Digital Lifestyle™ to more than 62 million customers in 13 emerging markets across Latin America and Africa.
In 2015 we articulated a new vision to start the next quarter of a century: to enable people to advance in life and find joy. This vision speaks a lot about our passion and what we believe to be our purpose. (Corporate Annual Report 2015)
The products and services we provide touch many elements of daily life and can deliver positive social and environmental impacts.  We provide critical and vital infrastructure ranging from access to basic fixed and mobile telephony, to truly disruptive products, such as mobile financial services.
As we grow, connect and innovate, we want our growth to be responsible. Consequently, we take a holistic approach to ethical business and corporate responsibility, not as add-on functions but at the heart of how we work.
Board director and senior management involvement and oversight are essential if we want to be the leaders in our markets in doing business the right way. Our Corporate Compliance Committee, which includes all Executive Committee members, was set up to review progress relating to our anti-bribery and anti-corruption (ABAC) programme each month and to other areas of our journey towards continuously improving business conduct practices.
Transparency is equally important if we are to build trust in our ethical commitments and for us to be able to engage stakeholders to work together on challenges we cannot solve alone.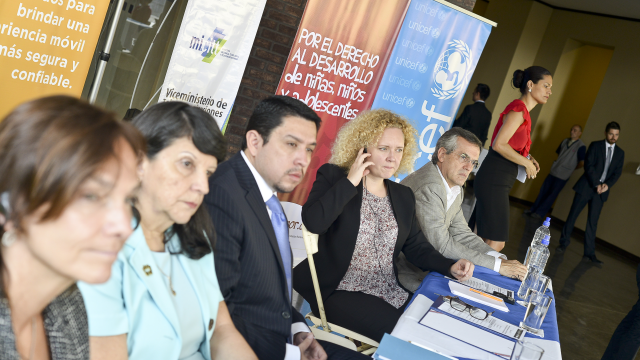 Looking ahead, our focus remains on how we do things, as much as on what we do, in our way of doing business.
Our priorities are to stay safe, develop diverse talent, be inclusive and act responsibly and ethically. 
It is essential that we invest in safer working conditions for everyone in our business and that everyone in the Company, regardless of their role, takes responsibility for ensuring each other's safety.
We can be proud of the progress we have made in increasing the number of women at senior levels; particularly in Africa where in two years we have progressed from 7% to 26% women in senior management. Keeping this trend up is a cornerstone in our people strategy for the years to come.
Study after study shows that companies with better gender balance in management out-perform their competitors – because these are companies where everyone is able to thrive and give their best.
Our focus on child online protection is to ensure that both parents and children are empowered to take full benefit of The Digital Lifestyle™ with knowledge of how to stay safe.
And we have taken important steps as well to better understand our suppliers' exposure to sustainability risks and to promote high levels of ethical conduct across our value chain.
Some of our markets have been particularly challenging in terms of security risks in 2015. Balancing our desire to support governments in tackling organised crime and terrorism with the need for a framework to protect the data and freedom of expression of our customers, is a topic we have and will continue to closely monitor at Board level.