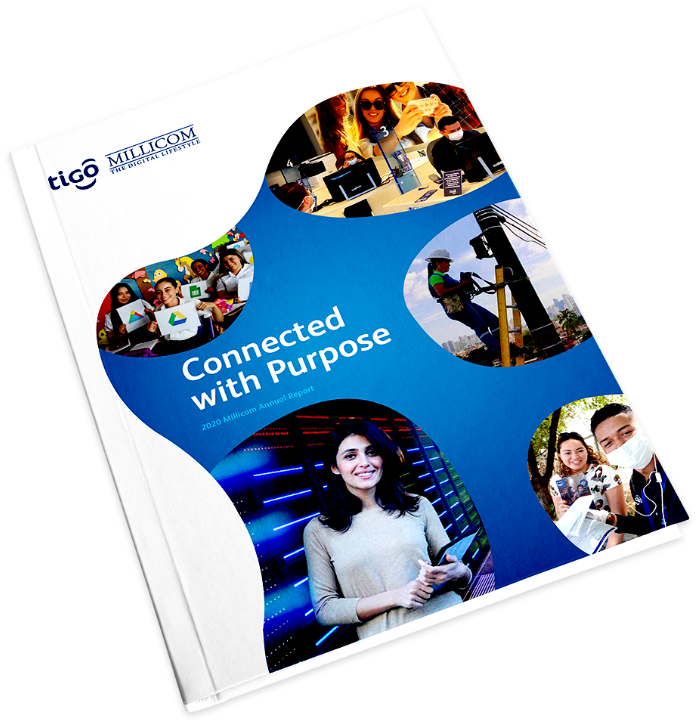 Our fifth integrated annual report combines our corporate responsibility (CR) and financial reports to provide all our stakeholders with a clear and comprehensive overview of our business and activities in 2020. The report conveys our progress against our business strategy. It also identifies and quantifies the ways in which our practices and programs under our CR Framework deliver business value, transform communities and protect our environment as contemplated under the UN Sustainable Development Goals.
In 2020 we conducted a materiality assessment to determine whether and how COVID-19 affected stakeholder views on our corporate responsibility programs. We also conducted a gap analysis against investor-based frameworks, including the Task Force for Climate-related Financial Disclosures (TCFD), and investor rating agency questions. These efforts informed the content of this report. We will continue to incorporate findings from these assessments in future reports and to seek feedback from investors, customers, employees and community leaders to inform our corporate responsibility efforts. Learn more about our CR reporting approach.
Note: Our Latin America (Latam) segment includes our Honduras and Guatemala joint ventures as if they were fully consolidated, as this reflects the way our management reviews and uses internally reported information to make decisions about operating matters. We also report in this way to provide increased transparency to investors on those operations.