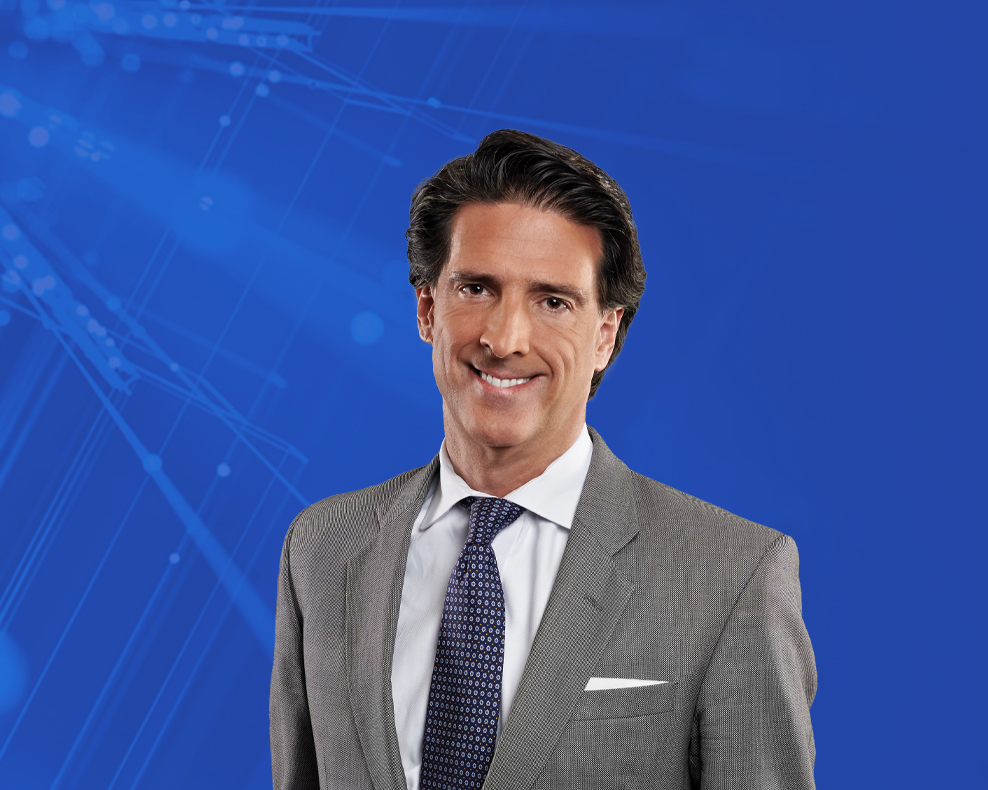 MAURICIO RAMOS
Chief Executive
Officer's Message
"If anything, the events of this past year further validated our intrinsic purpose and strategic direction. We stayed true to the values that have fueled our success for three decades and positioned ourselves to continue leading digital adoption across our markets."
None of us will soon forget how 2020 altered life as we knew it before the words "COVID-19" and "social distancing" were imprinted on our consciousness. Yet the pandemic is not what stands out most in my mind when I consider what the company experienced and accomplished this past year.
I will remember how Millicom and our more than 21,000 people joined as one to sustain essential connections through our digital highways. We overcame challenge after challenge to deliver results that benefited our customers, our shareholders, our employees and the communities we serve.
While the pandemic shaped much of our activity in 2020, it did not redefine Millicom's identity or alter our fundamental course. If anything, the events of this past year further validated our intrinsic purpose and strategic direction. We stayed true to the values that have fueled our success for three decades and positioned ourselves to continue leading digital adoption across our markets.
We continued to invest in expanding our cable and 4G broadband networks throughout Latin America, further strengthening our position as the leading telecommunications provider in our markets. Our long-range focus on driving digital transformation across all areas of Millicom's business enabled us to satisfy increased customer demand for content, e-commerce tools and cloud services during the pandemic. I am confident that this momentum will continue to grow in the year ahead and enable us to create long-term value for shareholders.
Beyond the financial results that Millicom achieved, I believe our greatest successes in 2020 stemmed from putting people first when the COVID-19 pandemic hit. Five core principles guided our decision-making:
Protecting our employees' safety and well-being
Preserving their jobs and income
Delivering continuous and consistent service to customers
Preserving our cash flow and reducing debt
Fulfilling our purpose through the power of our Sangre Tigo cultural values and practices
We kept our employees safe during the crisis by supplying personal protective equipment to frontline service technicians in the streets and ensuring that others had our support to work from home. When customers or colleagues needed them, our workforce was ready to assist. The events of 2020 brought to light just how heroic our people truly are, which inspired us to create the Tigo Heroes company-wide recognition program. See the spotlight story on page 11.
We presented our investors with a clear plan to sustain and preserve Millicom's liquidity through the downturn caused by very severe widespread lockdowns in many of the countries where we operate. Tough decisions such as canceling our shareholder dividend payments were not made lightly, but they provided added stability to our cash flow and maintained business continuity.
We provided sustained connectivity, 24/7, to our customers. Teams across the company ensured that our networks could handle the surge in traffic from millions of people using Tigo broadband at home for work, school and entertainment.
We introduced a lifeline product to deliver uninterrupted Internet service to customers who were unable to pay their regular monthly Tigo bill during the crisis. We also worked with government and community leaders to provide broadband connectivity for medical facilities, shelters and non-profit organizations that were helping meet critical needs.
We overcame significant logistical challenges to continue Millicom's outreach and support for the most underserved and vulnerable members of society. We advanced our Corporate Responsibility Framework and Five-Year Plan through flagship initiatives that include:
Promoting safe and productive Internet use among youth. We provided thousands of children, parents, teachers and caregivers with practical lessons on how to stay safe during COVID-19 and avoid potential dangers online so they can more fully enjoy the benefits of technology.
Narrowing the digital gender divide. We expanded our "Conectadas" curriculum to equip women with technology skills and financial knowledge that they can apply immediately in small-business ventures. We also introduced new online workshops to help participants cope with additional challenges brought on by the coronavirus pandemic.
Helping educators embrace digital teaching tools. We launched Maestr@s Conectad@s, a free resource containing educational tools and techniques designed to help teachers engage students and build effective lessons in an online classroom environment. More than 137,000 educators were trained via Maestr@s Conectad@s in 2020, and we are expanding the program regionwide.
These and other efforts reinforce our ongoing support of the UN Global Compact and Sustainable Development Goals.
The Group's sustained approach also helped us gain recognition of our strong management of ESG issues by earning a AA ESG rating from MSCI based on our strong performance on bridging the digital divide and our robust anti-corruption policies and programs, a ranking of 28 out of 201 in the industry from Sustainalytics, and a CDP score of B, which places us above the average global industry level.
I am proud of how our employees went above and beyond in 2020 to exemplify our Sangre Tigo culture. Teams across our business are transforming the adversity of COVID-19 into an opportunity to do things differently and better as we move forward.
I also want to thank our Board of Directors for their dedication to fulfilling the company's purpose and creating value for Millicom shareholders.
I am pleased to share this annual report with you as we embark on our fourth decade—continually growing stronger, more agile and more aware of the value that our digital highways create.