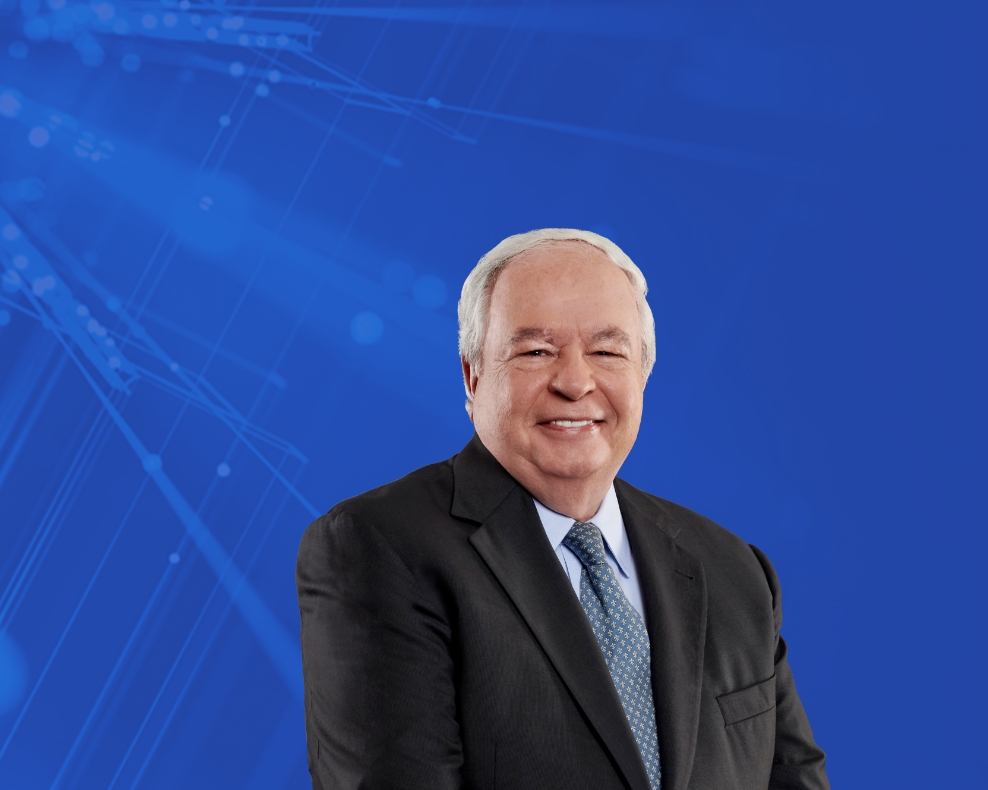 Jose Antonio Rios Garcia
Chairman's Message
Amid the profound upheaval of 2020, Millicom's fundamental purpose never wavered. We began our 30th year as a company with utmost confidence in our business strategy. We ended the year more certain than ever of the essential and life-changing role that our digital highways play in connecting people, improving lives and developing communities.
Along with our entire Board, I have always valued how Millicom employees rise to meet every challenge and opportunity. We thank them for taking that dedication to new heights this past year as they adapted to the challenges of a global pandemic and delivered uninterrupted service for Millicom customers when they needed us the most.
Throughout 2020, our company responded to the economic impacts and operational setbacks from COVID-19 with strong governance and oversight. The Board approved difficult but necessary financial decisions to maintain operating cash flow, preserve jobs and maintain 24/7 connectivity for customers. Measures such as canceling our shareholder remuneration for the year and reducing capital expenditures have strengthened our financial position and allowed Millicom to bounce back quickly as market conditions improved.
The Board also worked closely with Millicom's Senior Leadership Team and the Risk Management organization to assess how the consequences from COVID-19 have influenced Millicom's overall risk profile. We made tactical adjustments as needed, but the core elements of our business strategy remained essentially unchanged in 2020. More details about Millicom's approach to risk can be found starting on page 40 of this year's report.
The foundational values of integrity, transparency and accountability drive long-term success for our company as well as for the countries where we operate and the communities we serve. We reinforced Millicom's commitment to doing business in the right way during 2020 through our Governance structure and Business Ethics and Compliance program, which enable us to balance the risks inherent in our emerging markets with the considerable opportunities that exist there. In order to become even more transparent for our shareholders, we have changed how we report on executive compensation.
2020 brought severe economic hardships that threatened to further widen disparities in access to education, healthcare, employment and other stepping stones to a prosperous life in our markets. Our corporate responsibility initiatives reached even deeper and went further to help bridge these gaps. Millicom provided direct support to government and nonprofit organizational relief efforts during the pandemic, in addition to the substantial assistance given to the many customers who experienced financial adversity during the year. Finally, we reinforced our commitment to reducing the environmental impact of Millicom's operations, upholding human rights and protecting our customers' privacy.
These and many other accomplishments in 2020 connect directly to the passionate and talented employees who embody our Sangre Tigo corporate culture. We recognize the importance of ensuring that Millicom is a place where all of our employees feel safe, protected, supported and rewarded. I am pleased with the strides we made in 2020 to foster diversity and make our company even more inclusive.
I want to thank my fellow Board members for contributing their business expertise and industry knowledge. In particular, I extend the entire Board's appreciation to Janet Davidson for her invaluable contributions over the past four years, and we welcome our CEO, Mauricio Ramos, who joined the Board as a new Executive Director in June 2020.
Also, I commend our Senior Leadership Team for so capably executing Millicom's business strategy in a turbulent year. Although some uncertainty remains in our industry and in the countries that we serve, I feel confident that Millicom is on a strong footing as we begin this new year. It is my privilege to share this 2020 Millicom Annual Report that celebrates the impact of our ceaseless dedication to connecting with purpose in all that we do.