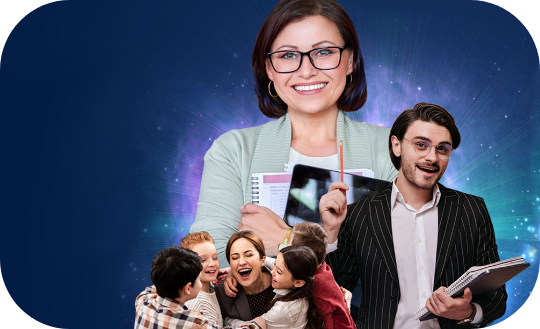 Nearly 2,000 Bolivian Teachers Attend Maestr@s Conectad@s Event
Maestr@s Conectad@s was born in Bolivia in 2020 and exported to other Tigo operations in the ensuing months. So when we were deciding on a location for our free, in-person Maestr@s Conectad@s teacher training event, Bolivia was the obvious choice. To our gratitude, nearly 2,000 teachers from around the country traveled to Santa Cruz in August 2022 to attend.
During the event, organizers and attendees shared the path traveled, lessons learned and milestones marked since the launch of Maestr@s Conectad@s. Sessions went well beyond teaching attendees how to use digital tools. For example, a session on neuroeducation and compatible brain tools focused on applying emotional intelligence in the classroom.
As the name implies, Maestr@s Conectad@s has always been a close community of "connected teachers." The teachers of Bolivia showed us just how close this community is.