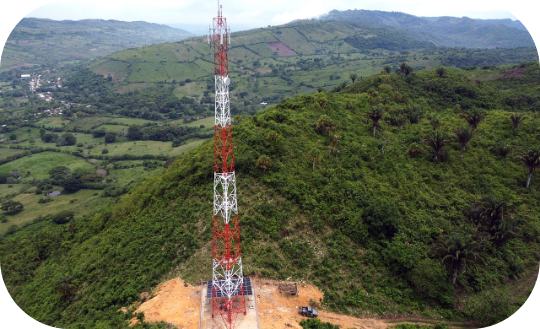 Unlocking the Hidden Value of our Towers Infrastructure
We built a comprehensive tower infrastructure in Latin America with an eye toward becoming the region's top mobile and fixed broadband provider. But while this infrastructure powers our business, it's also an unrealized gold mine in our markets, where other operators and governments seek to improve digital services without the same degree of capital investment.
In early 2022, we announced a strategy to carve-out our 10,900-plus towers portfolio into an independent business aimed at maximizing our towers' revenue potential. By building an independent brand, actively marketing our portfolio to third-party operators and attracting growth capital from new investors, we believe we can dramatically enhance shareholder return on our digital infrastructure investments.
We made significant progress on our plan in 2022, including optimizing our capital and governance structure and negotiating master lease agreements with several third-party players. A key element of our strategy is to maintain strategic optionality, which will allow us to bring in a financial and strategic partner if needed or fold in other infrastructure assets—such as our 193,000 kilometers of fiber or 12 Tier III data centers—across our footprint, including Honduras.
As with Tigo Money, our tower business is a tremendous business opportunity powered by the energy and ingenuity of our people. We expect our carve-out initiative to be completed during 2023.