Chief Executive
Officer's Message
If there's one message I hope our employees, investors and other stakeholders take away this year, it's this: We deserve to be proud. After a 2020 that tested our resilience in ways we never could have anticipated, Millicom performed exceptionally well in 2021.
Our customers' trust in Tigo is at an all-time high. We gained market share throughout the year, posting strong gains in every quarter. We affirmed our standing as Central America's leading telecommunications provider by inking deals to acquire full control of Tigo Guatemala and to divest in Africa. Our investments in modernizing and expanding our Central American networks have positioned us for sustained growth in markets with untapped digital potential.
Perhaps most importantly, we demonstrated we have the fortitude, capabilities, strategies, teams and culture to emerge from a crisis stronger than we've ever been. And we did it while remaining laser-focused on our purpose, which is to build the digital highways that connect people, improve lives and develop our communities.
I couldn't be prouder. And I encourage our employees and leaders to feel the same sense of pride when reflecting on our accomplishments together.
Every business line and every country in Latin America contributed to our outstanding performance. We added 3.1 million mobile customers and 415,000 HFC home customers this year, strengthening our position as the leading telecom provider in our markets. We also continued executing our 2021 investment plan, which included expanding our Colombia mobile network and modernizing our mobile networks in El Salvador, Honduras, Paraguay and Bolivia.
Our revenue for 2021 increased 10.7% to $4.6 billion. After making some difficult but necessary financial decisions last year to maintain operating cash flow and reduce debt, our improved financial position this year enabled us to invest an additional 23%in capital expenditures, while also exceeding our operating cash flow target for the year. We were able to resume shareholder remuneration in Q3, repurchasing approximately 1% of our shares outstanding.
Beyond our strong operating and financial performance, I'm excited to introduce you to our new Environmental, Social and Governance (ESG) framework, which represents a new way of communicating our longstanding corporate responsibility commitments and accomplishments. Our reason for the transition is simple: we wanted to provide a more complete picture of how social and environmental criteria play an integral role in every part of our business.
Our new framework helps clarify our ESG commitments while illustrating the intertwined relationship between our purpose, business strategies and ESG principles. It's vital that we tell this story authentically.
In practice, this means measuring our success by financial results, yes, but also how we contribute to the lives of our employees and the people in the communities we serve, and how we reduce our impact on the environment.
We made dramatic progress across our ESG agenda in 2021, including committing to new Science-Based Targets to reduce our greenhouse gas ("GHG") emissions in the coming years and by joining Race to Zero, the UN-backed campaign aimed at promoting a healthy, resilient, zero carbon recovery. See our Environmental section on page 44 to read more about our commitment.
The digital divide and a lack of digital literacy continue to prevent as many as half the people in our markets from fully participating in society. We responded with initiatives like our partnership with Fundación Real Madrid, which will increase digital access and literacy among vulnerable children by bringing together the two things that children in Latin America love most: fútbol and the internet.
We also continued to provide digital literacy and entrepreneurship training to women and adolescent girls in Latin America through our Conectadas program. We're particularly excited about our progress in El Salvador, where more than 6,000 women received entrepreneurship training through Conectadas, helping them capitalize on new business opportunities. These and other efforts reinforce our ongoing support of the UN Global Compact and Sustainable Development Goals.
We want to do more than just connect our communities; we want to be a conduit of investment capital for developing economies. For example, we announced a plan to invest $250 million in Panama to boost local infrastructure and create a new fintech hub. The hub will boost the local economy, bring jobs to the country and serve our growing Tigo Money business in the region. Additionally, we secured full ownership of our Guatemala business in a transaction that is immediately accretive to our cash flow and net income and reflects our continued confidence in the thriving economy of Guatemala and our renewed commitment to the digital transformation of its society.
Internally, we remained focused on making Tigo a great place to work. We strengthened our already strong diversity, equity and inclusion (DE&I) programs this year, in our ongoing quest to make sure every Tigo employee feels empowered to contribute authentically. In that spirit, we established a new and ambitious target of reaching gender parity by 2030, including equal gender representation across the entire organization, as well as in its upper management positions globally.
Unfortunately, many of our markets are still burdened by COVID-19. Throughout the pandemic, we've teamed up with government and community leaders to keep connectivity flowing and support the critical health needs of our communities. We remain deeply committed to the health and well-being of our employees and customers, as well as their friends and families.
At Millicom, we believe doing good is good for our business, and that our business itself is good for our communities. Our Sangre Tigo culture is the beating heart of this belief. It's how we rose to the challenge in 2021, and how we'll make Tigo even better as we look to the future.
I'm thrilled to share this year's annual report with you. As you'll see on the pages that follow, our strategies are honed, our purpose is clear and our potential is far-reaching. Thank you to everyone—our employees, our customers, our Board, our community partners and our shareholders—for making it so.
Finally, a special thanks to Tim Pennington, who will retire from his role of Chief Financial Officer on April 1. Tim joined the company in 2014 and played a leading role in steering the company through a period of significant transformation. Tim's stewardship and contributions extended well beyond the finance function to touch every part of the business. He will be missed, and we wish him well in this next chapter of his life.
Mauricio Ramos
Executive Director and Chief Executive Officer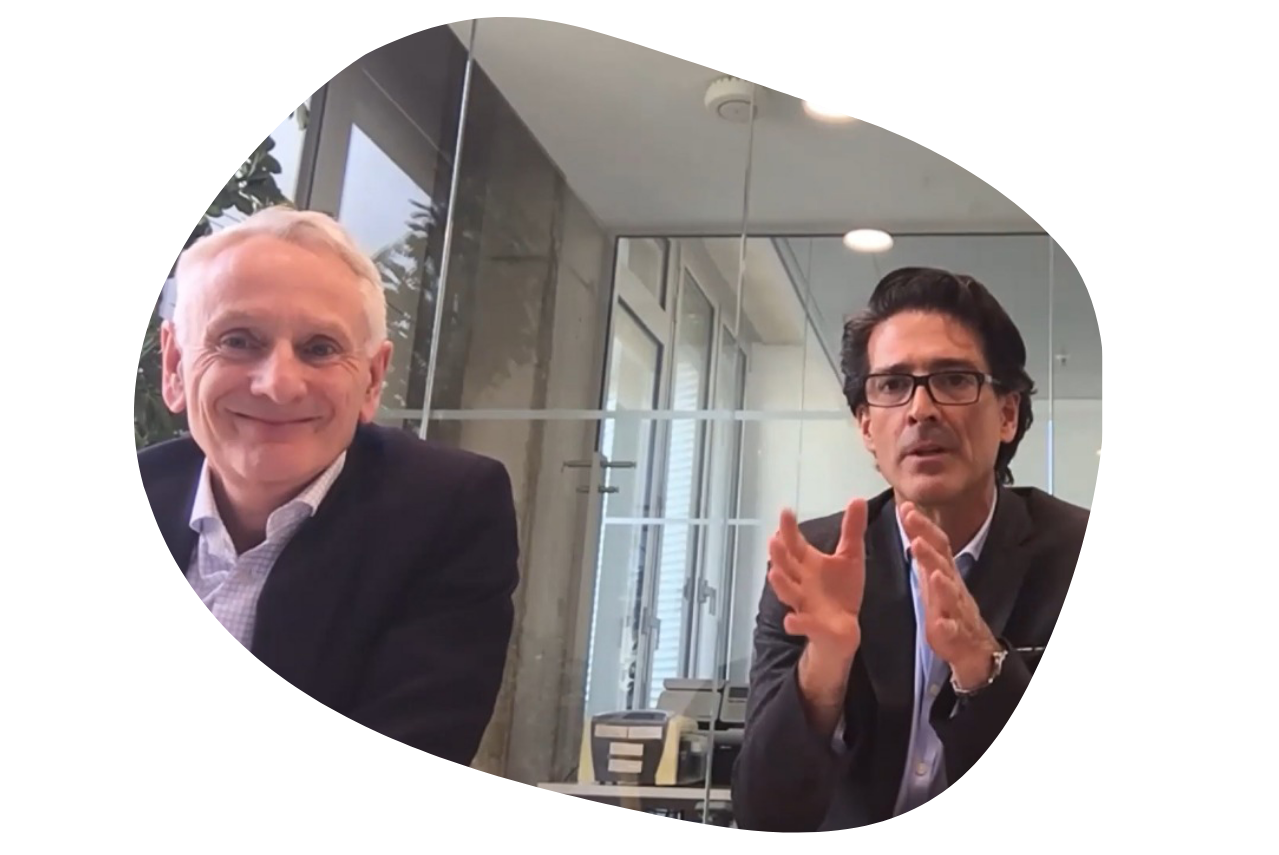 A special thanks to Tim Pennington, who will retire from his role of Chief Financial Officer on April 1. He will be missed, and we wish him well in this next chapter of his life.