Every child's fundamental right to identity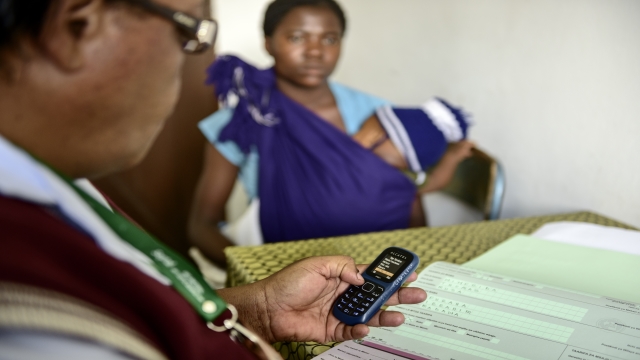 Millicom's lead specialists regularly report on important changes taking place within their own areas of expertise. Bjorn Grindberg, head of Millicom's Social Investment unit within Corporate Responsibility, describes a pioneering mobile birth registration project that will give millions of young Tanzanians the chance of a better future. 
Watch: Right to Identity feature length (13:27m)
Watch: Right to Identity short (2:10m)
4 November: Young parents Anna Otaigo, an accountant, and Francis Mwasamwene, a sales manager, described the day they registered the birth of their youngest child Esteline as an unimaginable gift of hope for their children's future. 
All it took was a free SMS text message sent by a local healthworker using a mobile phone.
Francis, who lives in Mbeya and has two other daughters, said proudly: "First of all, their being Tanzanian means they will benefit from whatsoever is invested in Tanzania. To me that was an unimaginable happiness, that she is and she will be Tanzanian just because… it's a right."
Before now, if they could afford it, Francis and Anna would have travelled long distances to the nearest district registrar in order to register their child. Typically one registrar would exist per district of 300 – 400 square kilometers.
Esteline, however, is of a new generation; one that is benefitting from a free mobile birth registration service introduced by Tigo Tanzania in 2013, working with the government registration agency RITA and UNICEF.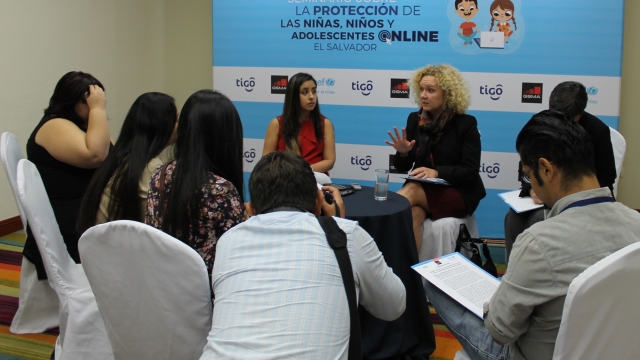 Parents who regularly take their newborn children to be vaccinated at a local clinic are now also able to register their child.
A team of local healthworkers (up to 800 per region) using smartphones donated by Tigo can send key information about the child to a central database run by RITA via SMS messaging.
UNICEF plays a vital role, helping to spread awareness and driving key messages through education and publicity campaigns as well as in training staff on the new system.
Each birth registration results in a birth certificate issued free of charge on the spot.
The project exemplifies Millicom's Social Investment strategy: it solves a very relevant local need through the application of technology.
It is built on strong partnerships set up with Tigo as a provider of the technical expertise and technology, UNICEF as a partner on the ground, and RITA as the owner of the sovereign registration task, each having a very specific role to fill.
The numbers speak for themselves.
In the pilot region, the project raised the registration rate from eight to 45 per cent in just six months and we have just surpassed 400,000 registrations in total.
Even better is to hear that good news travels fast. We have received interest from other places including Mozambique, Angola and Zambia, and we are currently piloting a similar scheme with Tigo Ghana.
Together, Tigo, RITA and UNICEF predict they'll have registered about a million children under five by the end of 2016. Within five years, the government expects 90 per cent of all newborns in Tanzania will have been registered.
Parents have been quick to grasp the value of this formal recognition of each child's right to identity, according to Birgithe Lund-Henriksen, Chief of Child Protection for UNICEF.
Birth certificates may be needed later on to obtain formal employment, to buy or prove the right to inherit property, to obtain identity documents or a passport, to stand for electoral office and to vote. Not having a birth certificate, according to Birgithe, can have a serious, cumulative negative effect on people's life opportunities.
She added: "With registration, this is the first recognition that you exist. You're being counted. If you link birth registration with civil registration and vital statistics you become a figure that enters into planning. For example, how many are going to start first grade next year?'."
A census carried out in 2012 showed that more than nine in ten children under five in Tanzania were not registered. In response, Phillip Saliboko, CEO of RITA, said: "Our history here has not been very good when it comes to giving services to the people. My vision for this country is first of all to get the technology, move together with the fast changing systems that we are doing, to ensure every child, everybody, every citizen is recognized."
He added: "Most of our services now are going mobile. If someone wants to know how to register you don't have to come to us to ask that question. You just get on to your mobile phone, send an SMS call and it tells you step by step how to register and then you know exactly what you are supposed to do.
"We're giving the child the right to be identified. The right to be known.'
Tigo, RITA and UNICEF together are now considering further uses for this highly successful mobile registration system; for example to record other vital statistics such as deaths, marriages and divorces.
Phillip said: "What I want to see for Africa is to come and copy and see all the good things that we have done and change their own countries."