How mobile money is helping to advance financial inclusion for women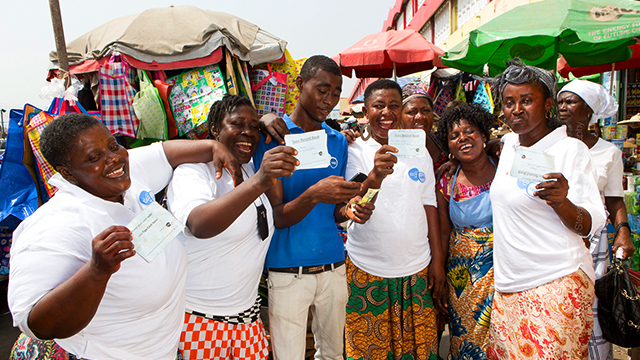 Millicom's lead specialists regularly report on important changes taking place within their own areas of expertise. Here, our Executive Vice President of External Affairs, Rachel Samren, writes about how new digital tools like mobile money are driving financial inclusion for women, thereby igniting social change and economic development. 
3 March 2015: The social impact of technological progress is visible in countless ways. In the realm of personal banking and finance, innovation is bringing about new digital financial tools, such as mobile money, that are addressing the lack of access to the formal financial system in many emerging and frontier economies.
Women are becoming key beneficiaries of these new technologies. Their increasing financial inclusion will have a strong impact on economic development and social change.
Women are central to the economy and make important contributions to it by investing most of their money into their children, as research on gender equality by the World Bank has shown. The success of their businesses, investments and employment has a central role in securing inclusive development in their countries. However, a different World Bank study on financial inclusion found that such businesses and investments are undermined by the greater disadvantage women face in accessing financial services and loans necessary to run their businesses.
This study reveals that women in developing countries are 20% less likely to own a bank account than men. Other research by the UK Department for International Development finds that, for example, women in Kenya make up around 40% of smallholder farm managers but have less than 1% of available agricultural credit. Likewise, in South Africa there are one million more female small business owners than there are male ones, yet only 43% of them have a bank account.
Accessing banking services in some developing countries can be challenging regardless of gender, particularly in rural areas. However, the World Bank found that women face additional obstacles to access as they often need permission from a male family member to open a bank account, can suffer from discrimination in the allocation of loans, and are on average less educated on handling finances. These challenges relegate them in the informal sector, exposing them to risks of borrowing from unaccredited entities and preventing them from efficiently saving and investing.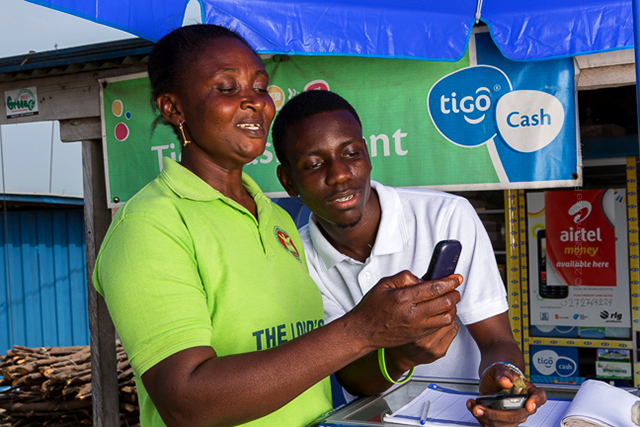 In recent years, mobile money has emerged alongside microfinance as an important tool of financial inclusion, allowing women to access in equal capacity to men services such as electronic transfers, payments and savings. The growth of mobile money as a means of financial inclusion has been facilitated by a staggering increase in mobile phone penetration in the developing world, and is succeeding in providing simple, cheap and reliable access to basic finance.
Through Tigo Money, we have made it easier and faster to send and receive international remittances and have even launched the first mobile money account with automatic returns on balances in Tanzania. Our services are now being provided to over nine million customers, many of them women accessing personal finance for the first time.
Some uses of mobile money are directly beneficial to women, such as the "digital Susu" savings programme promoted by Tigo Money with Ghana's market women. Before its introduction, there was widespread abuse of the manual cash savings system. Now the women have more security and the system was nominated for a GSMA award last year.
Over the next few years we can expect mobile money, electronic payments and new banking technologies to contribute greatly to the achievement of comprehensive, gender-equal financial inclusion. This fundamental achievement will in turn have a significant impact on advancing inclusive economic development across emerging markets.