"Few would have predicted..."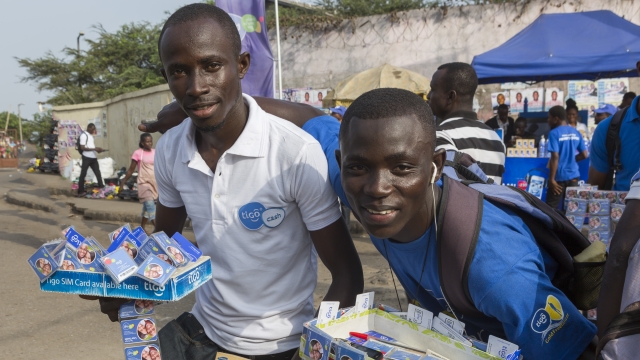 The impact and reach in Africa of the mobile revolution, driven increasingly by the enabling of partnerships between mobile operators and local banks, has been extraordinary. If the market will allow it, the next 25 years will be a golden opportunity for even stronger growth. Mobile Financial Services COO Greg Reeve explains how, ahead of Africa's World Economic Forum this week.
3 June 2015: Business, political and civil society leaders gathering in Cape Town this week for Africa's World Economic Forum have a hard task in front of them. They have set themselves the challenge of analysing progress since the first event 25 years ago and "re-imagining" the continent's future.
The truth, however, is that even 15 years ago very few people predicted what has happened in Africa since the turn of the century. The pessimists about the continent were very much in the majority.
Few would have predicted a decade and a half of economic growth well above the global average, a remarkable increase in inward investment and a rapidly rising middle class.
Nor would many have forecast the remarkable way that mobile technology has helped drive this economic and social progress. This has been perhaps most dramatic in financial services, where just as mobile technology has enabled the continent to end the need to provide a fixed telephone network, so mobile financial services have rendered extending the continent's existing poor banking infrastructure in underbanked countries unnecessary.
This transformation is often attributed to Africa's citizens, who have adopted, adapted and innovated mobile technology at rates unseen in the west.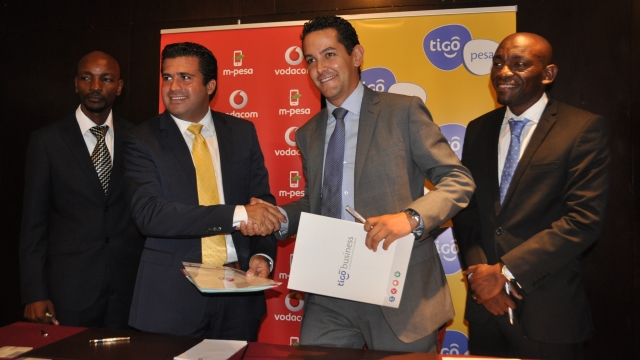 This is true – but it risks overlooking the crucial role that regulators and governments have also played.
They have been quick to see the benefits to businesses and consumers and they have acted as enablers of the transformation, refusing to tie themselves to a mature market model. As a result, mobile financial services have gone from providing simple domestic remittance services to creating easy-to-access savings accounts.
The impact and reach of this revolution, driven increasingly by partnerships between mobile operators and local banks, has been extraordinary. While only 1% of consumers globally have a mobile money account, the figure soars to 45% in sub-Saharan Africa.
Millions of people – and crucially businesses - once left out of the banking system can now access enhanced financial services tailored to their needs at a touch of a button.
And this revolution is continuing, with innovation in financial services now beginning to tackle the shortage of capital for investment into small businesses – another major barrier to spreading prosperity on the continent.
For while increased inflows of capital from abroad, and increasingly locally, are helping meet the cost of infrastructure projects and the expansion of major businesses, too many SMEs still struggle to attract the investment they need. Partnerships like Tigo Sugira, M-Shwari and M-Powa between mobile operators and local banks in countries such as Kenya, Rwanda and Tanzania are helping put this right, offering a wide range of innovative saving products.
These new accounts are attracting savings which were once held in cash outside the formal financial system and can now be channelled, through banks, towards business loans for SMEs. Since the launch of Tigo Sugira in Rwanda this year, for example, 2000 new savings accounts per day have been opened with savers each depositing at least $10.
This is capital which will enable African growth to be fuelled by African capital. African governments and regulators are making this continued innovation possible, creating the right regulatory and investment frameworks and environments for innovation to succeed.
The success in East Africa is in great part due to the "try and see" approach adopted by regulators. 25 years ago, WEF did not foresee that African governments and regulators would enable this transformation so definitively. This week WEF try again to "reimagine" the next 25 years - whether it will be accurate only time will tell.
But what we can be sure of is that Africa's future success will once again lie in the hands of its citizens and also those who set the right market conditions for growth.
If governments and regulators continue to create frameworks for businesses to thrive, to reduce red tape, and to enable the next generation of African entrepreneurs to flourish, Africa's economic and social transformation will continue. If the market will allow it, the next 25 years will be a golden opportunity for even stronger growth in Africa.
*This article appeared on 3 June, as an Op-Ed in the Mail & Guardian, the pan-African edition of South Africa's leading daily newspaper.