The #PapalSelfie (aka #Popefie)...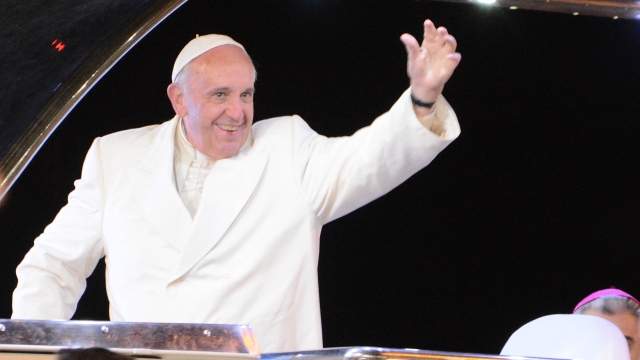 ... and other Latam digital moments
*Article published 9 July: International Business Times  
9 July - La Paz, Bolivia: This week Pope Francis, a figurehead for millions and one of the most engaged world leaders in the digital space, begins his three-country tour of Latin America.
Millions are expected to turn out for his week-long visit to Ecuador, Bolivia and Paraguay. Many will be recording and sharing their experiences throughout on social media channels, with an intensity to which celebrity status must now become accustomed.
As a member of the appropriately named Twitterati (the Pope has 9.2m followers on his Spanish @Pontifex_es account alone) social media in the region has reached fever pitch.
Stories that began trending over the weekend included rumours of the Pope's intention to chew coca leaves when in Bolivia, and any further remarks he might – or might not – make on climate change.
It is hard to underestimate the Pope's popularity in the region. In a 2013 Gallup Poll across 18 countries, 70 per cent of Latin Americans, including 82 per cent of Catholics, said Pope Francis will bring positive changes to the Catholic Church. And if the visit is anything like his five-day visit in the Philippines earlier this year, where many of the country's 80 million Catholics turned out, it is sure to be one of the major social media events of the year.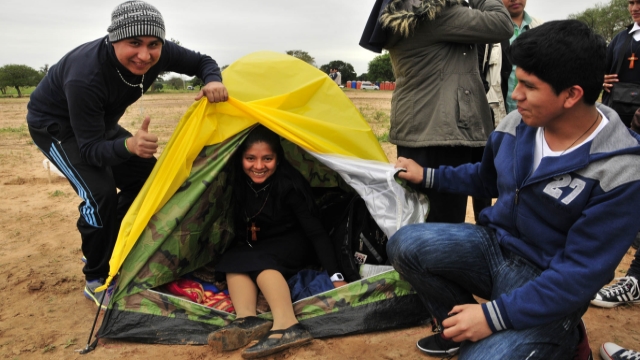 While pope-mania continues it sweep through Latin America, what can big digital moments such as these tell us about the evolving digital lifestyles of the people who live there?
With the fastest growing Internet population in the world, the region is undergoing a major shift in lifestyles; from the way information is shared, to how big events (like a papal visit) are organised.
Social media saturation in Latin America is huge and increasingly growing. An astounding 94.1 per cent of Latin American internet users are on social networks, and five of the top ten countries in the world for time spent on social networks come from the region.
The incredible take up rate of smartphones in the region means that millions are expected to take to Twitter to send messages welcoming the Holy Father and send him their prayers. 
It remains to be seen if someone will follow the example set in the Philippines where somebody created a free app, which allowed users to send the Pope prayer requests, listen to music and share photos of the Pope's visit. I would expect that any such app would be downloaded hundreds of thousands of times during this papal pilgrimage. 
Clearly we can expect to see the ever popular selfie, as much a part of the Digital Lifestyle in Latin America as it is anywhere else, headlining in the social media space. 
Especially if ordinary bystanders are invited to take pictures with the Pope himself; a strategy that has worked well for the Catholic Church as the institution is embracing a move into a more modern, informal and digital age.
The rise of digital moments such as these points to a much wider trend taking place in Latin America, which has been driven largely by the adoption of smartphones (faster than take-up rates in China) and the move to a more digital-first lifestyle.
My own view is that Latin American Millennials (LAMs) are at the forefront of this movement; they are optimistic about the future and the difference they can make. Young people I talk to believe they can make a positive difference in their countries and they are doing it through smartphones, social media, creating applications, and sharing information with each other. 
As a result, whether it is a Papal visit, a major online awareness campaign for universal issues such as the fight against cancer, or a sporting victory, big digital moments are fundamentally reshaping Latin American lifestyles. Smartphones and mobile internet usage is helping us reimagine what we thought was impossible.
The future is digital: I say Amen to that. 
Mario Zanotti is Senior Executive Vice President of Millicom, Latin America