Remittances - building Africa's future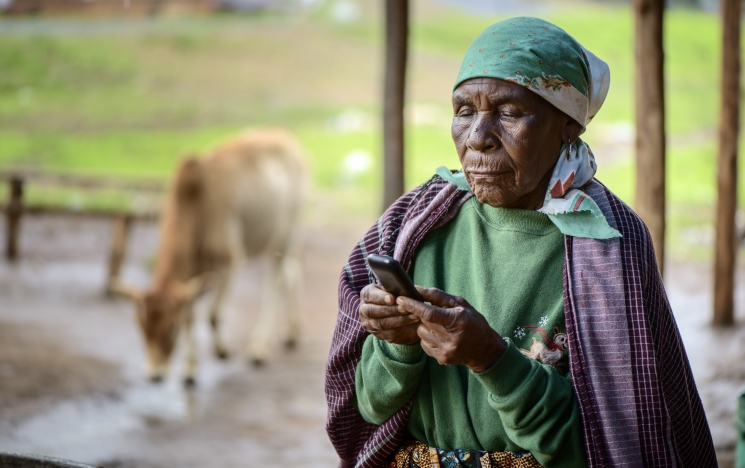 Millicom's leading entrepreneurs are regularly invited to report on important changes taking place within their own fields of expertise. Here, our COO for Mobile Financial Services Greg Reeve discusses the transformative effect that use of remittances is having on Africa's future.
Press Release : Tigo Pesa and WorldRemit enable easy international money transfers for the Tanzanian diaspora
19 August, 2015: Next month, member states of the United Nations (UN) will be asked to agree a new set of sustainable development goals (SDGs) aimed at providing a social safety net capable of transforming the world as we know it by 2030.
The process follows the largest consultation in the UN's history and while these goals will advocate an end to poverty as well as new targets on equality and good governance, questions remain as to how they will be funded.
For the 54 African member states of the UN, this issue will be of particular significance.
Since 2000, when the UN drew up its Millenium Development Goals, we have witnessed an economic revolution. While the region accounts for a small percentage of world merchandise exports (3.5% - UNDP 2012) it is starting to become a meaningful player in the international economy.
As U.S. President Barack Obama said, when attending a summit of entrepreneurs in Nairobi last month: "I wanted to be here because Africa is on the move... This continent needs to be a future hub of global growth, not just African growth.
Mobile Financial Services (MFS) will no doubt play a key part in the exciting transformation that is now taking place. 
Already, mobile technology has driven unprecedented economic and social change in the continent, bringing financial services to a huge part of the population without previous access to formal banking, and putting growth in the hands of Africa's own people.
Thanks to the growth of mobile phones, the people of Africa are now active participants in the economies of their countries.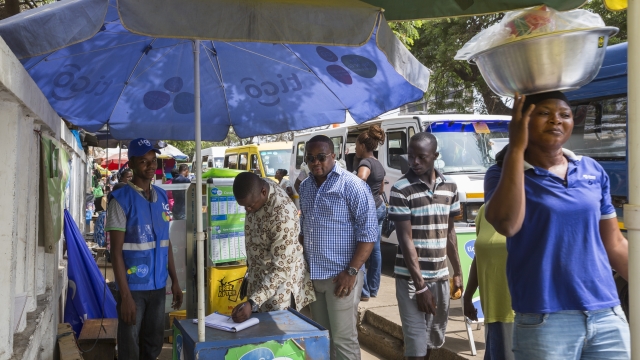 Yet, as the rest of the world comes to Africa to explore new opportunities that will grow developing economies, there is one potential driver of growth that risks being overlooked.
That is the role that Africans outside our continent can and will play in financing our future. Thanks to the generosity and engagement of Africans overseas, remittances have become an essential building block of Africa's 21st century economy. 
International remittances services are having a transformative effect that few others can claim, and Africa is demonstrating their potential better than perhaps any other continent.
They are catalysts for job creation and investment. Towns and communities have been built on the back of them. They fuel consumption within social sectors like health and education. 
The numbers are impressive. They show that remittance flows to and within Africa now amount to US$40 billion a year, with examples like Nigeria and Senegal receiving approximately ten per cent of their GDP in remittances.
On a country-by-country average remittances represent five per cent of GDP.
While, in the past, remittance services have been costly and off-putting, the possibility of sending remittances through mobile phones is opening up new opportunities for the role of remittances in Africa's development.
Mobile remittance services not only reduce costs but also give people in remote areas the possibility to use them. This is a consumer-led field in which we are proud to be pioneers.
As a provider of Mobile Financial Services in the developing world, we at Millicom believe that we have a huge responsibility in helping to reduce the cost of these services, so they can be used by more and more people and ultimately drive economic growth and development. 
Today, we provide our services to more than six million customers throughout the continent, with Tanzania, Rwanda and Chad amid the strongest performers.
But there is lots more that we can and will do – to keep making remittance transactions easier and more affordable to all Africans, and in turn to ensure that Africans abroad help keep economic power in the hands of Africans back home.
There can be no question that Africa's stock will continue to rise in the coming years. Remittances have more than just arrived to the continent: they have settled down and are helping re-arrange the furniture.
We are proud to be playing an active part in this transformation.