Shielding Central America's Children from the Internet's Dark Corners.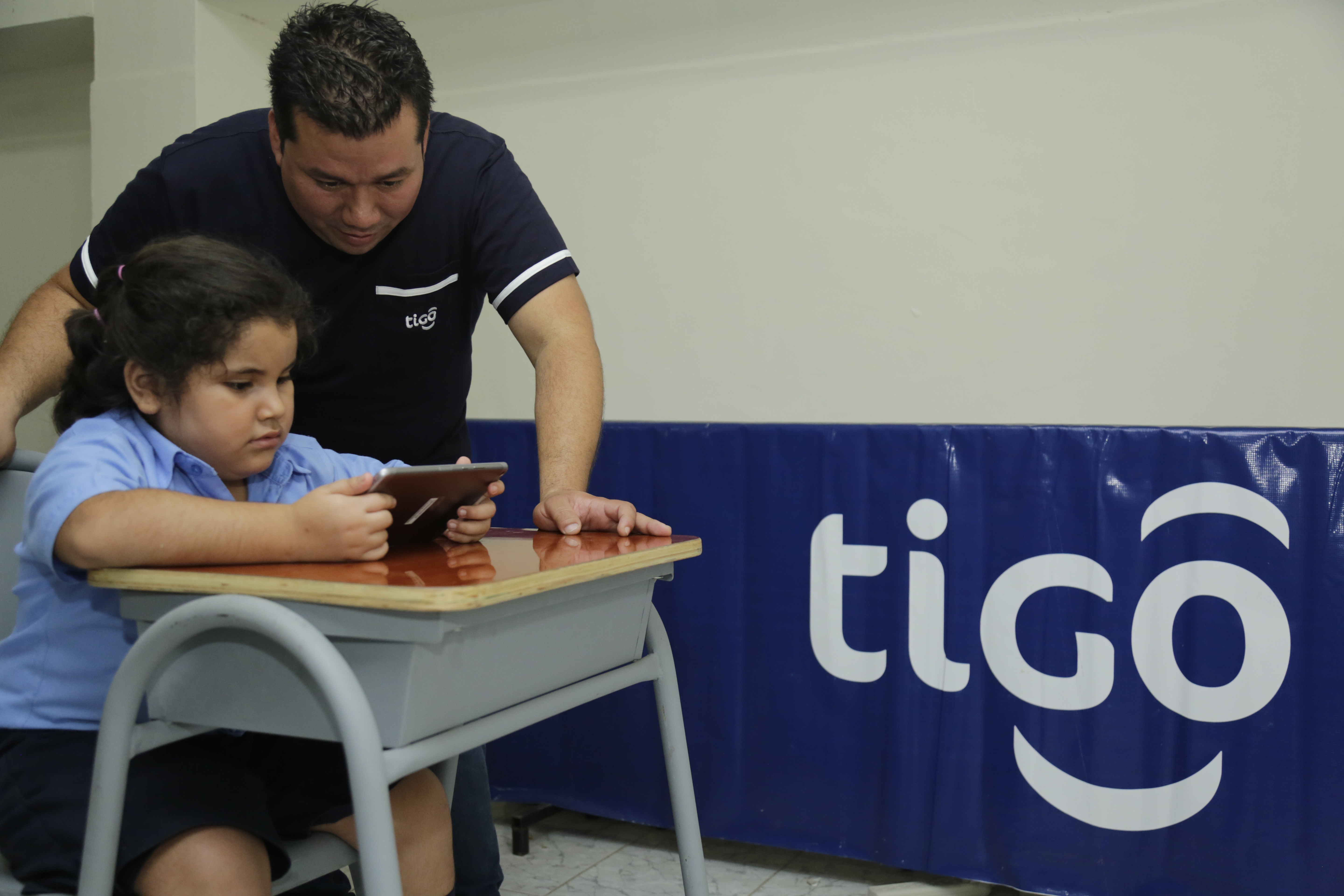 By Rachel Samrén, EVP Chief External Affairs Officer 
Technology is changing at an incredible pace. The need for multi-stakeholder collaboration - by governments, companies and civil society - to protect young children from the risks posed by the internet and social media is greater than ever before. In Latin America the digital revolution is happening as we speak. According to GSMA Intelligence for example, internet subscriber penetration throughout the Central America region is growing rapidly. By 2020, it's expected to reach 84 percent in Panama, 83 percent in El Salvador, 82 percent in Costa Rica and 72 percent in Honduras. With 33.2 million individuals between the ages of ten and nineteen in Central America, a significant number of these internet users are young people who are coming online faster and faster thanks to increasing smartphone penetration.
This access offers countless benefits to society. The value and opportunities cannot be understated. Living a connected life can help children tap into new educational pathways, seize their full potential and break intergenerational cycles of poverty. Changes in technology will also produce unforeseen industries and jobs on the horizon, which offer young people the chance to live a better life and help spur positive changes in their societies.
Consider, for a moment, the following statistics published recently by UNICEF: Across Latin America and the Caribbean, some 35 million children between 3 to 18 years of age do not go to school at all. Access to the internet and its educational opportunities holds the potential to change all of this.
However, this new access also brings concerns for the safety and well-being of new young users.  Challenges include the intrinsic risks and dangers posed by an internet where those who wish to do harm can mask their identities and locations and exploit those who've not yet grown to maturity. There has never been a greater need for governments, companies and civil society to come together to protect children from the risks posed by the internet and social media.
"Children are natural inhabitants of the online world... and while they are mentally more prepared for the progress and challenges of technology, they are psychologically vulnerable to the aggressions that can come from its misuse," the World Bank said in a report focused on protecting children from cybercrime.
Combating this phenomenon and the threats it poses is no easy task. However, organizations like Interpol, GSMA, the International Center for Missing and Exploited Children alongside national governments and corporations like Millicom, have been and continue to work tirelessly to prevent harm from happening while also identifying and stopping it whenever and wherever it does.
At this time, it's critical that these collaborations continue throughout Latin American societies for two reasons: first, to provide education to parents, teachers and caretakers on how to create an environment that prevents online abuse from happening; and second, to ensure all countries are deploying legislative, regulatory and corporate best practices to support those children and families that face the threat of online abuse.
There should be an increase in the scope and implementation of smart regulation, international standards and business tools to help ensure the safety of the online environment for children and young people. In recent years, Millicom and organizations such as GSMA have hosted workshops across the Latin America region to bring together high-level stakeholder groups with the aim of creating a common agenda that seeks to protect the rights of children and adolescents on the internet. Because of the involvement of international and regional experts, these platforms permit the exchange of best practices and on-the-ground training. Such efforts should continue and to supplement them, Millicom has launched long-term, broad-reaching educational programs and policies aimed at staving online abuse.
At the same time, Millicom continues to develop and expand the breadth of its Mobile Operator Child Rights Impact Assessment tool developed in partnership with UNICEF and deployed across our Tigo operations. This tool, available for free to other information and communications technology companies,  help us assess how  our operations, products and services impact Child Rights. Based on the findings yielded by our assessments, we have implemented action plans that mitigate risks and maximize opportunities to ensure we conduct our business with a clear consideration of Child Rights.
Education remains a key pillar of our work. Over the past four years we have reached more than 361,000 children across the region with training in our Child Online Protection (COP) program which focuses on educating children, adolescents, and adults (parents and teachers) on the responsible, creative and safe use of the internet. These sessions are conducted by Tigo volunteers with curriculums based upon a multiyear scientific study of children's internet use in Colombia.  The key findings of the study included the importance of adults to be actively involved as mediators between children and their online behaviors and how directing children to positive opportunities is the most effective manner to reduce their vulnerabilities to the risks associated with internet use.
Our work is far from finished. By 2023, our goal is to reach 70,000 teachers, 200,000 parents and caregivers, and 700,000 children and adolescents with our COP program. By the end of 2020, we will also complete a wide ranging, in-depth study on the use of technology by children and adolescents across the continent. The resulting report will give us and all those in the countries where we work even better insights needed to understand the risks children and teens currently face, how to prevent them, but also how we can further design actions to promote the productive and creative use of the internet harnessing its potential as a life changing tool for millions of children and adolescents across Latin America.
*Rachel Samrén is Executive Vice President and Chief External Affairs Officer of Millicom, a leading mobile and cable service provider in emerging markets primarily in Latin America operating under the brand name TIGO. Earlier this year Millicom announced the acquisition of three operations of Telefonica to complement its fix-mobile service offer in Central America.