Blog: Social Investment's measured impact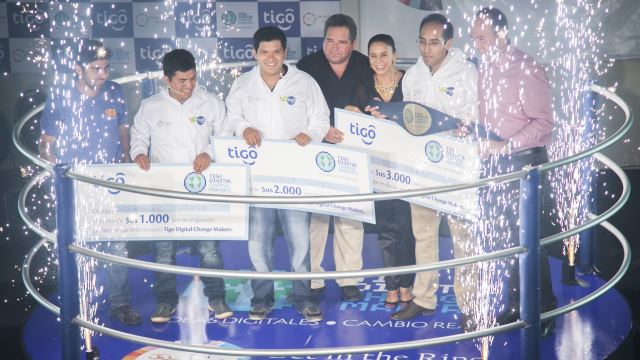 Millicom's lead specialists regularly report on important new activities within their own areas of expertise. Bjorn Grindberg, Head of Social Investment, looks at recent changes that have brought corporate responsibility closer to social causes through technology.
January 2016: One of the greatest rewards of working in digital innovation is to see how far and how fast the role of Social Investment within corporate organizations has changed in recent years and, most importantly, how much for the better. 
These days, you will be hard pressed to find a company that simply writes a cheque to a charity and calls this Corporate Social Responsibility.
Instead, the focus now falls on companies finding the right partnerships and projects in order to significantly leverage the benefits both at the giving and the receiving end.
At Millicom these are key criteria for any Social Investment activity. We believe in the Digital Lifestyle for all and in creating amazing possibilities in our emerging markets every day: opening up a world of information through an internet connection or including people in the financial system through mobile financial services – the opportunities we are creating for our more than 60 million customers seem limitless.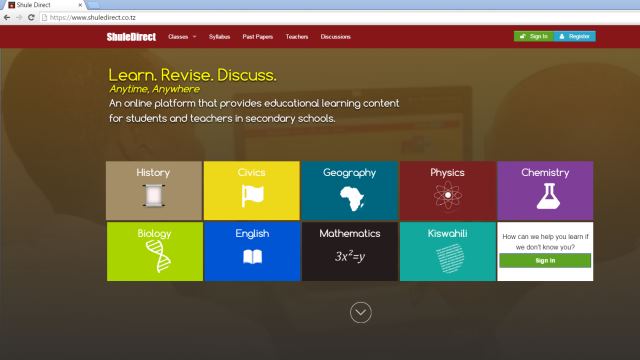 Whilst our products and services already help to improve communities, our Social Investment strategy aims to facilitate the application of technology specifically in the social sector.
We make significant financial contributions to social causes, yet we see even greater impact potential when placing our own technical expertise and services behind them.
So what kind of partnerships do we look for and what criteria do we apply in the selection process?
Technology at the core of the solution
Innovative technology that allows us to address issues in new ways, lower the costs, or reach a lot more people. As a technology driven organization this approach is the key requirement when choosing our partners.
Local solution to local problems
Solutions will have the most relevance when developed by innovators who have personal experiences and a deep understanding of the problem. Involving the local target group in the design phase is crucial to create meaningful applications. We therefore look for partners that have a strong base in the target markets.
Potential to sustain yourself, scale, and replicate
We believe in the idea of social entrepreneurship. Whilst making a profit is not the top priority for our partners, being business savvy and having entrepreneurial drive will increase the likelihood of creating long term solutions. A sustainable business model in combination with decreasing incremental costs through technology is almost a guarantee for growth and replication and creating more positive impact.
Being able to quantify impact created is not always easy, but it is essential to showcase that new initiatives are working in order to justify an investment. Even more so in a space like Social Investment where resources are scarce.
Relevance to our core business
Doing good can also drive business success. Even more so when focusing on areas that are close to your core activities. We have chosen Digital Inclusion, Entrepreneurship, Health and Education as our investment themes. They also have significant overlap with our commercial goals. Being focused on spaces we are active in anyway allows us to generate support from our entire organization.
One particular case in point that lives up to these criteria is "Shule Direct", a Tanzanian startup and winner of our "Tigo Digital Changemakers Award" in 2013. The awards are an annual event that takes place in ten of our 14 markets in order to spot and support new tech entrepreneurs with their winning ideas.
Shule Direct's founder Faraja Nyalandu is a trained lawyer turned tech entrepreneur who believes in the power of education to help people achieve their full potential. Her team of ten has managed to digitize the local high school syllabus, augmenting it with virtual lesson plan and training opportunities, and making it available via smartphones and feature phones.
Tigo Tanzania engineers helped Shule Direct to develop the technology so that the application is now free of charge in a freemium model. To top it off, it can be accessed via Tigo networks at no cost through our exclusive partnership with Facebook Basics.
As we are constantly looking for more of these successful Digital Changemakers, Millicom is making sure it stays focused on finding new innovations and bringing those that are most viable to market.
This way, we support a constant inflow of local social tech entrepreneur talent. And we are delighted to report a significant improvement in the quality of ideas coming forward in recent years.
For 2016, our goals are set and our hopes are high that, through Social Investment, we will find and develop new and ever more interesting ideas that set technology to work in favour of valuable social causes.