Mobile Operators & Child Protection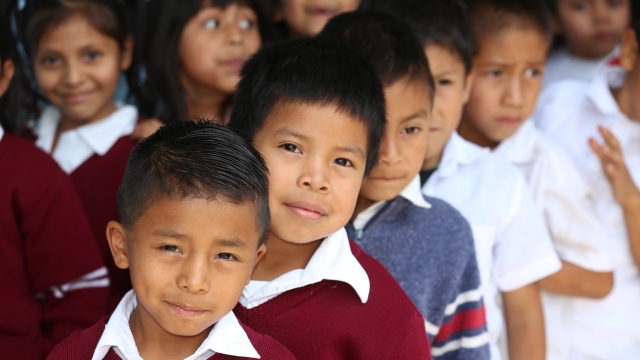 Millicom regularly invites leading specialists to report on important changes taking place within the digital sphere. Marcelo Ber (@bermarce) is the Specialist on Business and Child Rights at UNICEF's Latin America and Caribbean Regional Office. Together, Millicom and UNICEF are working to promote child rights and protection online within the telecommunications industry.
*Article first published 30 July, UNICEF Connect
 3 August, 2015: Despite the continuous development of the Latin American and Caribbean region, violence against children, especially against girls, is still prevalent. Most of the times violence against children goes unnoticed, unheard, or even unreported, impacting children for life. Only a small proportion of acts of violence, exploitation and abuse are reported and investigated, and few perpetrators are held accountable.
Facing these grim realities, we want to understand the role of the telecommunications industry, particularly mobile operators, in ending violence.
To start, they can collaborate with child helplines that connect children with youth care centers through whatsapp messages, text messages, mobile applications or free calls. Through these services, children receive assistance when they are victims of physical abuse, neglect, bullying, cyberbullying, or other forms of violence.
According to Child Helpline International, the global network of helplines, more than 200,000 children have contacted such lines during 2012 and 2013 in our region. In most cases (19%), children asked for assistance and intervention in suspected cases of abuse or violence.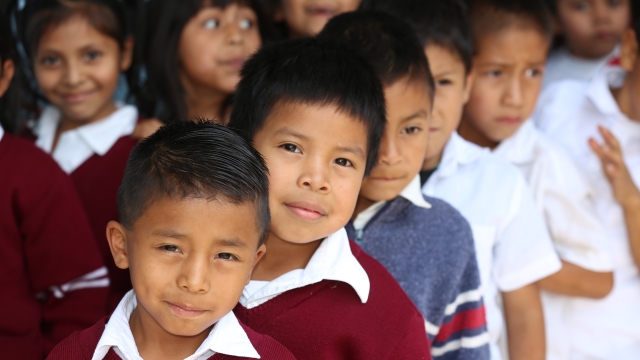 Led by the GSMA, the association representing the mobile industry at a global level, mobile operators can facilitate young users' access to these lines through free calling and helpline promotion and dissemination support.
Another fundamental contribution of mobile operators and other providers of internet services is to prevent the misuse of their networks and services to disseminate child sexual abuse content.
It is essential that more companies work together, in collaboration with government, to create and promote hotlines in each country.
This will allow better blocking and faster deleting of such content online. Fortunately, countries like Peru and Colombia are already advanced in their blocking systems, and other countries are showing significant progress, thanks to the leadership of Millicom and its Tigo brand, Telefonica, and governments.
INHOPE, the network that brings together 51 hotlines around the world, processed 89,758 url complaints regarding child sexual abuse material content online in 2014; 63 per cent more than in 2013. From all these websites or pages, almost half (48 per cent ) had their 'hosting' in the Americas and the vast majority of victims (72 per cent ) were children between nine and 12 years old. Despite the progress, it is difficult to understand why in our region, company networks are still being misused to access websites that have been blocked for many years in other countries.
Mobile operators should also continue working with parents and educators to promote a responsible and safe use of technology. Likewise, adults should also engage in this online experience. It's understandable that it is not easy for them because children know more about technology. Yet, children are the ones surfing online without their parents' knowledge or any type of supervision.
Another opportunity for collaboration would be generating mechanisms to identify pre-paid users that are under 18 years old in order to receive a differentiated service.
We acknowledge that everyone can and should do more to promote a safer digital environment for children. This is why UNICEF, as part of our work to promote children's rights in the technology sector, launched 'Stand Up Mobile'. (PR Spanish / PR English) The campaign shows, through humorous skits, children's use of mobile phone and promotes particular actions for mobile operators to protect children online.
The skits are being watched in the Latin American region through Comedy Central and Paramount Channels with the support of Viacom. The mobile operators' response has, in general, been positive, and we are reaching them with our message using a different approach.
So, what do you think? Here you can see the spots featuring comedians Ricardo Quevedo, Juan Barraza and Fabrizio Copano with English subtitles.
*In December 2014, Millicom signed a three year agreement with UNICEF to work jointly on implementing UNICEF and ITU guidelines on Child Online Protection (COP) as well as to create the right tools for telecom operators to use in conducting child rights impact assessments. To date, UNICEF and Millicom have held multistakeholder workshops on COP in Paraguay, Bolivia and Rwanda. Two further workshops are planned in September 2015 in El Salvador and Costa Rica. 
For more information: 
>UNICEF: Stakeholder Engagement on Children's rights