Blog: What to expect from LatAm operators in 2015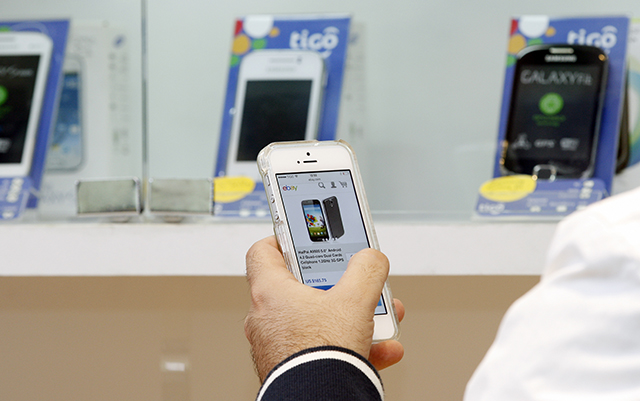 Millicom's lead specialists regularly report on important changes taking place within their own areas of expertise. Here, our Senior Executive Vice President of Latin America, Mario Zanotti, describes key trends in Latin America's digital and mobile landscape in 2015.
This opinion piece was first published as a Guest Column in Business News Americas.
6 January 2015: Much has been written about Latin America's economic woes in 2014. Growth has slowed in Mexico and Brazil and looks to remain that way for many countries in 2015. In spite of this, the technology sector is spurring growth in countries like Colombia, and companies need to look ahead to anticipate consumer needs to stay relevant. So what can we expect from Latin America's digital and mobile scene in 2015?
MOVING BEYOND CONNECTIVITY
We will see a transformation of mobile companies into content and service providers. There are huge opportunities for mobile operators to provide quality content such as music streaming offered by the likes of Deezer in 35 Latin American markets.
COLOMBIA IN THE CLOUDS
Perhaps no country has recognized the potential benefits of the cloud more than Colombia, where revenue generated from cloud technology is expected to reach nearly US$197mn in 2017, up from US$31.6mn in 2012. Colombia has been quietly building a reputation as Latin America's tech hub.
SMARTPHONES
Smartphones are driving the shift from voice to data. They are no longer a luxury item in Latin America, with many models costing under US$45.
By end-2014, about 150mn people in Latin America, or roughly one in four, were expected to have a smartphone. By 2017, that number is set to jump to 243mn.
New players such as Chinese giant Xiaomi, which opened its first Latin American office in 2014, are entering the market. For many consumers owning a smartphone will give them an unprecedented level of access to the internet, and drive consumption of online content.
MOBILE MONEY
East Africa has been the standard bearer of mobile money, but Latin America is going to start to catch up. Paraguay stands out in terms of adoption, and Tigo's mobile financial services offering has over 1mn customers.
DISTANCE LEARNING
Latin America's distance learning revolution will happen on mobile phones rather than via the PC or laptop as in developed markets
Services like EduMe, which offers English courses, allow students to study whenever and wherever they want, and will become more popular as mobile devices become more affordable.
E-VOTING
The 2014 elections in Brazil showed how the proliferation of smartphones in Latin America has forced candidates to look beyond the traditional campaign methods. Three in five Brazilian voters are active on social media, including 58mn people on Facebook. Political leaders around Latin America have been taking notes and are looking for ways to use social media to gain a competitive edge over their opponents. We expect this trend to play a role in upcoming elections Guatemala and Argentina.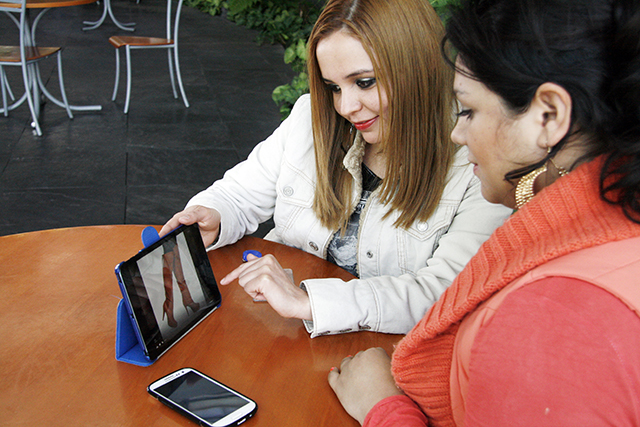 LOCAL AND PERSONALIZED CONTENT
The internet may be global but social media users want their content to be personalized and local. In Latin America, this has meant expanding the range of digital content available, such as Facebook's Guaraní-language service in Paraguay. Other digital content providers will follow suit.
SECOND SCREEN
Tablets and smartphones are rapidly becoming an alternative to TV to access news, social media and other content, and the World Cup was a good example of that. Declining prices and government education programs are driving tablet growth in the region.
PAY TV AND VOD TO TAKE OFF
Demand for pay TV will continue to grow with satellite services reaching rural areas and video-on-demand driving new take-up. This will be fueled by the provision of local content, such as the two Tigo Sports channels launched in Paraguay and Bolivia this year and Netflix making its own drama series in Colombia.
BUNDLES BOOM
Customers will increasingly request mobile, TV and internet services as one package from one supplier, and all on one bill.
A previous BNamericas interview with Zanotti regarding how operators are diversifying revenue streams is available here.