Mobile money: why it should be central to forum talks on Latin America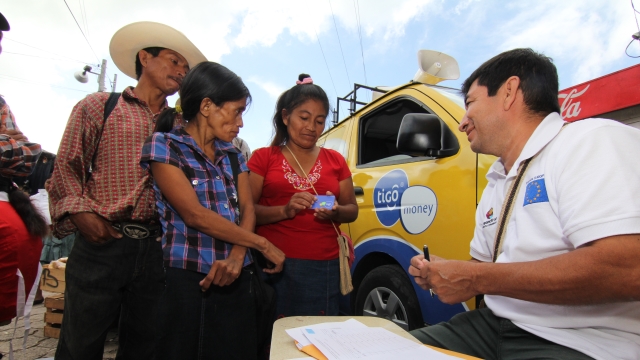 Millicom's leading entrepreneurs are regularly invited to report on important changes taking place within their own fields of expertise. Here, our COO for Mobile Financial Services Greg Reeve discusses the important part mobile money can play in Latin America's economic outlook. 
8 May 2015: From financial innovation to women's empowerment to reducing poverty, the agenda set by international business leaders at the World Economic Forum (WEF) this month in Mexico explored paths towards economic growth, poverty alleviation and more across the region.
Mobile money will be a critical tool in turning this agenda into economic reality. For the past few years, technology has advanced rapidly to create solutions for an unbanked population that many thought could not or would not be possible.
It has been argued that traditional banking was just too strong in Latin America. There are already so many traditional financial services offered at kiosks and small shops so mobile financial services weren't necessary. We have been working closely with them to find ways to integrate new mobile money technology for the benefit of consumers. 
Some have thought that regulators have been slow to adapt and others have accused mobile operators of being unwilling to invest in providing the new technology to Latin American markets.
It is time to move ahead and work together – operators, financial organisations, NGOs and governments – to make the mobile money revolution happen for Latin America. It is already happening in some countries and the lessons learned in those markets can be used to drive the revolution across Latin America and Tigo wants to play its part.