#EarthDay: A green future is a prosperous future.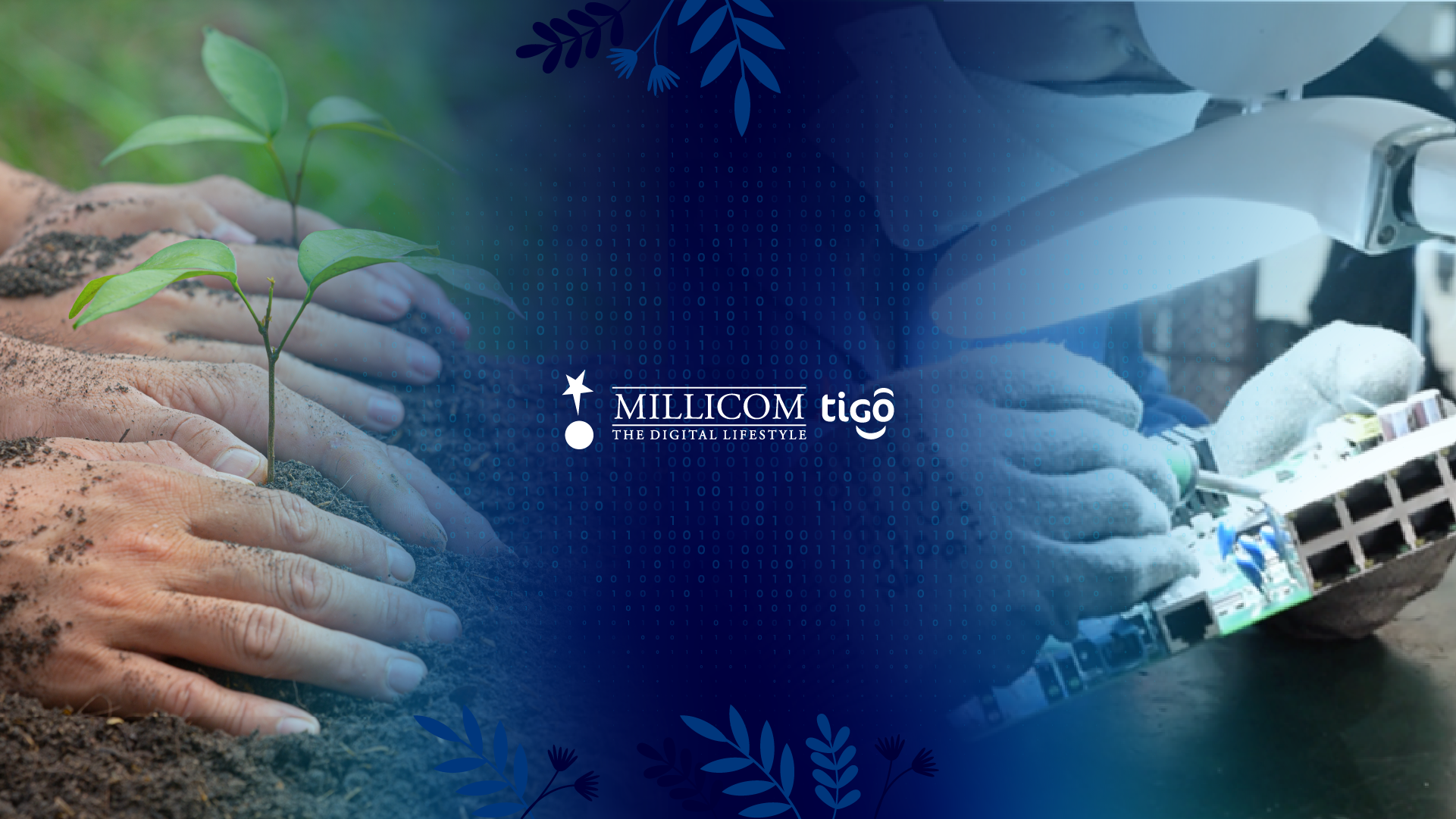 By Karim Lesina, EVP Chief External Affairs Officer Millicom | Tigo
April 22 is Earth Day worldwide. At Millicom | Tigo, being a good steward of the environment is a fundamental element in fulfilling our purpose.
This is why we deploy initiatives that are rooted in deep knowledge of our business and our region to make our digital highways as resilient as possible, to operate with world-class standards, and to work with partners across our value chain to reduce our environmental footprint and help others reduce theirs.
Reducing our environmental footprint and conserving natural resources is crucial for us as a responsible business. Our environmental goals are laid out as stepping stones towards a comprehensive and robust approach that we are building and improving day by day, embedding efficiency, resiliency, and circular economy criteria in our key processes and infrastructure.
In early 2022, we amplified our commitment with the announcement of new GHG emissions targets. In accordance with the United Nations Sustainable Development Goals on climate action, the new targets represent our most ambitious commitment yet to reducing our environmental footprint.
"We always strive to do better than the day before, and we always try to see the big picture. We cannot fulfill our purpose of connecting people, improving lives, and developing communities unless we also do our part to protect the environment." Mauricio Ramos, Chief Executive Officer.
Through our CPE Recovery Program, we aspire to recover most or all of the equipment our customers use for broadband or mobile connectivity should they terminate or upgrade their services. Once recovered, the equipment is either redeployed in the field or responsibly recycled.
On #EarthDay we want to reiterate our commitment to our planet. Being good environmental stewards is a core element of fulfilling our purpose, as we can only thrive if our natural ecosystems also can. 

Learn more about our actions: https://t.co/XeMMmyXxUp@Millicom @EarthDay pic.twitter.com/pZgHQjXCOh

— Millicom (@Millicom) April 22, 2022

 
During 2021, we managed to reuse more than 3 million pieces of equipment, which is equivalent to:
617 tons of plastic waste saved

More than 1.4M cubic meters in water consumption saved, the equivalent of 493 Olympic swimming pools

2,158 tons of CO2 emissions prevented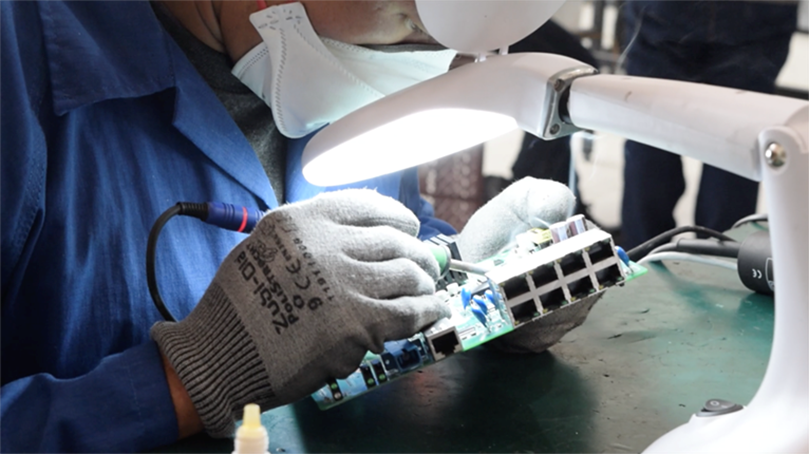 In 2021, more than 18,000 MWh of electricity used in our operations came from renewable resources. The same year, we also invested in modernization upgrades for more than 1,100 sites in Nicaragua. The new technology consumed between 20% and 25% less electricity than before the upgrades. This allowed us to save more than 1.5 million kWh.
In Panama, during the same period, we modernized more than 1,050 sites, reducing electricity consumption by 0.9 million kWh. 
The new sites also require fewer maintenance visits, saving substantial amounts of fuel and labor. 
We engage employees and customers in environmental initiatives across all our markets, helping to improve resource efficiency, protect and restore local ecosystems, and reduce the environmental impact generated by  our operations.
Examples include:
»Cell phone recycling initiatives in Colombia, Guatemala, Nicaragua, and Panama
»Environmental volunteering program in Tigo Colombia
»Environmental literacy content in Tigo Bolivia's EducaTigo channel
»Environmental volunteering planting native species with the Million Trees Miami campaign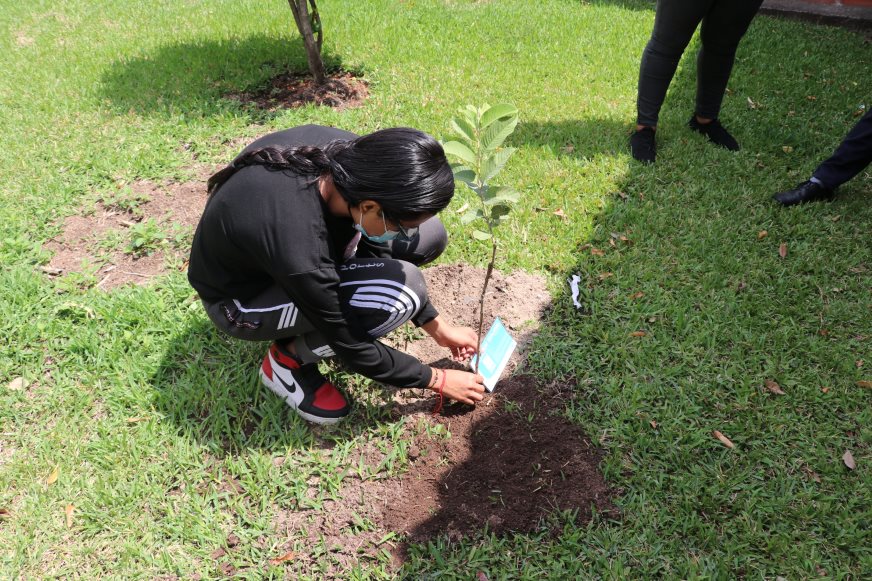 Tigo El Salvador
With our support representing one more contribution to the protection of the planet, in Costa Rica we are supporting the cultivation and protection of native bees, which are indispensable for the reforestation and pollination of flowers and fruits, since 90% of plant species depend on pollinators to reproduce.
Together we can help raise awareness and adopt good environmental practices. Earth Day is every day, all over the world. We must invest in it and preserve it as best we can.