10th anniversary of Girls in ICT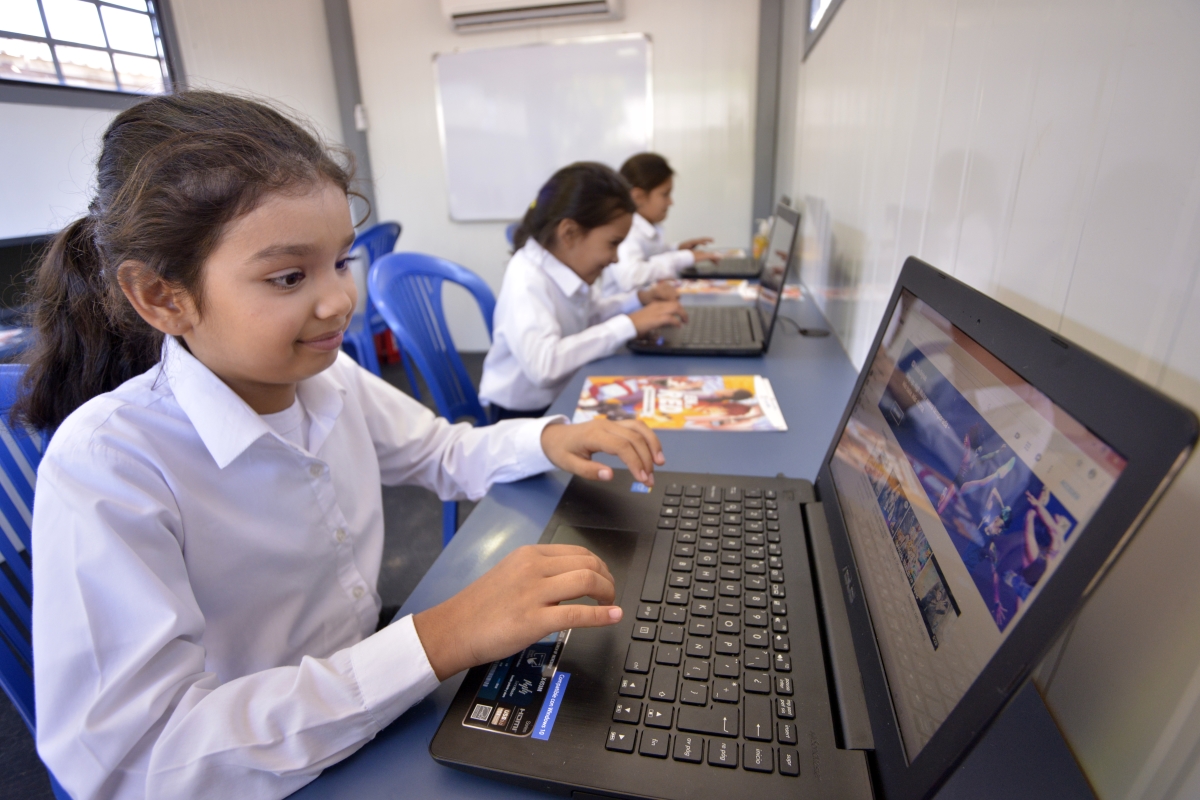 April 22, 2021 – International Girls in ICT Day is an annual celebration, and a global campaign, to empower and encourage girls and young women to take up studies and careers in ICTs. This initiative is held every fourth Thursday in April.
In the context of Latin America's socioeconomic development there is a gap in equal opportunities for women and men, more specifically in terms of accessing technology. There's also a need to foster education around the use of technology by girls from their early years. COVID-19 has severely impacted the access to education particularly in remote areas where Internet access was already scarce.
This day is championed by the International Telecommunication Union (ITU) that aims to highlight the importance of governments' and private sector's engagement in empowering women and girls through technology. The day also seeks to inspire girls and young women to consider and take up careers in the field of technology, where there are vast opportunities and a need for more female engagement as the sector is primarily male-dominated, especially at senior levels. More information about Girls in ICT Day and resources for organizing an event are available on the dedicated Girls in ICT Portal.
 At Millicom, we celebrate Girls in ICT day by reaffirming our commitment to empower women through digital literacy and digital tools. Millicom trains women and girls in digital literacy and entrepreneurship to make the opportunities associated with the digital world accessible to them. COVID-19 has severely affected trade around the world, with a particular impact on women. How can we make sure we create a space for entrepreneur women, going forward?
"According to the United Nations Educational, Scientific and Cultural Organization (UNESCO), women make up less than 30% of the world's researchers in the areas of science, technology, engineering and mathematics. Therefore, it is important to encourage our girls from their early years so that they can advance in these fields. From the point of view of gender equality, the education of girls in the areas of science and technology is vital" said Millicom EVP, Chief External Affairs Officer Karim Lesina.
Responsible Leadership in Action comprises our flagship programs aiming to empower people and promote social good. These are the areas where we believe we can make a distinctive impact. Our programs help children, women, and communities to thrive and participate in digital economies and societies.
Today, accessing the digital economy has become an even greater necessity. We need to focus on generating momentum and awareness about the importance of encouraging girls in STEM. By providing an inclusive space for discussing the best ways to encourage girls to pursue careers in STEM. That is why we have moved the Conectadas program to a virtual platform, for ongoing work on empowering women and girls without their having to congregate in groups.
This year, several Millicom | Tigo operations will be holding events around Girls in ICT Day, and will so accompany us in this action. Millicom | Tigo will share our work in areas that promote the inclusion of girls in ICT in a webinar with other companies.
In Costa Rica, together with the Paniamor Foundation, guests will speak in a webinar with leading women in the area, about the participation of Costa Rican women in ICTs. It will address all girls and teenagers in the Millicom | Tigo community.
On the other hand, Honduras will hold a Forum via Zoom: "Girls get to know the world of Information and Communication Technologies". The meeting is to explore the reasons why girls do not choose careers in ICT. They often lack knowledge about the different types of job opportunities that ICTs offer. The audience will include all girls in Plan Internacional Honduras.
In El Salvador and Paraguay, Millicom | Tigo and Plan Internacional Por la niñez will hold a Forum with 3 main leaders from the brand, the foundation, and the government. With the aim of raising awareness about the importance of girls developing skills in science and technology.
And last, but not least, Nicaragua will also join the celebration with a Webinar: "Girls and ICTs: Perspective from a multi-stakeholder approach". The event will be well attended by local, academic and business people.
Within our own organization, we also work to promote an inclusive environment in which women employees have the same opportunities for growth and success as men. In 2020, more than 90,000 women took part in our digital inclusion and training programs. These numbers encourage us to uphold our values in relation to inclusion and equity throughout the region.
In our view, every day is Girls in ICT Day - as an opportunity to highlight our commitment to their protection, education, and inclusion.
By Karim Lesina
EVP, Chief External Affairs Officer
Millicom | TIGO