4G LTE launches in Bolivia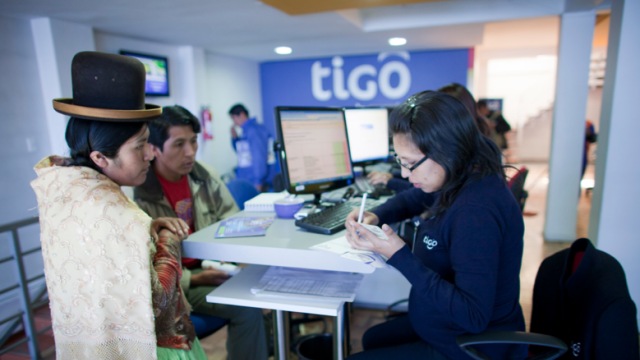 July 2014: The Sunday papers in Bolivia were quick to announce Tigo's launch this month of 4G LTE (Long Term Evolution) high-speed nationwide.
The service with speeds of up to 100 Mbps will be Millicom's second 4G offering to date - the first being in Colombia, in December 2013.
Referring to Bolivia's more than three million internet users, Tigo's General Manager Pablo Guardia said: "Ninety-five per cent access the internet from a mobile device. We want each one of them to reap the benefits of this historic launch."
4G LTE is the fourth generation of mobile telecommunications technology.
In addition to standard voice and data services offered through 3G, it provides mobile ultra-broadband internet access through a mifi (wireless) modem that links to multiple mobile devices simultaneously.
This enables users to be less dependent on their phone as the only means of data connection, and to further explore the digital lifestyle.
Tigo's launch includes a strongly promoted $50 per month mifi service, using the Mifi Alcatel Onetouch Link W800 which can connect up to ten different devices, or the Huawei CPE B890 which supports up to 50. For further details on Tigo's competitive 4G launch pricing, go to Tigo Bolivia.
"With 4G, we are offering a full and convincing response to the demand that is out there in the market. Businesses that use this service will experiment and discover new opportunities, such as new security system capabilities and cloud data services among others," Mr Guardia said.
From the start, more than half of Bolivia's population (10.5 million) will be able to access Tigo's 4G services, with numbers expected to rise to 70 per cent, in 170 municipalities, by 2018.
Millicom's CEO and President Hans-Holger Albrecht added: "Today's launch of the super high-speed service in Bolivia is our latest innovation in the country following the launch of our satellite TV service there in April. It represents our commitment to transforming lives with the digital lifestyle and we hope that the people in Bolivia will enjoy its benefits over the next few years."