Birth registration in Tanzania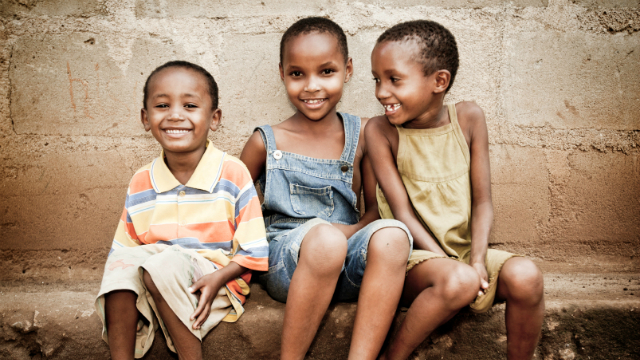 In just 6 months Tigo Tanzania, together with UNICEF, have given over 100,000 children greater protection, a stronger position in society and a key to their future, with the help of a new mobile application.
December 2013: The service allows parents to register new births as well as those of children under five via an SMS-like service that can be accessed on any mobile phone, straight to a centrally-run database. 
An identity is a basic right upon which most people seldom even reflect. It is a right that most of us acquire the day we are born. All that is required is for a parent to register a name and date of birth.
As simple as this may seem, the vast majority of children in sub-Sahara have in fact never been registered. In Tanzania, where Tigo has been present for more than 20 years, less than 20 per cent of children aged under five have been registered. Fewer than nine per cent have a birth certificate.
In December 2013, UNICEF reported that, worldwide, as many as 230 million children under five did not officially exist, as their births had not been recorded.
For the child, a certificate is a proof of age, protecting him or her from early recruitment into armed forces, early marriage, and child labor. The certificate gives the child a strong position to exercise its rights to inheritance of property, schooling support and food assistance. It is also a key to health care, higher education, and job when grown-up.
'The child shall be registered immediately after birth, and have the right from birth to have a name and a nationality…'  UNICEF Convention of Children's rights
In Tanzania, birth registration enables government to properly and efficiently plan for education, health and the development of the country.
Its low occurrence is due to many reasons including; previous government disregard, as well as a limited knowledge of the importance and the costs. Even as the government made it a priority and reduced costs and initiated campaigns to educate the public, the numbers did not increase significantly.  
When a child was born the nurse would bring the information to a centralized registration office far away from the rural village. The birth registration certificate then needed to find its way back to the new mother.
In June 2013, Tigo Tanzania presented a solution: a mobile sms-based application adapted to work even on the most basic mobile phones. Equipped with mobile phones, a wave of mobile registration workers were now able to go to the villages around the Mbeya region and visit mothers.
The application sends a text message to a central server and processes the request. After an automatic-response the registration worker can issue a birth certificate on the spot.
Six months later in December 2013, the rate of birth certificate has increased from nine per cent to 40 per cent in the pilot region. In 2014 the project will be rolled out to other priority areas, expecting similar results. By 2015 over one million children under five are expected to have benefited from this technology and will have received a birth certificate.