#NoAlCyberbullying #Tigo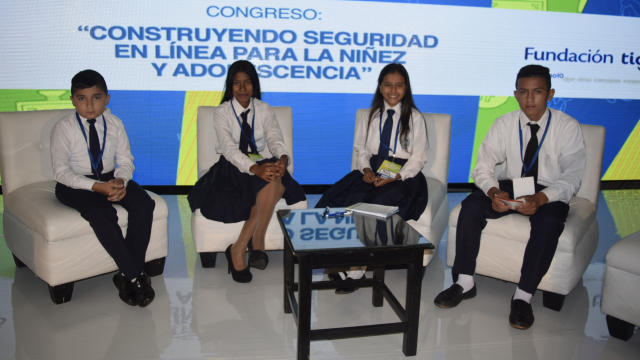 Bullying online – also known as Cyberbullying – is dominating the headlines in Honduras this month amid high-level discussions and a nationwide campaign to raise awareness around the protection of children online.
>Tigo Honduras: Twitter, Facebook, YouTube
Tegulcigalpa - October 2016: Earlier this month, representatives from Millicom and Tigo joined the First Lady of Honduras Ana Garcia de Hernandez, Plan International, the Lady Lee Foundation, the GSMA, ICMEC and other leading organisations to attend a Child Online Protection (COP) Summit widely reported on national TV.
Also this month, teams from Tigo Honduras complete their second term of school visits across the country to promote awareness of cyberbullying amongst young students, under the campaign hashtag #NoAlCyberbullying.
Plans to bring new proposals for Cybercrime before the legislative branch of the Honduran government - the National Congress - to be declared a criminal offence under the country's penal code on child protection were discussed at the summit.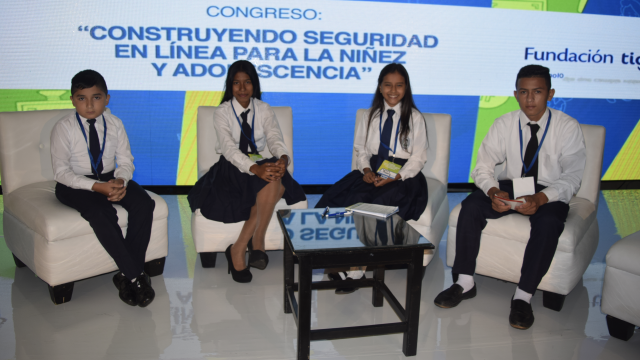 Ebal Diaz, President of the country's regulatory authority CONATEL, speaking to the LaPrensa newspaper: said: "This initiative is an excellent one and we hope there will be a proposal before us soon that we can review."
Milka Pietikainen, Vice President for Corporate Responsibility at Millicom, said: "We provide Internet access to millions and we want that access to be as positive, useful and relevant as possible. The same applies to children, who are more vulnerable in the online world. Some solutions are simple, others require many different stakeholders to come together.
"Our aim is for children to enjoy the benefits of Internet for learning and education, self-expression and greater civic participation."
Awareness activities in support of COP, such as the Honduran summit, are increasingly vital to the future of younger generations, as more and more children have Internet access in countries where legal frameworks to protect them in the digital world are under-developed.
Millicom works with governments, law enforcement agencies and expert organisations, as well as with communities, parents, teachers and children, to raise awareness of online safety and the risks to privacy and reputation through bullying, inappropriate content, and the distribution of child sexual abuse materials.
We are firmly committed to similar multi-stakeholder COP initiatives taking place in Colombia, Costa Rica, Paraguay, El Salvador, Bolivia, Ghana, Rwanda and Tanzania.
In 2014, we entered into a three-year partnership with UNICEF to develop a Mobile Operator Child Rights Impact Self-Assessment tool to help our sector better address its impacts on children.
Millicom is also a member of the GSMA Mobile Alliance Against Child Sexual Abuse Content, supports Child Helpline International affiliated helplines and has joined the ITU Child Online Protection initiative.
Earlier this month, Tigo and Millicom attended the Freedom Online Coalition in Costa Rica, taking part in discussions on Child Rights Online.
Learn more about Corporate Responsibility at Millicom. Read our mediakit