Tigo and Facebook offer free services in Colombia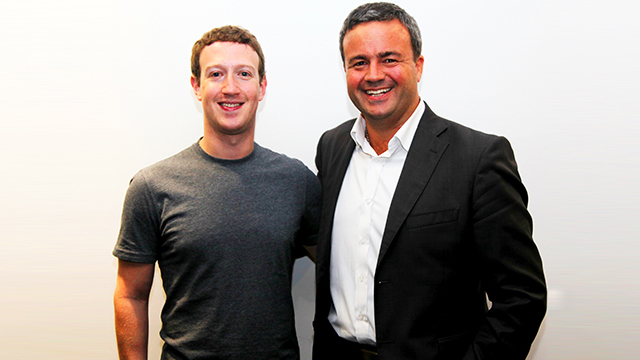 Facebook's exclusive partnership with Tigo Colombia follows a new business model and supports a shared goal - to provide access to internet services for everyone.
14 January 2015: Millicom, Tigo-UNE in Colombia and Facebook have come together exclusively as part of a new initiative to provide more people with free access to basic internet services.
It is the third such partnership between Millicom's operations and Facebook in three years following the alliances formed in Paraguay in 2013 and Tanzania in 2014.
By enabling free access to a range of websites on key topics such as agriculture, farming, help for victims of armed conflict and child protection, Millicom is supporting the objectives of Facebook's internet.org partnership - to ensure that nobody has to choose between internet access and food or medicine.
Few organisations or people are better placed to achieve this.
Millicom plays a unique part in bringing the digital lifestyle to emerging markets in Africa and Latin America. These markets include some of the least accessible regions on earth which is why it has pioneered similar partnerships in Paraguay and Tanzania.
In Colombia, Tigo has more than seven million customers in a country whose population exceeds 48 million. 
Facebook has more than 1.2 billion users globally.
Tigo Colombia's Esteban Iriarte said: "We know the more people connected to the network, the greater Colombia's progress will be, with better development opportunities for the country.
"That is the main reason for this alliance with Facebook through www.internet.org. The Colombians can have more opportunities for personal and professional development."
Facebook's Mark Zuckerberg said: "Now, no matter where you are in the country, you can get access through Tigo and access these free basic services."
"Our hope is that through this partnership we will reach everyone in the country with these tools which
are some of the most important national priorities. We are really excited to be doing this with Tigo."
While both Millicom and Facebook serve large communities, it is estimated that at present only 30 per cent of the world's population accesses the internet.
In Colombia, just over half the population uses the internet.
Since 2010, the government's response has been to find ways to grow the ICT sector, through its acclaimed Plan Vive Digital.
The plan's various initiatives are tackling four key challenges from within Colombia to universal internet connectivity: its perceived usefulness, the required network infrastructure, limited funds for investment and the purchasing power of Colombians.
Read the press release here.
The free data websites available through Tigo Colombia, in partnership with Facebook's internet.org, are:

| | | |
| --- | --- | --- |
| Facebook | www.facebook.com | A social networking service |
| Messenger | Download the app from iTunes or Google Play | Mobile messaging app |
| Wikipedia | www.wikipedia.org | Free access free content internet encyclopedia |
| Accuweather | www.accuweather.com | Weather information |
| Girl Effect | www.girleffect.org | Website to empower and inspire women and adolescent girls |
| UN Women: Yo Aprendo | www.unwomen.org | Economic empowerment app |
| MAMA | www.mobilemamaalliance.org | Mobile phone health applications |
| UNICEF: Facts for LIfe | www.factsforlifeglobal.org | Essential information website to promote healthy childcare |
| UNICEF: Tus derechos | www.unicef.com.co | Child protection focused website |
| Mitula | www.mitula.com.co | Search engine for real estate, used cars and job offers |
| 24 Symbols | www.24symbols.com | Digital book service with over 100,000 titles |
| Tambero | www.tambero.com/es | Farming website, agriculture, production and breeding |
| 1doc3 | www.1doc3.com | Digital platform for medical information |
| Instituto Colombiano para la Evaluación de la Educación | www.icfes.gov.co | To improve quality of education for all |
| Agronet | www.agronet.gov.co | Agricultural news and information |
| Reparación Integral a las Víctimas | www.unidadvictimas.gov.co | Key information on programmes for victims of armed conflict |