Investing in state-of-the-art Data Centers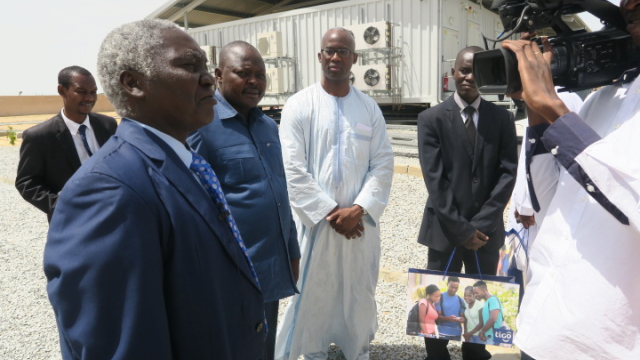 >Tigo Chad: Twitter, Facebook, Youtube
(N'Djamena, Chad and Dakar, Senegal - June 2016): As Millicom's latest state-of-the-art data center in Africa is declared fully operational this week, work on another gets underway.
On 21 June, Tigo Chad's General Manager Papa Sow officially declared our US$6million data center in N'Djamena open, days after Africa CEO Cynthia Gordon announced plans to build a similar facility 2,800 miles (4,500 kilometers) to the west, in Senegal.
Each represents Millicom's continued investment and expansion of infrastructure in the region, to position Tigo as the leading service provider for business and to drive technology forward. 
Both are also a necessary response to the growth in Internet traffic that is changing the digital landscape in our African markets.
According to an industry whitepaper released by Cisco Network Systems this month, Internet traffic is growing faster in Africa than anywhere else in the world, with mobile Internet expected to grow three times faster than fixed between 2015 and 2020.
As part of Millicom's mission to lead internet adoption and The Digital Lifestyle™, these data centers will facilitate greater data exchange and storage, and help our valued B2B clients to optimize and grow. 
As Papa Sow explained to various government delegates attending this week's opening event, our latest data center will provide space, power, cooling, and physical security for the server, storage, and networking equipment of client organisations, as well as connect them to other telecommunications and network service providers efficiently.
The centre, with a power load of close to 1MW, is to service all of Tigo Chad's hosting requirements and possibly double its initial capacity in a way that doesn't impact any future expansion.
As we usher in major technical advances for our clients, the new data center facilities will also offer improvements in safety and security, greater power usage efficiency and a reduction in our own environmental footprint.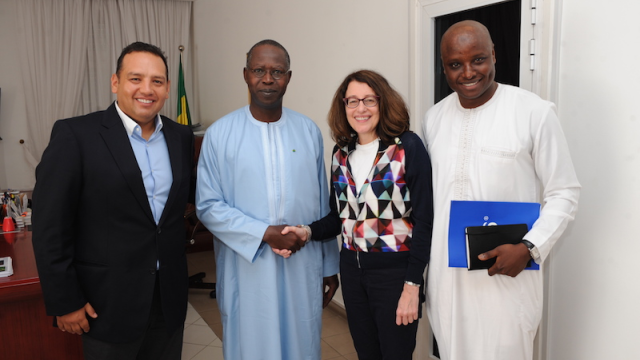 In Senegal, our Africa CEO Cynthia Gordon unveiled a similar project outside the capital Dakar, in Diamniado, and met with Prime Minister Mohamed Dionne, whose Emerging Senegal Plan (ESP) aims to harness Senegal's growth potential and raise its profile as a leading ICT hub in the region.
Cynthia told Dionne: "We are particularly proud to support the Senegalese government in its plan to transform Senegal into a hub of information and Communication Technologies (ICT) in the region."
Tigo Senegal GM Diego Camberos added: "This data center will work as a tool to optimize and accelerate the performance of businesses."
Millicom's choice of location is itself significant: Damniado is part of an ambitious government project to create West Africa's answer to Silicon Valley; a tech park on the outskirts of the capital where home-grown innovation and ICT skills can thrive.