Tigo-exclusive rights for World Cup 2014
The World Cup countdown has officially begun
Millicom's Tigo brand will be proudly sponsoring millions of football-crazy fans in Africa and Latin America this year during the 2014 FIFA World Cup™ and providing exclusive content.
We want to ensure Tigo customers in Africa and Latin America enjoy all the thrilling action as it happens, throughout one of the greatest events in the sporting calendar.
With nine national teams from Latin America and five from Africa chasing their World Cup dream, that's one huge football-crazy fanbase. Our television campaign says it all! (Watch behind the scenes how we made our promotional video).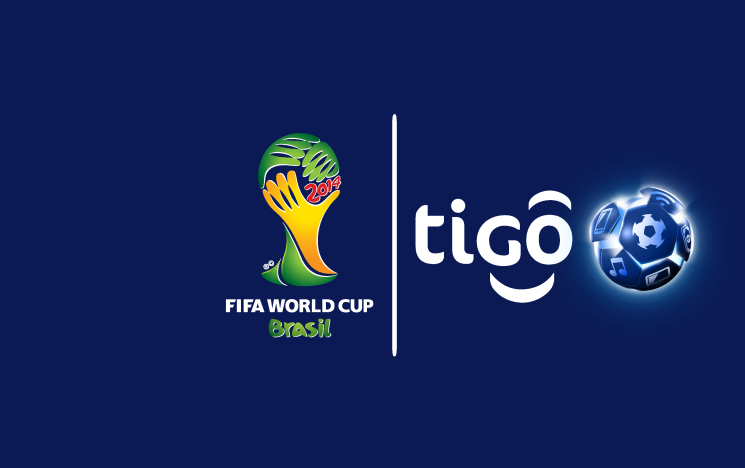 In Latin America, Tigo's World Cup app will deliver all 64 tournament matches live on mobile and broadband, with multi-angle views, statistics, dedicated social media, news, schedules as well as other exclusive FIFA material.
Customers in World Cup qualifying Colombia, Costa Rica and Honduras will be able to watch all the action anytime, anywhere, on their handsets.
Football-crazy fans in non-qualifying Guatemala, El Salvador and Paraguay will also be cheering their favourites on exclusively with Tigo handsets and via broadband.
In our African mobile markets, which include World Cup qualifiers Ghana, Tigo customers will enjoy continuous tournament updates with all the latest scores and news on their handsets.
Based on the theme "Proud Sponsor of the Crazy Fans", the campaign will reflect and celebrate the emotion of football fans and their desire to be part of the FIFA World Cup™ at any time of day...or night. 
CEO Hans-Holger Albrecht said: "Football is a passion for so many people in Africa and Latin America. With the World Cup this year the interest and excitement will be huge. Our customers will want to see the action wherever they are, so we are delighted to give them that service as part of their digital lifestyle."
Niclas Ericson, FIFA TV Director, said: "This is fantastic news for football fans in Colombia, Costa Rica, Honduras, Guatemala, El Salvador, Paraguay and Bolivia, as it makes the 2014 FIFA World Cup far more accessible for fans in these territories as they need not worry about missing any of the vital moments from the 64 matches of football's flagship event, returing after 36 years to South America."
*The 2014 World Cup kicks off on 12 June, when host team Brazil faces Croatia in the Arena de Sao Paolo.