Great Place To Work 2018 #GPTWTigo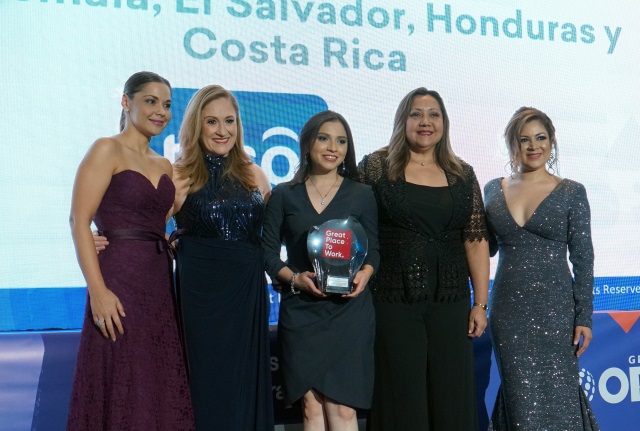 Millicom's Tigo operations are ranked together as one of Central America's best multinational companies to work for 
>Tigo Centram Pess Release (Spanish)
San Salvador, May 2018: Once again, our Tigo operations in Latin America have been recognized as one of the best employers of choice in the region, according to this year's Great Place to Work (GPTW) awards. 
Tigo Guatemala, Tigo El Salvador, Tigo Honduras and Tigo Costa Rica were ranked 11th overall in the GPTW's chart of "Best Places to Work™" featuring multinational companies in Central America and the Caribbean. 
Individually, all four Tigo operations scored highly with Tigo Guatemala leading the way, ranking eighth in the category of companies with more than 1,000 employees. Tigo El Salvador placed 13th and Tigo Honduras, 21st. For companies of 100 to 1,000 employees, Tigo Costa Rica ranked 24th. 
More than 7,000 companies took part.    
The GPTW rankings are based on opinions expressed through confidential and anonymous feedback given by company employees. All Tigo employees were invited to take part, and each were asked to rate their place of work according to a set of key focus areas defined by GPTW.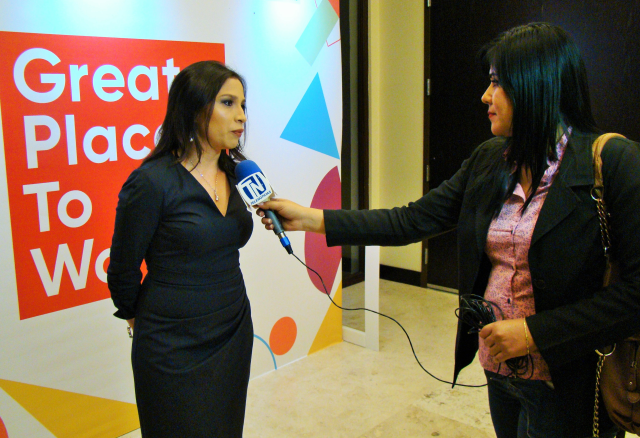 Marcelo Benitez, Vice-President for the Tigo brand in Central America, said GPTW's findings had a direct impact on Tigo's future success.
"Our purpose within Tigo is to build the digital highways that connect people, improve lives and develop our communities in Central America. In 2017 we made important progress in the transformation of our business, and reported a rapid increase in mobile data revenues, as well as B2C Home and B2B.
"In 2018, we will continue to deliver on our strategy, and this will only be possible with a team that is motivated, passionate and proud to play an important, positive role in our communities," he said.  
Our Tigo brand's operations in Guatemala, El Salvador, Honduras, Costa Rica and Nicaragua have introduced a wide range of new initiatives in order to promote diversity within the workplace. To illustrate, Tigo Guatemala and Tigo Costa Rica were the first two markets to devise and carry out workshops on ways to promote a more inclusive environment.
Tigo El Salvador partnered with UN Women, the UN Entity for Gender Equality and the Empowerment of Women to join the "He for She" solidarity campaign that aims to promote national awareness around gender equality. It also introduced a new mentoring programme called Empodérate in which 12 women from the leadership team were assigned 12 women to support closely in their career development.
Tigo Guatemala and Tigo Honduras have created new partnerships dedicated to increasing the number of those employed by Tigo who have special needs.
All our operations in Central America now have breastfeeding facilities for mothers who are returning to work, and have introduced official policies to accommodate flexible working hours. 
According to Luis Arturo Torres, Vice-President for Gobal Talent: "At Tigo, we aspire to create an environment that will harness the best potential from our people, through diversity and through the inclusion of different backgrounds, work styles, genders, and career histories; all of which closely reflect the make-up of our actual client base.
"Through inclusion, we can achieve innovation in our commercial strategies and share distinct points of view. This enriches our conversations and the way we work."
If you want to find out more about the career opportunities available in our Tigo Operations, go to http://www.millicom.com/our-careers/