Interconnected offices throughout Latin America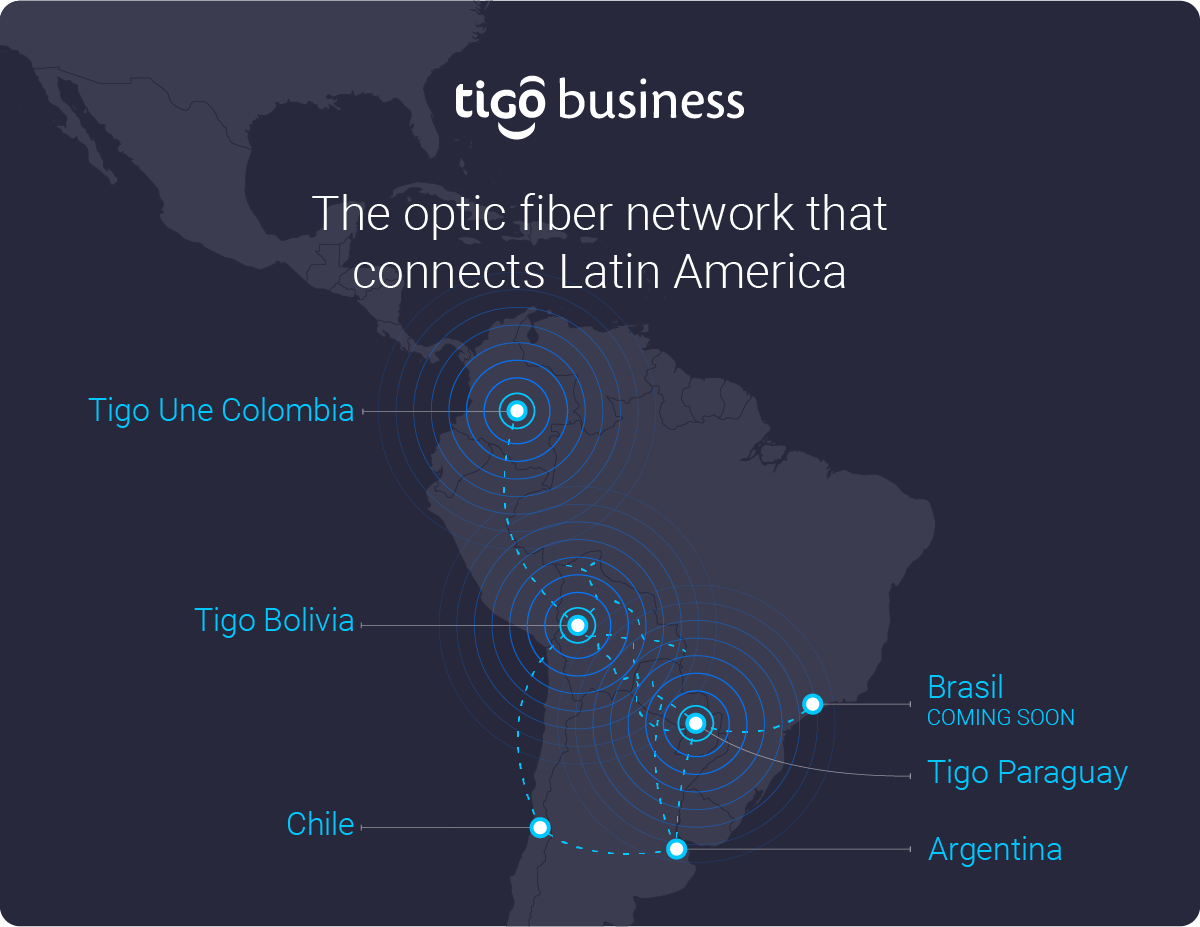 With the aim of continuing to build digital highways so that our customers can take on new connectivity challenges and expand their regional presence, Tigo Business adds to its existing infrastructure a new fiber optics cable that interconnects Tigo Colombia, Bolivia, and Paraguay with Argentina, Chile, and Brazil.
The launch of this South American or SAM ring becomes part of Tigo Business's MPLS network (multi-protocol label switching) and interconnects with our Central American Ring (CAM). We have a network that, for the first time, creates a corridor extending from Mexico to Argentina.
"Now our operations will be able to offer our clients a faster way to communicate, with high availability and greater transport capacity between countries," said Augusto Dumit, Director of MNCs and Wholesale for Tigo Business.
The biggest immediate impacts that the network will have on our customers is to allow the interconnection of offices, branches, and operations in all Latin American countries and the linking of our data centers to provide storage and cloud services across the entire region. All this under the scheme of unified regional support provided from our Network Operations Center (NOC).
Across Latin America, our network is the ideal solution for communication services, Datacenter, Cloud and Colocation.
For more information or to learn more, please contact: