Direct-To-Home: a new choice in TV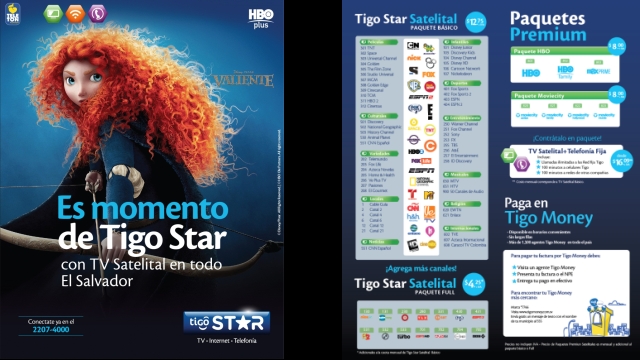 Millicom's first Direct-To-Home (DTH) satellite payTV services mark the beginning of an exciting new chapter.
June 2014: We are introducing new services to Latin America throughout 2014 that are taking our top-rated Tigo Star television and broadband services to millions of new households. The next leap in Millicom's transformation as a diversified digital lifestyle provider is underway.
Through satellite TV, we can broadcast for the first time to large areas that until now have remained beyond the reach of cable coverage.
In Bolivia alone, this amounts to more than half of its mostly rural population of 10.5m people. In El Salvador, we've added more than 100 new municipalities. In Honduras, DTH coverage places a further 1.6 million families within range (100 per cent of the territory). 
Millicom President and Chief Executive Officer Hans-Holger Albrecht said: "I am delighted that the majority of our operations in Latin America are now able to offer customers a  full and competitive range of diversified digital services including mobile, broadband, cable and now satellite pay-TV. Millicom continues its transformation into a complete digital lifestyle provider." 
Satellite payTV lies at the heart of our longer term strategy to deliver exciting content at a higher grade, to households beyond the range of fixed-line services.
It also positions our Tigo brand so people see us in a new and dynamic light, alongside Hollywood film images, major sporting moments, popular events and TV shows, aired across up to 75 TV channels, of which up to eight are in HD, and up to eight qualify as premium services. 
In addition to satellite DTH, we are improving our cable TV service with new hybrid fiber coaxial network (HFC) technology to reduce noise and interference susceptibility.   
The net effect reenforces our brand promise - to offer more households in more locations in Latin America world-class entertainment and connectivity, through the Tigo Star brand.
Further roll-outs in the region are planned for 2014.