MFS innovates for rural communities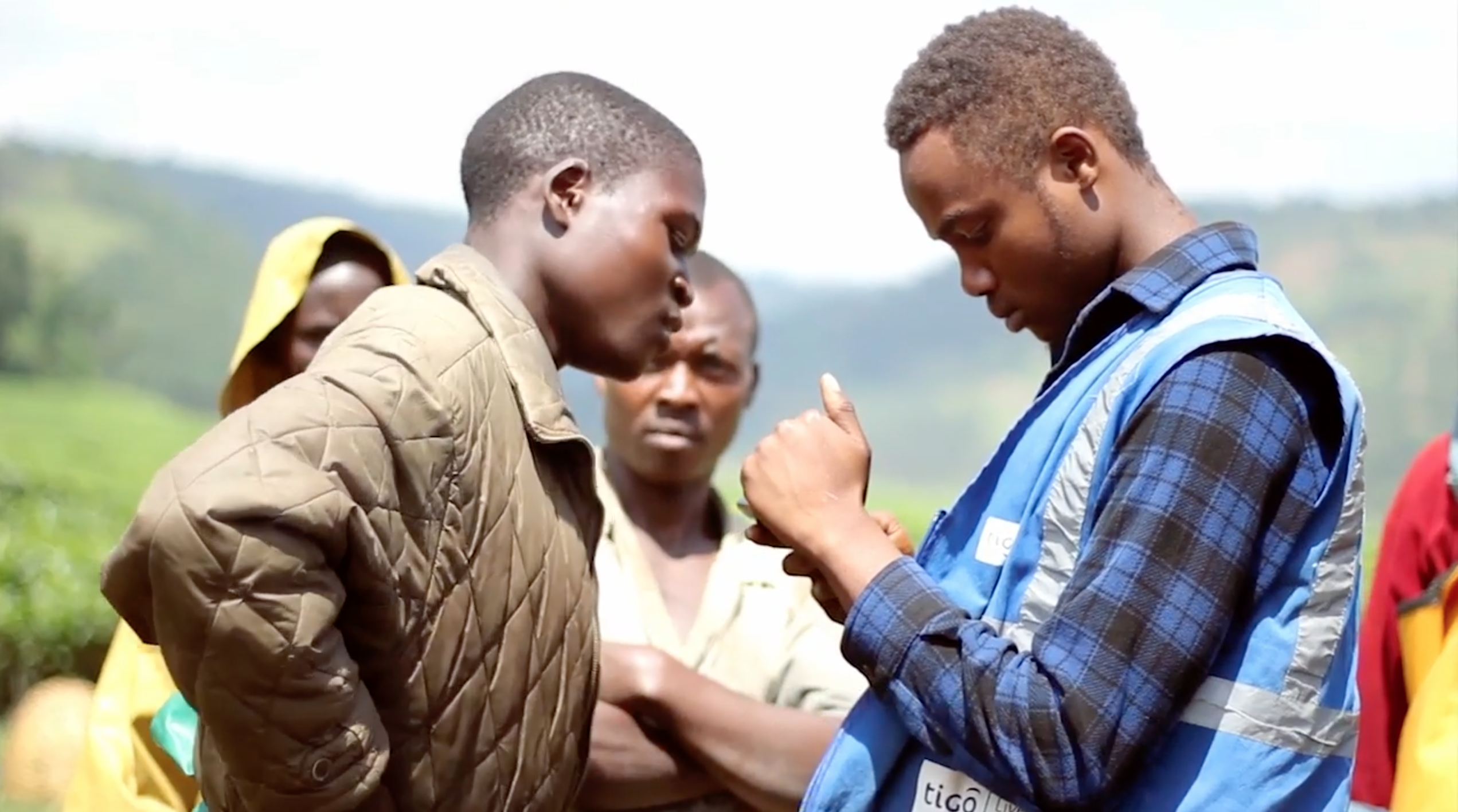 A customized new mobile money platform aimed at Rwanda's rural tea farming community has just been launched. The service, developed in digital partnership with other agencies, paves the way for thousands of men and women in rural areas to access cash and be paid via mobile phone for the first time.
>Tigo Rwanda: Twitter, Facebook, YouTube
July 2016: Until recently, pay day for Evangeline Bikorimana meant sleeping in her day clothes, rising before dawn to travel to her savings cooperative. She says that no matter how early she left home, she would often arrive to find a large crowd of other farmers already waiting in front of her, to get paid.
Evangeline is one of ten thousand tea farmers working on two plantations in northern and western Rwanda who until recently had to queue for a day, sometimes two, just to get paid.
The challenge for Tigo Rwanda's Mobile Financial Services team was to find a solution that would help this community to access cash easily, and which would simplify their lives.
The result has been a successful partnership that brings local savings cooperatives together with The Wood Foundation, Access to Finance Rwanda and the TRAC Fund.
Thousands of tea farmers equipped with affordable mobile phones can now cash out their salary at the nearest local Tigo Cash point of sale instead of travelling far.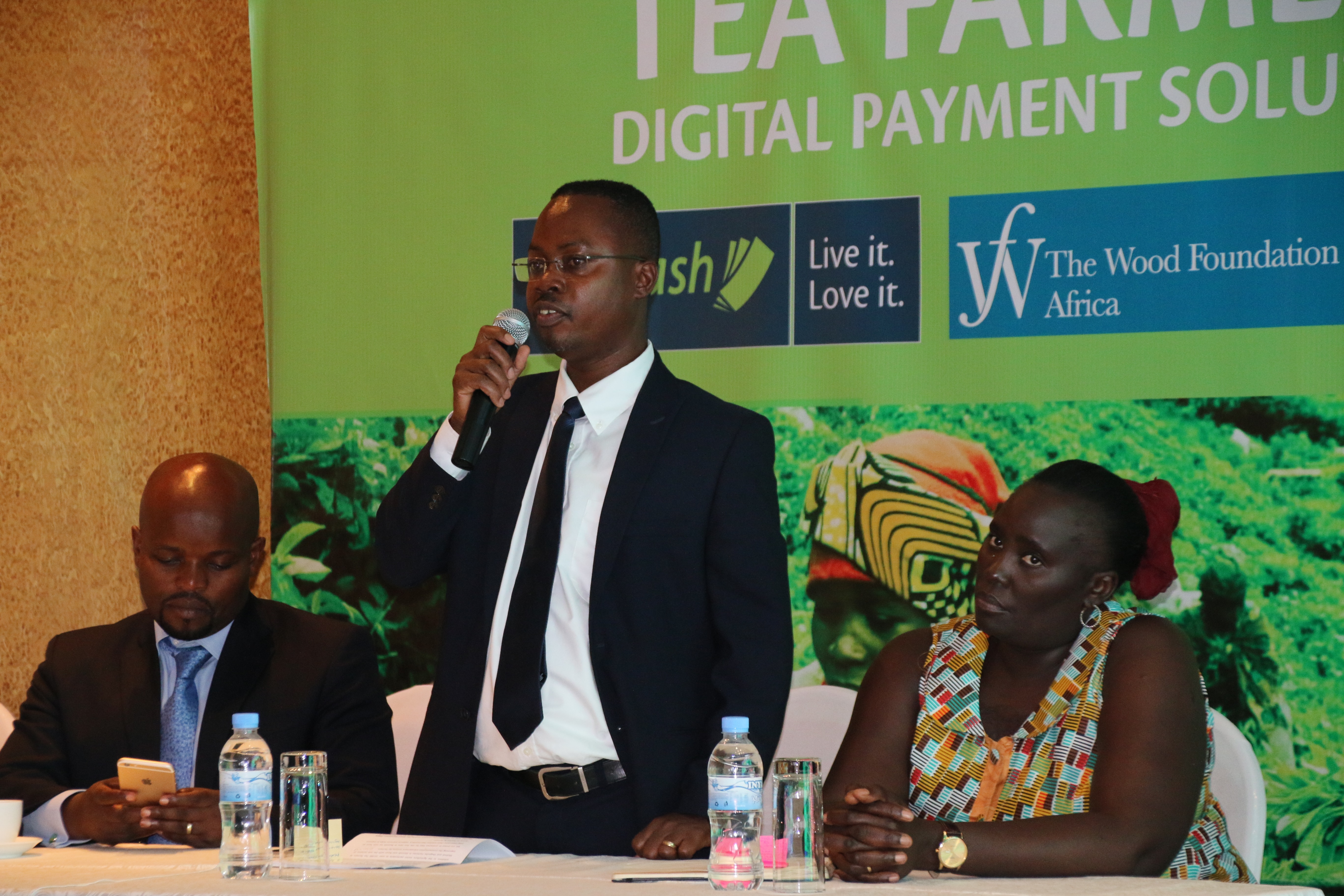 ©Tigo Rwanda CEO Philip Amoateng introduces the payment solution for agriculture- July 2016.
They are also able to access other financial services and products such as savings and loans for the first time.
According to Tigo Rwanda's CEO Philip Amoateng, this new initiative closely supports broader financial inclusion which, in turn, is key to driving a growing digital economy on the back of greater connectivity.
"With the rapid growth in mobile phone penetration, mobile solutions can reach remote farmers in a way that no other form of communication can, helping them to improve productivity and increase efficiency throughout the agricultural chain," he added.
Rwanda's Minister for Youth and ICT Jean Philbert Nsengimana commented, saying the platform has the potential to become a sustainable business model for other areas of Rwanda's economy.
He said: "The Tigo Payment solution for Agriculture is one of the best examples of how ICT can change lives. Currently, about 80% of Rwandans live in rural areas; so while we can talk of 'Smart Cities', we also cannot forget to talk about 'Smart Villages' as well. This platform is an example of what the Smart Village concept is all about. In fact, we need to deliver this platform much faster and to a wider user base.