Millicom Africa's Tigo Digital Changemakers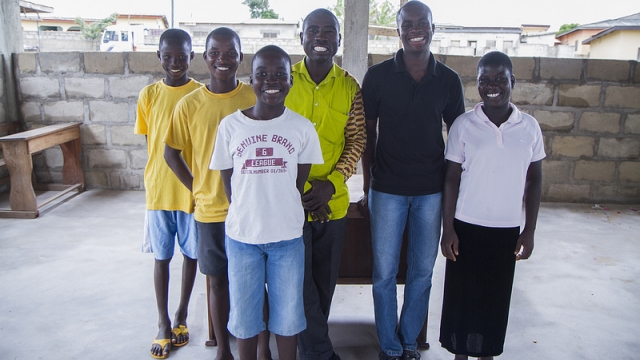 Reach for Change (R4C) Press Release
November 2015: Ghanaian James Kofi Annan was six years old when child traffickers sold him into labour. Seven years later he escaped and, against all odds, went on to study at university and build a career for himself as a bank manager.
His extraordinary tale then took a new direction when, in 2007, James gave up his banking career to work full time for Challenging Heights, the organisation he set up to help prevent further forced labour of children and to rescue and rehabilitate those not so lucky; children who had already been trafficked. 
James's story is one of dozens that show how young social entrepreneurs are making a difference to the lives of more than 400,000 African children each year, through the Tigo Digital Changemakers program.
Now into it's fourth year, the Tigo Digital Changemakers programme sponsored by Millicom in partnership with the non-profit organization Reach for Change, selects and supports people whose innovations can transform children's lives.
James's peer group includes Didier Lalaye, a winner from Chad, whose work on the affordable prevention, testing and treatment of the disease bilharzia, using mobile labs and information hotlines, is saving lives.
And Faraja Nylandu, a winner from Tanzania, whose belief in a universal right to quality education led to her to set up an online platform called Shule Direct, to provide educational learning content for students and teachers in secondary school via the internet.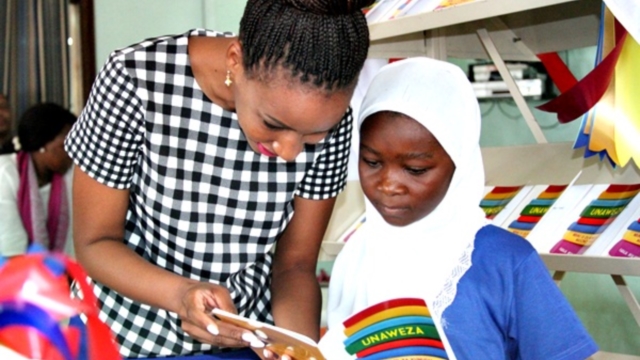 Research based on quarterly reports submitted by each Tigo Digital Changemakers winner has shown that 412,455 children benefited from the projects supported in 2014.
According to Millicom's Africa CEO Cynthia Gordon the program exemplifies Millicom's strategy and commitment to giving back to the communities in each of our six markets.
"Tigo is championing the internet and the powerful role of digital technology to advance people's lives both financially and socially. Tigo Digital Changemakers is a wonderfully powerful story enabling us to not only help entrepreneurs to make their dreams reality, but also to help people bring about positive and sustainable differences to the lives of hundreds of thousands of children," she added.
The Reach for Change Africa Regional Director Amma Sefa-Dedeh Lartey, emphasized the commitment to measure in the impact of the support the Tigo Digital Changemakers program provides. "We closely monitor our Digital Changemakers, in terms of their impact on the children and the communities that they support so we can see how well these entrepreneurial projects grow and develop to help even more people."
Winners of the competition must demonstrate how they positively impact the lives of children and youth under 18 years.
They must also show that they have the potential to grow their ventures through a sustainable business model and be focused on creating long lasting change.
In return, they receive one year's funding of $20,000 along with access to a world-class incubator where they receive coaching from experts, as well as individualized digital technology and business mentoring provided by Reach for Change, Millicom and its Tigo brand.
Tigo staff members get involved in the selection process and in supporting the winners with their expertise across various fields. "Since 2012 more than a thousand members of staff have volunteered in the Tigo Digital Changemaker programs," Cynthia Gordon said.
In 2014, Millicom donated $7.6million to community projects in the countries where it operates.
Millicom's overall corporate citizenship contributions, which include direct social investment, volunteering, giving in-kind (at cost) and other related overheads, was worth almost $30 million in 2014.