Tanzania - Rwanda cross-border money exchange, with currency conversion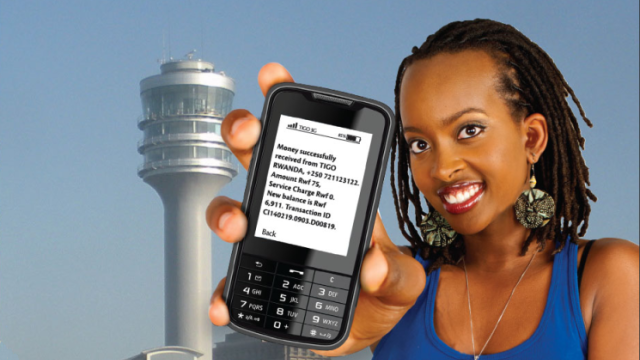 Millicom's world-leading range of mobile financial services enables customers in Tanzania and Rwanda to send money across their border with currency conversion automatically included.
Launched in February 2014, it's a world first, and for Tigo customers it means that Tanzanian shillings will convert to Rwandan francs and vice versa between Dar Es Salaam and Kigali in the few seconds it takes to send a transaction via mobile phone.
To make it even simpler to use, the service can tell senders how much to send in order to achieve the desired delivery amounts in receiver currency.
This instant, easy-to-use service means customers will enjoy more reliable, immediate access to funds than ever before, through mobile money as well as cash withdrawals at any Tigo agent.
Not having to travel or queue at a traditional banks or money agents could help ease business as well as operational and household costs for businesses and families throughout the region.
As Tanzania and Rwanda are members of the regional East African Community (EAC), they form part of an agreed common market for goods, labour and capital that also includes Burundi, Kenya and Uganda.
Millicom's President and CEO Hans-Holger Albrecht said at a keynote session at the mobile industry's global event, the Mobile World Congress, in Barcelona, today: "This innovation means the benefits of mobile money can be extended to cross-border trade, allowing businesses and families to transfer money quickly and securely in East Africa. It's just another example of how Millicom adapts to its customers' needs with digital solutions."
Millicom launched MFS through its Tigo Cash brand in Rwanda in 2011 and through Tigo Pesa in Tanzania in 2010.
Both represent our two largest MFS markets in Africa and Latin America. (Other markets include: Ghana, DR Congo, Chad, Bolivia, El Salvador, Guatemala, Honduras and Paraguay).
In Tanzania 2.7m of Tigo's 6m customers use mobile financial services (MFS) while in Rwanda 720,000 of the company's 1.94m customers enjoy mobile money.
By the end of 2013 Millicom had 6.3m MFS customers overall, representing around one in six customers in the countries where it is available.