Tigo Business' robust network covers 16 countries from Argentina to the United States.
Tigo Business announced its new Point of Presence (PoP) in Sao Paulo, Brazil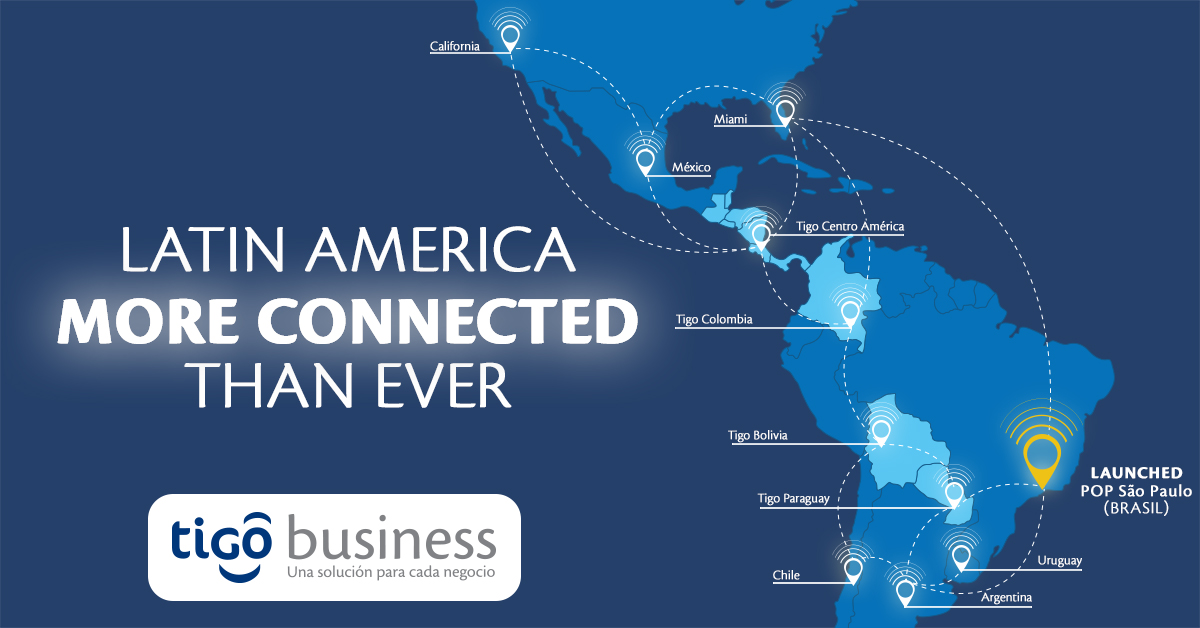 With the primary objective to build digital highways that encourage customers to take on new connectivity challenges and expand regional presence, Tigo Business announced its new Point of Presence (PoP) in Sao Paulo, Brazil as part of the expansion of its robust network, currently covering users in 16 countries spanning from the United States to Argentina, including Uruguay, Brazil, Paraguay, Bolivia, Chile, Peru, Colombia, Mexico, and six Central American countries.
"The new capability positions Tigo as the first convergent wholesaler in Latin America, allowing our customers to communicate more efficiently between our networks via quicker speeds, increased availability and greater transport capacity between all countries that we have connected thus far," said Augusto Dumit, multinational corporation & wholesale director of Tigo Business.
Dumit added: "The new venture opens a near-future opportunity to interconnect offices, branches, and operations throughout every Latin American country, thus linking our data centers to provide storage and cloud services throughout the region."
He also touched on service benefits specific to the cloud, such as virtualization and security. "The capacity allows us to offer a wide range of products and services such as network security, edge security, and data security, as well as the ability to manage and monitor the client's equipment and systems on a 24/7 basis, thanks to the combination of our network infrastructure and data centers."
The new PoP is currently connected between two terrestrial fiber optic routes via submarine routes from Asuncion to Buenos Aires and Miami, guaranteeing high availability, speed, and performance.
"We can affirm that beyond our huge fiber network, redundancy rings, and certified connections with carriers, we have a high performance and high availability network," said the director of Tigo Business.
For more information or to learn more, please contact:
Prime & Wholesale Director