Teacher, educational pioneer Louis Ngabonziza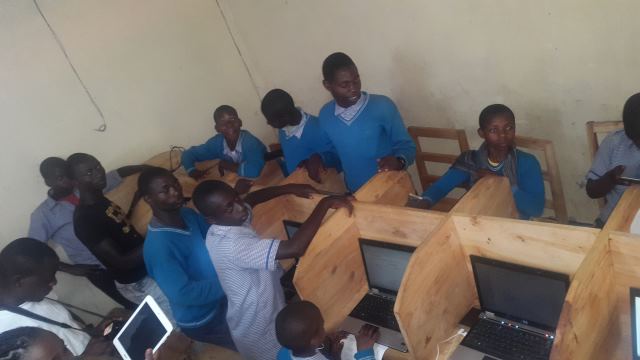 Louis Ngabonziza was already one of Rwanda's leading pioneers in education, working to improve the skills, training and education afforded to children born with impaired hearing. After winning a Tigo Digital Changemakers award, he is
taking his bid to give them a better education even further. 
>Tigo Rwanda: Twitter, Facebook, Youtube
April 2016: Winning a Millicom-sponsored Tigo Digital Changemakers award - a tech competition designed to find and help people develop and launch innovative ideas to market - has given a boost to the resourceful Louis Ngabonziza. 
The award has enabled Louis to buy new computers and to finance the hire of an ICT teacher for his school for deaf children located in the northwestern Nyabihu district.
With this new technology and educational resource he aims to give his students a better education, and the chance to learn skills that will be useful later on in life. 
Teaching deaf children is a passion that first took hold of Louis while teaching at an established school in southern Butare.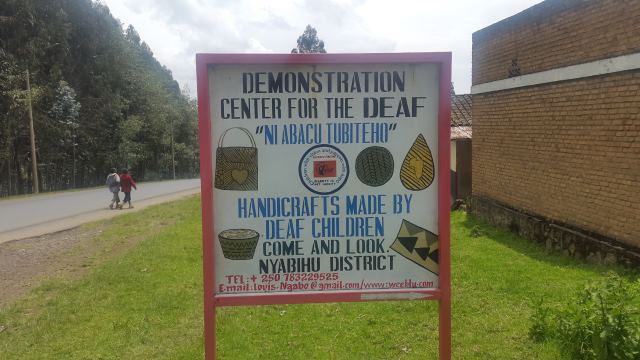 Due to limited educational facilities for children with impaired hearing, many in Rwanda stay away from school. Of the few schools that do offer specialist teaching, most rely heavily on outside support and funding.
So when Louis set up his own center for the deaf he had to start out small. The school has since grown more than four times in size in just three years, due to the dedication shown by him and his fellow teachers.
Louis' goal is to get his young students into the local school system as young as possible armed with useful communication skills, including sign language as well as computer and information technology courses that cover basic word processing, internet research, social media and computer maintenance.
As his school needs funding and support, he is always looking for donations or partners.
He has teamed up with the Chance for Childhood, a child-rights based organisation and as a Tigo Digital Changemaker award winner, now receives support from Tigo Rwanda.
For Louis, a father of three who lost his family in the Rwandan Genocide of 1994, winning has opened up yet more opportunities for the next generation.