Tigo Colombia merges with UNE
The announced merger on 14 August 2014 between Tigo and the fixed-line company UNE creates one of Colombia's leading convergent digital lifestyle players and reaffirms our confidence in the market's growing consumer demand for digital products and services. Why Colombia? Why UNE? Millicom invites you to take a closer look.
AUGUST 2014: Colombia, one of the largest markets that Millicom serves and the third largest in Latin America (population 46 million), is currently undergoing a dynamic economic transformation.
The country is now poised to become the fastest-growing of the larger Latin American economies (Economist, 2 Aug 2014), prompting the credit rating agency Moody's to raise Colombia earlier this year to an unprecedented baa2, its ninth highest grade, and equal to that of Brazil.
Colombia's second largest city, Medellin - hometown and headquarters of UNE, the broadband and fixed line telephony company owned by Empresas Publicas Medellin (EPM) - has witnessed this transformation close up.
Over the past two decades, progressive urban planning has modernized this once dangerous, impoverished city into what is now a preferred corporate business destination for South America recently named the world's "Most Innovative City" according to the Wall Street Journal.
As President Juan Manuel Santos enters his second term in office (August 2014), both he and his reappointed Finance Minister, Mauricio Cardenas, expect to see continued favourable conditions, having reported 6.4 per cent economic growth in the first quarter of 2014.
The IMF's 12-month growth figures for 2014 are set at 4.5 per cent.
Since Millicom first invested here in 2006, its market share in mobile telephony has risen to 13 per cent with an average revenue growth of 10.7 per cent per annum.
With the apppointment in 2012 of Esteban Iriarte as Tigo Colombia's General Manager we are well-positioned and particularly well-suited to offer digital lifestyle services to Colombia's younger population, over half of whom are under 30. These are the early adopters of new technologies and a vital source of new talent in digital innovation.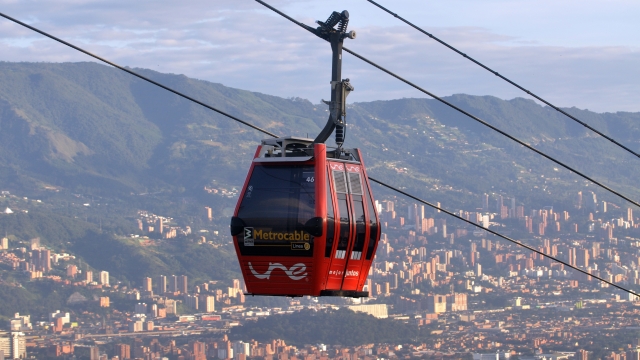 In addition, Tigo and UNE play well to each others' strengths.
UNE currently reaches more than 70 per cent of Colombia's urban population and is the government's leading ICT provider (Information, Communications and Technology).
By integrating, we can offer a fuller range of mobile and fixed telephony, mobile and fixed broadband and payTV products across a wider geographic footprint.
Also, by taking our customer base to more than 8.4 million connections (household and mobile customers combined) we are creating significant new opportunities to cross-sell products and services without simultaneously undermining each side of the business.
To illustrate, Tigo is the leading provider of mobile telephony in the Atlantic coast region, where fixed broadband penetration is less than 31 per cent.
In the northwest, where UNE is the provider of choice in broadband and fixed telephony, Tigo's market share in mobile is lower.
Overall, the merger with UNE strengthens our position to challenge more established players, creates a $2bn p.a. revenue business - the largest in Millicom - and marks a further step towards doubling our revenue from $4.5bn in 2012 to $9bn in 2017.
In 2013 UNE reported consolidated operating revenues of $1.4bn and a consolidated EBITDA of $339m, 15 per cent higher than in 2012.
President and CEO Hans-Holger Albrecht said: "I am delighted that we have been able to conclude the merger with our colleagues at EPM and UNE and thank everyone involved in its successful conclusion. Together, we are creating an exciting business which will provide a full range of digital services and a new choice for the people of Colombia. But now it's time for the hard work as we start the integration process. So I wish all our current and new colleagues well as they work to bring to Colombia's consumers the benefits of a strong new competitor."