US$1bn investment plan and 4G roll out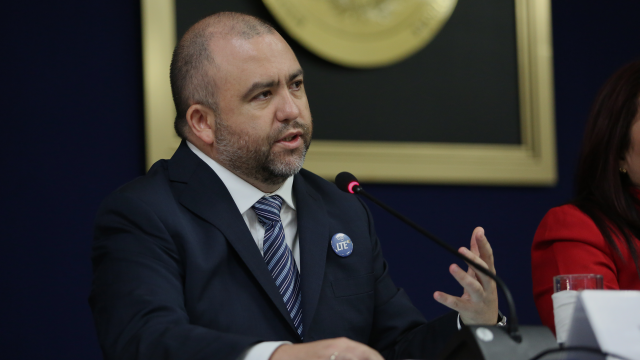 In December 2016, Tigo El Salvador will begin rolling out the country's largest LTE 4G network, to mark the beginning of a US$1billion four-year investment plan.   
>Tigo El Salvador: Press Release (Sp)
>Tigo El Salvador: Twitter, Facebook, Youtube 
San Salvador: December 2016 marks the beginning of a new chapter for Tigo El Salvador, the market-leading mobile network provider and Digital Lifestyle company, whose stated plan is to invest one billion US dollars over the next four years in infrastructure, technology and operations around the country.
Tigo's announcement comes just as the company prepares to roll-out its new Long Term Evolution (LTE) 4G network to customers nationwide, offering them smoother, faster high-speed mobile connectivity.
The goal is to make LTE 4G available to one in five Tigo customers across all departments by April 2017.
General Manager Marcelo Aleman unveiled Tigo's investment plan up to 2020 at a formal ceremony this month, saying: "Deploying this latest technology underlines Tigo's commitment to meet growing demand in El Salvador for mobile data, for new Apps and online services, and the ability to connect with many people at the same time."
According to Esteban Iriarte, Millicom's Chief Operating Officer for Latin America: "21st century economies will be digital and will need infrastructure that will bring content, devices, connectivity and innovation together across the region. We are about to switch the first of our LTE 4G antennae on and start delivering a unique digital experience across the best network."
El Salvador's Vice President Lic. Oscar Ortiz welcomed Tigo's US$1billion investment plan, of which US$100million each year will be spent on infrastructure and LTE technology.
Since 1992, Tigo El Salvador has evolved into the country's leading Digital Lifestyle service provider, serving more than three million mobile customers and more than one million subscribers to Tigo Money, Tigo's commercial FinTech brand.
Its award winning products and services have been recognized on the international stage, while its Social Investment program includes the sponsorship of digital classrooms in more than 120 schools and colleges.