A new online introduction to TIGO Honduras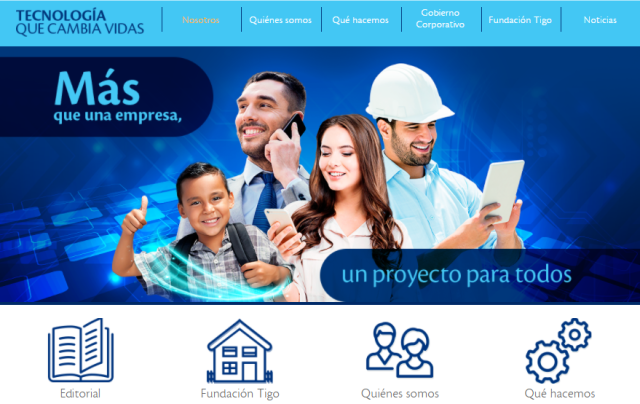 Tegulcigalpa, 31 July 2017: TIGO Honduras is proud to launch today a new digital portal that will highlight the company's 21-year history of social impact, social investment, customer-focused commitment and corporate responsibility.
The platform has been integrated into TIGO's existing website, and marks a significant new online strategy in the brand's conversation with its audiences, broadening its focus on commercial products and services. 
Visitors can now learn more about the brand through its thought leaders, through the TIGO Foundation which was set up in 2014, and through the TIGO men and women whose campaigning work in digital literacy and raising public awareness of Child Online Protection (COP) has had significant impact, nationwide.
Tigo te Conecta - Tigo Fundacion 2017 
TIGO's COP summit in 2016 has initiated proposals calling for Cybercrime to be officially recognized by the legislative National Congress as a criminal offence.
TIGO's #NoAlCyberbullying awareness-raising campaign has reached hundreds of schools and classrooms around the country.
TIGO's educational campaign has put Digital Literacy firmly on the country's educational curriculum.
"People want to know what difference the company has made in their community, what contribution it makes to the country and what its vision is," said GM Santiago Benedit.
"Brands and businesses will always leverage technology to gain advantage, but it is those that put human connection at the center of everything they do — and how they do it — who will be the enduring winners," said Benedit.
TIGO Honduras Head of Corporate Communications Rody Neda said: "What we want to create is a more accessible modern digital information platform with more diverse content, one that compliments the commercial environment and at the same time offers much more."
You can find out more about TIGO Honduras at this link: