Tigo Insurance passes 2.7m active users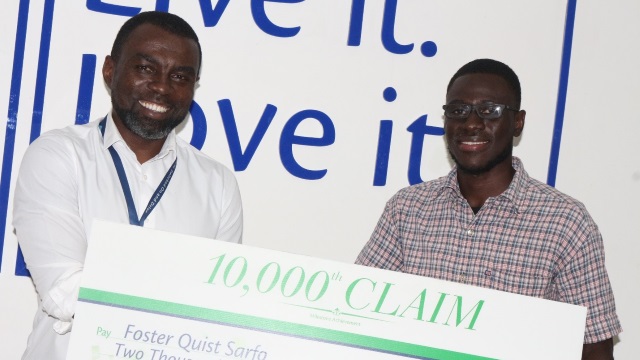 Tigo Insurance successfully taps into unbanked markets, allowing young people in Sub-Saharan Africa to embrace FinTech products and services via mobile technology.
>Tigo Ghana: Twitter, Facebook, Youtube
>Tigo Senegal: Twitter, Facebook, Youtube
Accra, Ghana: When Foster Quist Sarfo, 21, a medical student at Central University, lost his mother he also lost the financial support that she provided towards his education. Her death in March 2016 left him unable to pay for his studies.
A claim on his Tigo insurance policy awarded him enough to continue studying towards graduation as well as to support other members of his family.
"This support came when all hope was lost about continuing my education," he said.
For Ibrahim, a 33 year old security guard from Senegal, insurance helped pay for the traditional funeral ceremonies following the death of his father. He said, "I was not financially sound due to the payments I had to make when my father was sick."
Foster and Ibrahim's stories are two of many that illustrate how young people in sub-Saharan Africa are learning to embrace FinTech products and services via mobile technology for the first time.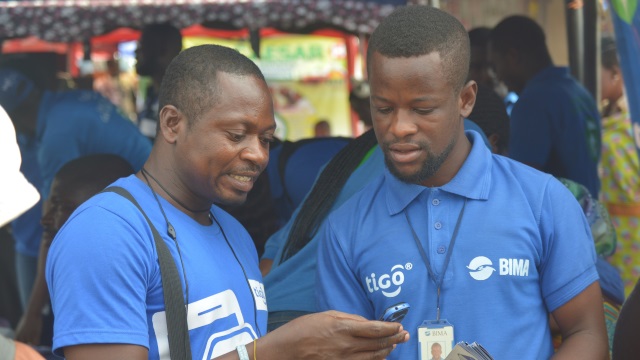 Up until now, high costs, low consumer awareness, poor trust in financial services and a lack of efficient distribution and payment channels in the region have heavily impacted growth opportunities for financial industries such as micro-insurance for people on low-incomes.
In addition, the mobile insurance service provider BIMA has noted that a lack of synergy between regulators and operators in emerging markets is undermining the development of mobile solutions for complex services such as healthcare, insurance, and savings.
BIMA's partnership with Tigo Insurance is challenging this space.
Together, the two are providing a platform that offers unbanked consumers an opportunity to buy financial products and services.
The market has so far demonstrated its potential.
Since 2010, the partnership has captured a new type of consumer. More than 70 per cent of Tigo's 2.7million mobile microinsurance customers in Ghana, Tanzania, and Senegal are new to insurance. Ninety-nine per cent of them survive on less than ten US dollars per day (July 2016).
World Bank statistics for all of Africa indicate the scale of opportunity that has yet to be unlocked.
According to the World Bank's global Findex report, more than two billion adults worldwide do not currently use banks or micro-financial institutions. An estimated 326 million of these live in Sub-Saharan Africa (Mckinsey Quarterly).
If companies can successfully tap into these unbanked markets, a "second wave" of mobile financial services can follow, where customers move beyond using mobile as a channel just for payments.
In order to grow the FinTech industry and drive financial inclusion, telecoms companies will have to conduct awareness campaigns and continue education in emerging markets regarding health insurance and microinsurance.
In reaching and communicating with these new consumers, the Tigo Insurance brand will continue to capitalize on FinTech's potential in Africa as part of Millicom's mission to lead the adoption of the Internet and Digital Lifestyle.