Tigo Money in new partnership with banks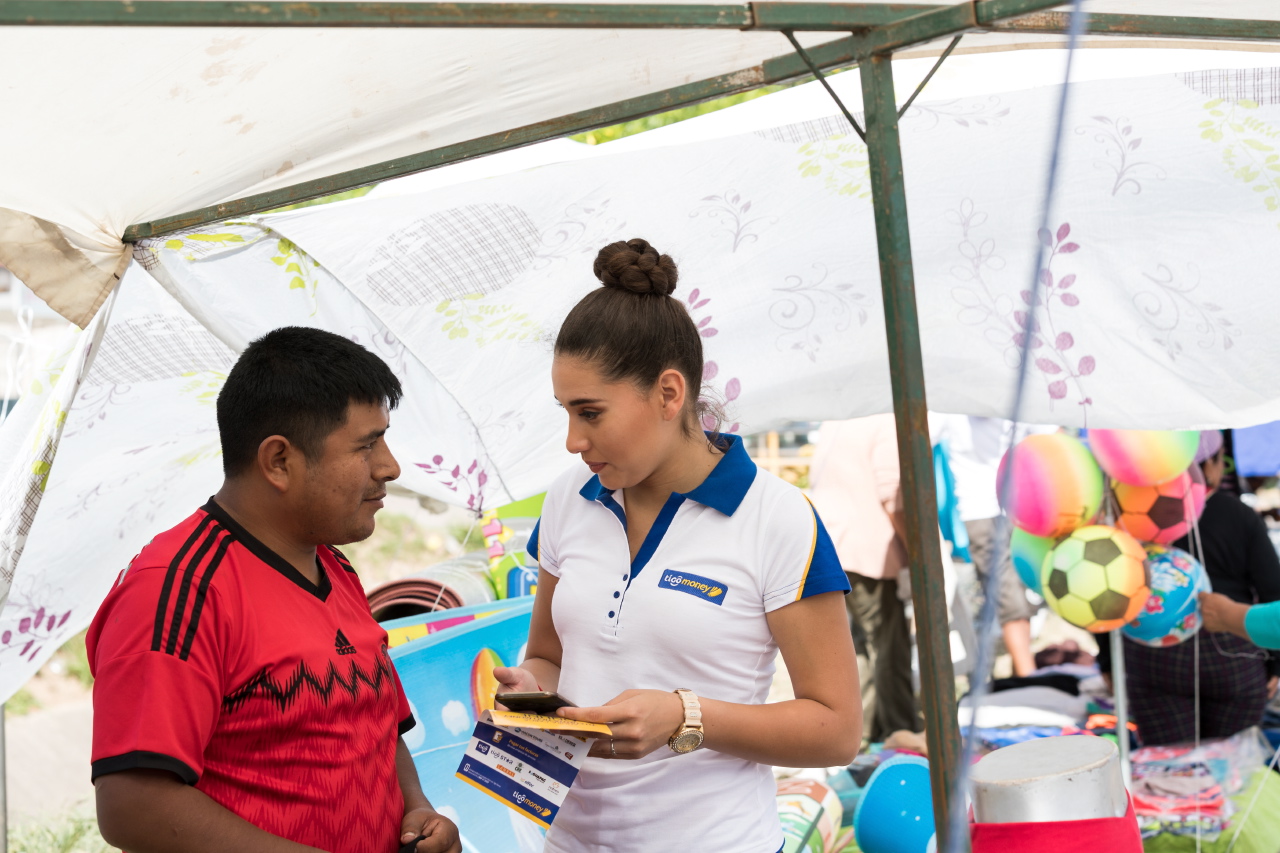 Millicom, through its Tigo Money platform, is often seen as the role model for Fintech in our Latin American countries, where 70 per cent of the population is unbanked. Only in this region, Tigo Money has grown to 3.7 million users throughout El Salvador, Honduras, Guatemala, Bolivia, and Paraguay. 
>Tigo Bolivia: Press Release (Spanish)
>Tigo Bolivia: Twitter, Facebook, Youtube
November 2016: Tigo Money is proud to announce a new first for mobile money in Bolivia: a partnership in which customers may now transfer and receive money from any one of 16 different bank accounts via Tigo Money.
The new online banking service became available from 15 September 2016, and aligns our groundbreaking Tigo Money brand with 16 financial institutions in Bolivia affiliated to the ACCL (Clearing and Settlement Management Corporation) network.
According to Alvaro Cuadros, Tigo Money's General Manager: "Developing a digital lifestyle has many aspects and financial transactions are undoubtedly one of the most important areas. That is why we are working to achieve an ever-greater integration between the banking system and Tigo Money, creating services that have an impact on customer comfort", 
The latest offering will enable Tigo customers to save time and to simplify their transactions across a wider banking community. In this first period of availability of the service, there have been about 400 transactions, which speaks of its efficiency and benefits for the user.
To enjoy this service, the user must enter the on-line banking platform of the bank of their choice. Then choose the option TRANSFER TO OTHER BANKS and select TIGO MONEY from among the options of banking entities. After performing this procedure they must enter the Tigo Money account number, the amount and confirm.
About Tigo Bolivia: 
Telecel has operated in Bolivia since 1991 and offers mobile telephony in the nine departments of the country. The company provides the data transmission service through Mobile Internet, it operates in long distance telephony and complements its offer with various value added services. It also offers the possibility of leasing circuits for point to point data transmission with differing capabilities and conditions among certain sites nationwide. Telecel Bolivia S.A. has operated under the trademark Tigo since 2005.