Universal interoperability for Tigo Pesa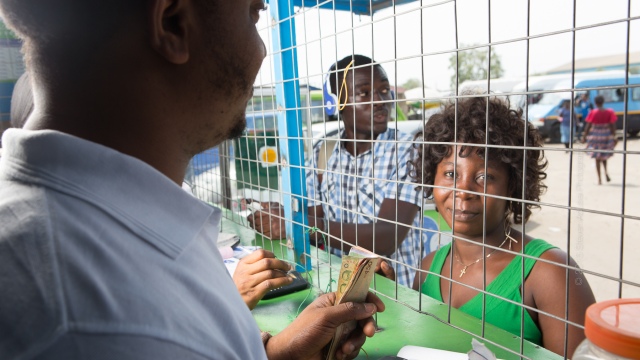 Millicom's commitment to pursue interoperability for all mobile money customers across all service providers has scored another first for Africa, following an agreement with Vodafone's subsidiary Vodacom in Tanzania.
>Read our Press Release
25 February 2015: Millicom's pioneering mobile money partnerships in Tanzania, firstly with Airtel and Zantel, will soon extend to Vodacom, who offer the country's dominant mobile money service called M-Pesa.
The tie-up will place M-Pesa's seven million mobile money users in direct contact with Millicom's own customers who, for the first time in Africa, will be able to transact with every mobile money user in the country, regardless of network.
It not only sets a first for Africa, it sets a new benchmark for Millicom.
Our commitment is to pursue full interoperability in our markets and promote further financial inclusion. 
Our strategy is towards successful interoperability agreements that have the potential to encourage more flexible payment options, increase the overall number and speed of transactions, as well as draw more cash into the formal financial system.
Millicom's Executive Vice-President for Africa, Arthur Bastings, said: "With Tigo Pesa, customers will now have Africa's first universal mobile money exchange system. It's another first for Tigo Pesa and Tanzania, following the success of the service with Airtel and Zantel. We also intend to pioneer similar agreements with networks elsewhere."
Tigo Tanzania's Diego Gutierrez said Tigo Pesa users would now be able to safely and securely send to and receive money within a network of twelve million people, adding: "If you are an M-Pesa farmer in one part of the country wanting to buy tools supplied by a Tigo Pesa customer in another, this new service will be an ideal payment mechanism."
Today's announcement follows a series of notable Tigo Pesa innovations during 2014. These include:
• In February, a new cross border mobile money service with automatic currency conversion included
• In June, the first of Tigo Pesa's interoperability agreements in Tanzania, with Airtel
• In September, a first-of-its-kind service with the payout of quarterly returns on Tigo Pesa balances
NOTE: Tigo's mobile money service has been shortlisted for an award at the GSMA annual global mobile industry event in Barcelona in March 2015.