Tigo Sports launches in Bolivia
Tigo Sports, Bolivia's new television channel dedicated exclusively to sport, introduces coverage of both Bolivian and English Premier League football, FIFA World Cup qualifying matches, basketball, motor racing, golf and sports updates from around the world.
Read the Millicom press release (English) | Read the Tigo press release (Spanish)

26 November: The commercial launch in the capital La Paz of Tigo Sports will help to propel more local sports onto Bolivia's national stage as well as transform televised international fixtures for sports enthusiasts across the country.
As followers of Bolivia's number one sport, football fans especially will enjoy the new sports-dedicated TV channel.
Tigo has been the official sponsor of Bolivia's championship league since 2013 and also sponsors the English Premier League. Viewers can expect exclusive content, along with coverage of Latin America's Under-20s and Under-17s tournaments, the regional Copa Americana as well as World Cup qualifying rounds ahead of Russia 2018.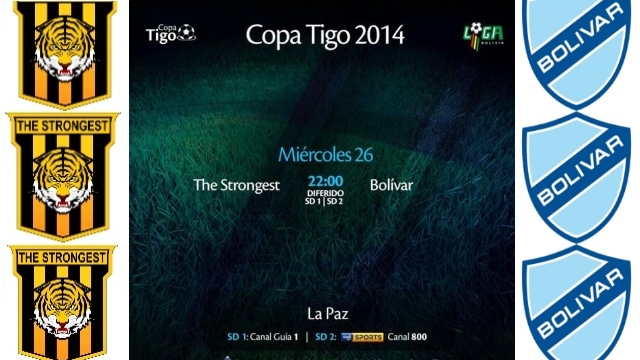 The highlight of this launch will be the so-called Clásico Paceño clash between two La Paz teams, Bolivar and The Strongest. Kick-off 10pm local (0200GMT 27 November).
Tigo Sports, which will be available to mid and premium range customers through Tigo Star, the broadband, cable and satellite offering launched in March this year, marks a new, defining moment for Millicom in Bolivia.
Hans-Holger Albrecht, Millicom's President and Chief Executive, said: "It is another example of how we are combining great content with great technology to promote the digital lifestyle and make Tigo the leading name for such services in our markets."
For Tigo, the new channel reaffirms its passion for sport.
Tigo Star's Leandro Lagos said: "Bolivia deserves its own sports channel. And with its signal in High-Definition it will be most closely aligned to whomever wishes to enjoy the most important sporting events nationally and worldwide."
For viewers in Bolivia, the channel promises better quality coverage, including in HD, exclusive content which includes documentaries based around sporting heroes - among them motorcyclist champion Chavo Salvatierra - and an exciting first-of-its-kind programme of Tigo-sponsored events.