Tigo Star: enjoy the magic of content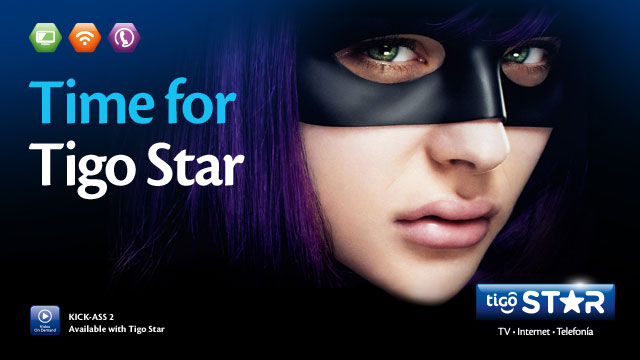 Millicom launches Tigo Star to support growth strategy in cable and entertainment.
In March 2014, Millicom unveiled Tigo Star to its Latin American audience for the very first time.

The striking new brand has been created to propel takeup of the exciting broadband, cable and pay-TV services that we provide.  
Following a spectacular launch event in Paraguay (click here to watch the video), Millicom successfully unveiled Tigo Star to El Salvador and Costa Rica.  It will be rolled out to other markets in Latin America later in the year.

As a distinct new Tigo brand, Tigo Star highlights the broader range of services that make up Millicom's digital lifestyle proposition and which brings the magic of great content closer to home.

Already a trusted name associated mainly with the mobile phone, Tigo's cable and entertainment services in seven Latin American countries have enjoyed a lower profile up until now. But not any more.

With Tigo Star, consumers will see Tigo in a new light: with its name now shown prominently alongside Hollywood film images, popular TV shows and events. Millions of viewers will associate Tigo both for great content as well as great content delivery platforms. Picture high quality TV, crystal-clear HD and fast internet.

Tigo Star also supports the growth of our cable services following the purchase of local fixed-line companies in Paraguay and Bolivia and our proposed satellite offering in Latin America. It will make bundled Tigo services even more attractive to consumers.

The Paraguay launch of Tigo Star also follows the launch there last month of Millicom's first ever television channel devoted exclusively to sport -  Tigo Sports. The 24-hour TV service will be coming to Bolivia soon.

Millicom's President and CEO, Hans-Holger Albrecht, said: "Tigo Star lights up the Tigo brand to show consumers how we offer a complete digital lifestyle that includes compelling entertainment and broadband services. Cable and entertainment is one of our four strategic growth pillars and the launch of Tigo Star is a significant step as we execute our plan to boost revenues in this category."