Tigo supports Autism Awareness campaign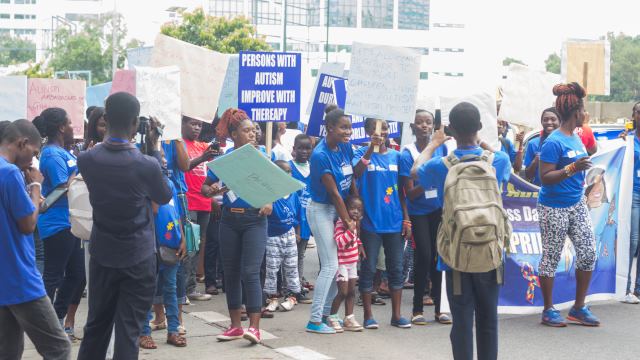 April 2016: Two winners of a tech-innovation awards programme sponsored by Millicom have taken an idea to help people living with autism and have turned it into an Autism Aid App that went online this week.
Alice Amoako and Solomon Avemegah, both of Accra, won a Tigo Digital Changemakers Award in 2014 to develop their App idea, with support from Tigo Ghana and the non-profit organization Reach for Change.
The App is the first of its kind in Ghana and has gone live as millions come together around the world this month in support of a United Nations-sponsored Autism Awareness campaign.
The App is now available to download at Google Play stores and is designed to support both people living with autism and their care givers.
Its three main features include; a Picture Exchange Communication System that helps children living with autism to improve on their communication skills; an awareness platform which provides information on autism, and an SMS Helpline that connects parents and caregivers to doctors and other health professionals with several years of experience in caring for children with autism.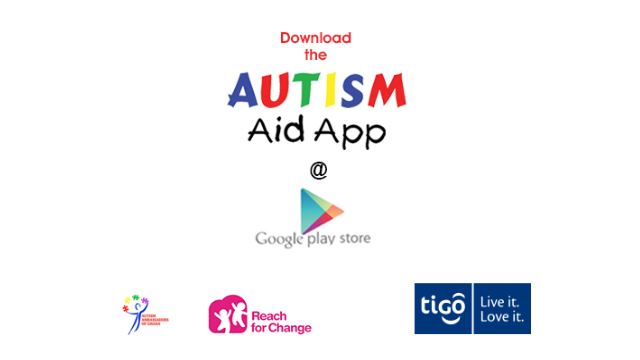 Amoako and Avemegah, who organized a Tigo Ghana-sponsored "Walk for a Cause" on 2 April to celebrate, were joined by members of the Ghana Autism Society, various leading autism ambassadors as well as staff from Tigo.
The walk included a live demonstration of the App, free medical screening and an art exhibition produced by children living with autism.
Amoako said:  "Our main objectives for this Autism Aid App is to help children living with autism to improve on their communication skills. We also want to increase and deepen awareness about autism in Ghana and promote social inclusion and integration for people with autism."
Gifty Bingley, Director for Corporate Affairs at Tigo, commended Alice and Solomon and said: "As a digital lifestyle brand, we know that a lot of people are spending more time online than on any other media, especially with mobile devices. By creating an autism App, Alice and Solomon are making it far easier for all of us to be engaged with autism." 
Ms Bingley encouraged Ghanaians to download the App and provide feedback. 
As part of the UN General Assembly's 2030 Agenda for Sustainable Development which includes 17 Sustainable Development Goals (SDGs), the UN has emphasized the need to mainstream disability and improve the lives of people living with disabilities.
The United Nation's Resident Coordinator in Ghana, Christine Klock, was among those taking part in the walk.
Others included the Director for the Ghana Autism Society, Serwah Quaynor, various sponsors who have pledged to support autism awareness and care in Ghana and the Ghanaian actress Martha Ankomah, whose foundation, the Martha Ankomah Foundation, works to support autism.