Tigo takes music to Africa
The Millicom-led digital-transformation has turned our Tigo brand into one of Latin America's leading music-to-mobile distributors. With the streaming service Deezer, its roll-out begins in Africa.
October 2014:  Our new partnership with Deezer marks a significant step for Millicom towards our goal of creating a market-leading digital music experience in Africa.
It enables our Tigo Music brand to make its African debut -  launching with Tigo Ghana as a service included in prepaid data plans available to customers - with a planned roll out to Chad, DR Congo, Rwanda and Tanzania in the coming months.
As we market Deezer's streaming service with its catalogue of more than 35 million tracks we will also be sourcing exciting new and local content through a new venture called "Africa Music Rights". This partnership with the digital music company Africori will fund, acquire and manage music rights across the continent.
This exciting reach into Africa's music scene comes just as we expect smartphone penetration to rise sharply and in turn lift mobile music revenues, especially in sub-Saharan countries where music is already the second most popular feature on mobile phones.
Half of smartphone users and one third of feature phone users there listen to music on the go every day.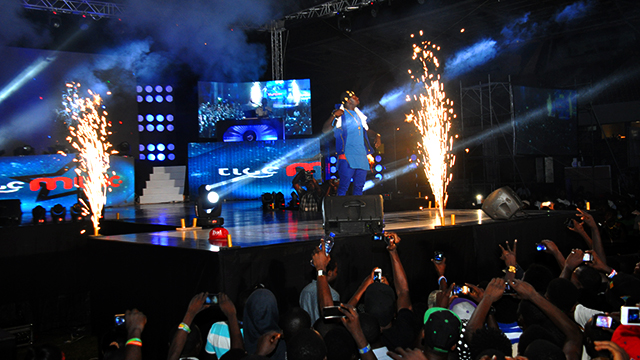 Since Tigo Music launched in Latin America in 2012 it has become an integral part of people's daily digital lives and become synonymous both with live music events headlined by some of the world's best-known artists, as well as with close-up studio recordings.
In August 2014, Tigo Music Sessions filmed exclusively, then released seven tracks by the Latin Grammy award-winning artist Juanes, who has sold fifteen million albums worldwide. 
The brand has grown in Colombia to become the country's leading music streaming service, with 600,000 users listening on average to more than 400 songs and 40 hours of music every month. 
It is significant to our strategy that in Africa, 70 per cent of the music streamed is locally-produced. Audiences are about to discover through Tigo Music some of the world's most diverse musical cultures.
Key growth areas that lie beyond our six local Tigo markets are likely to include South Africa, Nigeria and Kenya. 
Millicom's CEO and President, Hans-Holger Albrecht, said: "Africa's digital music market is taking off fast with online and mobile penetration growing strongly. Tigo Music gives us a first-mover advantage, reinforces our strategic shift from voice to data and extends the digital lifestyle.
"Africa Music Rights complements this by exploiting the huge opportunity to serve the rising demand for digital music across the continent. Together they make Millicom a music powerhouse for Africa."
To read our press release, click here.