Inspired by an Army of Volunteers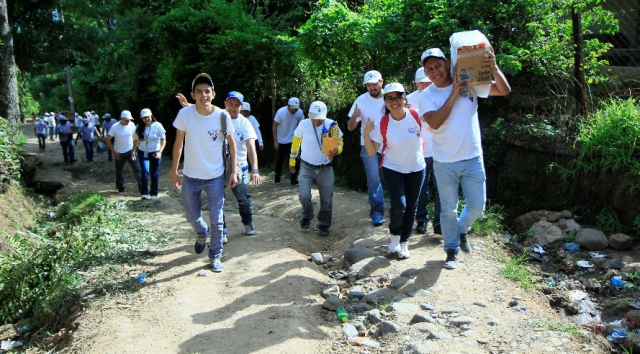 2017 has been an inspirational year for Millicom, as well as a formative one, with growing numbers of men and women volunteering their time to support causes in their local communities that are close to the company's heart. A series of volunteer initiatives launched as part of Millicom's Responsible Leadership strategy are encouraging employees to become agents of positive change. Both the response in our markets, and the rewards, have been outstanding.
(November 2017) Teacher Mrs Mirna has taught at Ojo de Agua school outside Guatemala City for 18 years and remembers working in classrooms built of sundried bricks and planks of wood, with no electricity. 
These days her school looks very different, thanks in part to a group of men and women from TIGO Guatemala's Finance, Corporate Affairs and One Network departments who arrived in July on a mission.
The 89 volunteers were supporting a community's efforts to make the local school a better place of learning and showed up ready and willing to build and repair classrooms and facilities. They also cooked lunch for the 559 students and 23 teachers working there.
Mrs Mirna now has a purpose-built classroom. Her students have access to a digital learning centre. The kitchens and toilets have been modernized.
This TIGO volunteer activity is one of many taking place in our corporate offices as well as African and Latin American markets, encouraging colleagues to become agents of positive change and to give some valuable time.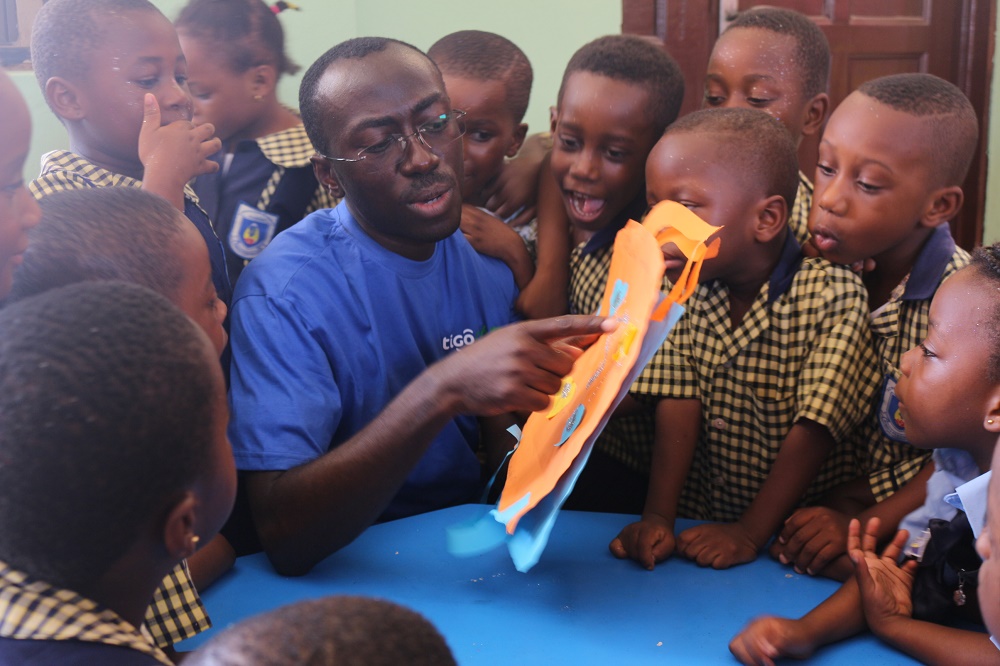 Hundreds are taking part in local communities as educators, speakers, decorators, carers and listeners. Many have supported our high-impact awareness-raising programs on online safety for children and freedom of speech.
Others have specialised in activities that focus on health, literacy, education and community development, from digging wells to provide neighbourhoods with clean safe water, to clearing hospital grounds, to motivating children to want to learn how to read.
Corporate Responsibility Manager Mauricio Arce said: "Through volunteering our people can actively participate in our efforts to give back to the communities where we operate.
"It's a great opportunity for our employees to understand why we do what we do in Corporate Responsibility, and on a personal level it allows our employees to step out of their day-to-day activities and participate in actions that have a positive impact in people's lives."
So let's meet just some of our amazing volunteers from 2017 and hear, as well, from the people and communities who invited them into their lives. The success of each initiative relies just as much on them and their participation as it does on volunteers, in order to succeed. All share the same desire for positive change.
Ana Guity, TIGO Honduras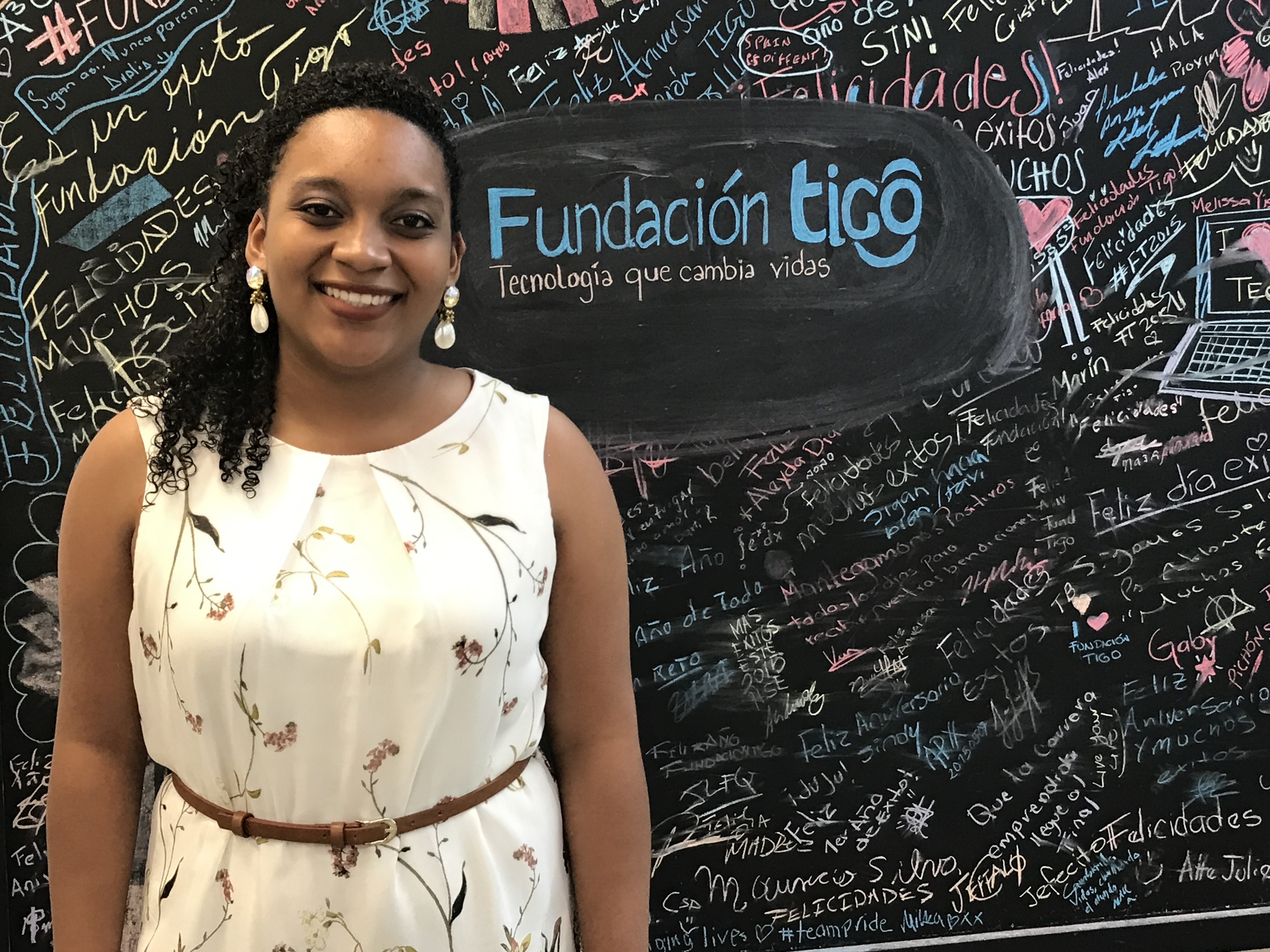 Information Analyst Ana Guity, 25, from Tegucigalpa, volunteers for TIGO Foundation's #NoAlCyberbullying programme, talking to students in schools about safety and privacy on the Internet and showing them the tools at their disposal and the information available to them on the TIGO website. "We are saturated with technology these days. Everybody needs to really know how to use it properly. Teenagers are vulnerable to many risks through the Internet and social networks. I love to know that I can help them identify these risks and prevent them from becoming cyber victims."
Juan Pablo Sandoval, TIGO Costa Rica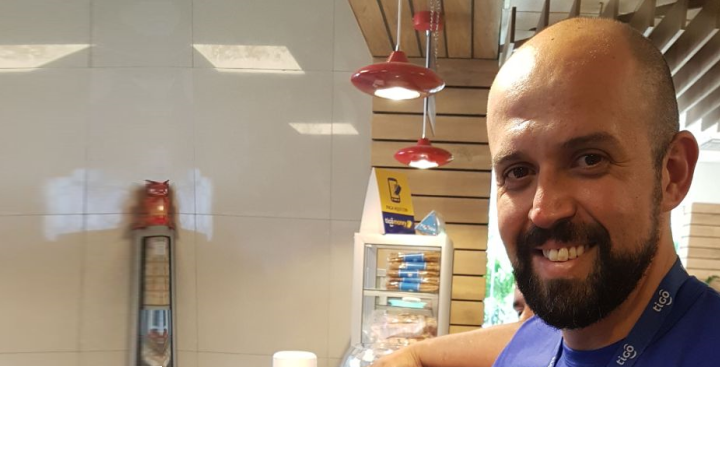 Father-of-two Juan Pablo Sandoval, 36, works in Business Intelligence and has volunteered as a speaker and educator to raise awareness around Child Online Protection (COP) among young people as they explore digital technology. He says: "I do this because I see how technology is developing, and the risks and the opportunities that it presents to young people. I also want to be sure that I can guide my own children in how to use technology." Juan is part of TIGO's COP partnership with Crianza Tecnologica and plans to become a COP campaign lead as part his own career development.
Patrick Gill, Millicom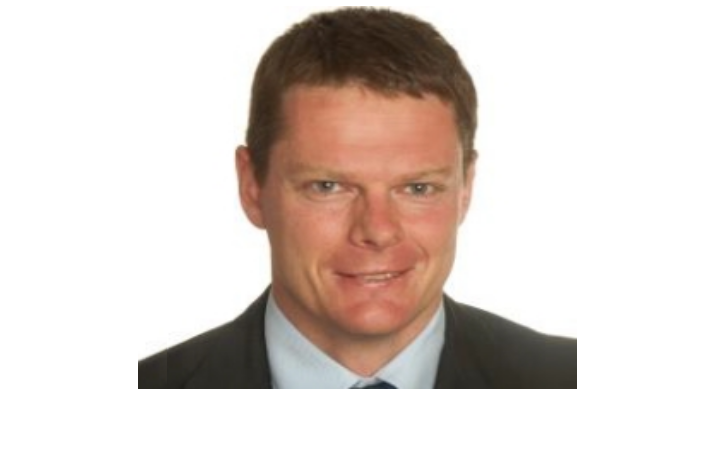 Patrick Gill, Millicom's Director of Corporate Governance and Risk, joins the Board of Childreach International, a charity whose vision is of a world where all children have the opportunity to fulfill their potential in life, with access to education, protection and healthcare. Patrick will also chair Childreach International's Finance Committee. "Childreach is an inspiring organisation committed to strengthening the livelihoods of communities and individuals in a number of countries (including Tanzania)," said Patrick.
For more information on Childreach https://www.childreach.org.uk/
Kofi Twumasi, TIGO Ghana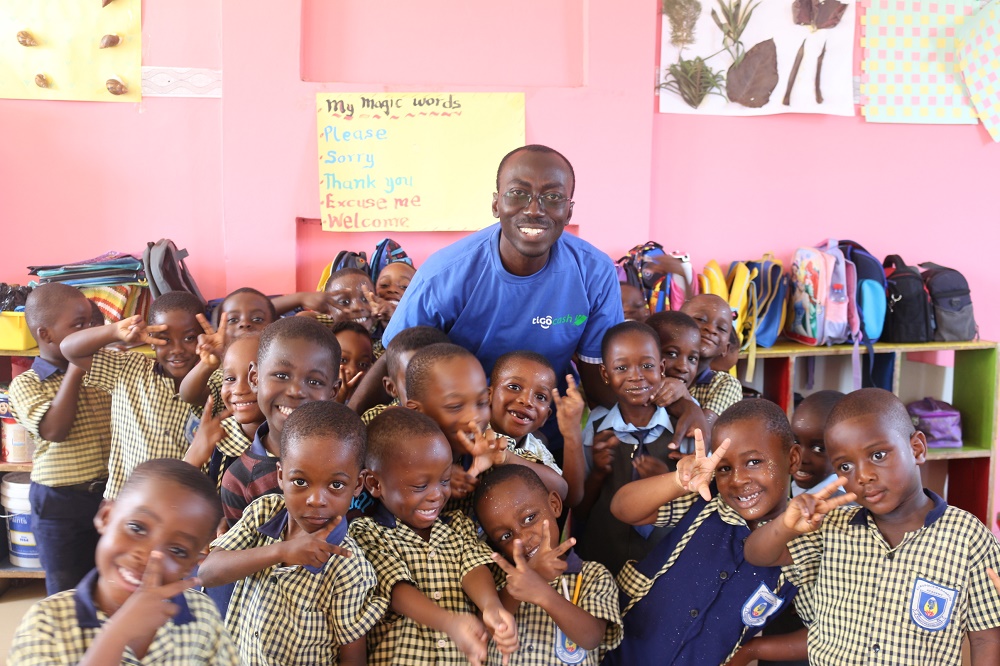 TIGO Ghana has a wide range of volunteer activities through its CSR and Sustainability programs. Kofi Twumasi, a Customer Experience Specialist (CES), has been volunteering for five years in order to impact other people's lives positively. He says: "It is a good thing to give back to other people; especially if they have not had the kind of opportunities you have had. This is an exercise you can do without money, which helps you learn, to shape people positively, and to shape yourself in the process." His says his reward comes from empowering children to achieve their potential. 
Elysee Laotin, TIGO Tchad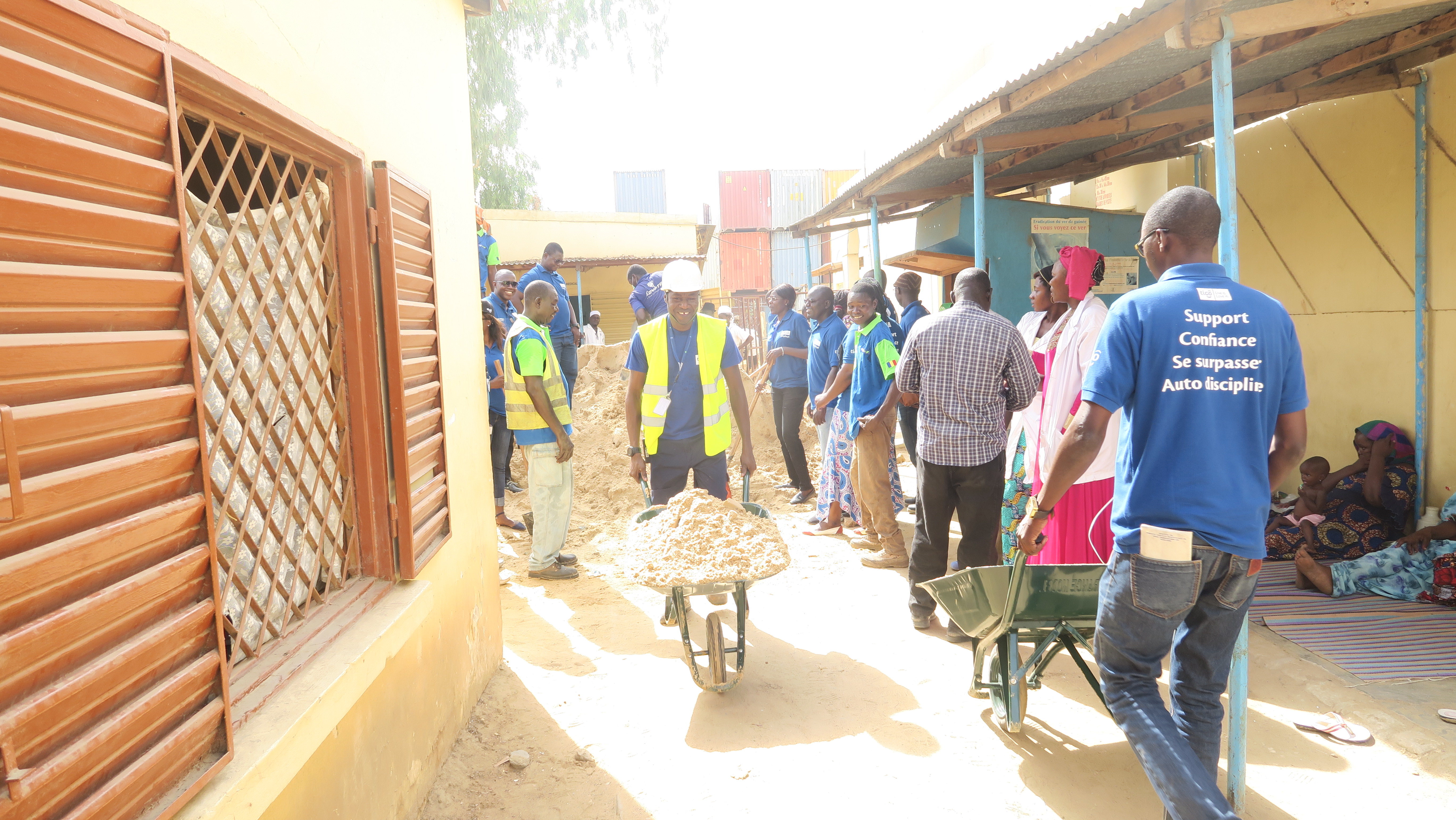 Elysee Laotin, 35, is a father of three, a former firefighter, and now responsible as a security coordinator in Health and Safety at TIGO. As a volunteer he motivates others to do the same, saying "It really makes me proud. Volunteering for me is the act of offering oneself and if I give myself, it is to give an example or to appeal to others especially when there is a great need." Earlier this year, he was supporting a major clean-up around Union Hospital. "We want the sick to live in a healthy environment and I'm proud to be supporting this." 
Chantal Kagame, TIGO Rwanda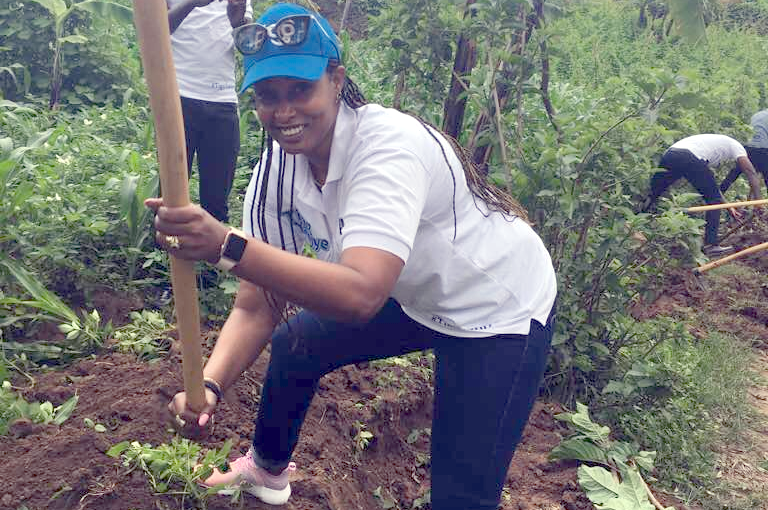 Chantal Umutoni Kagame is the Deputy General Manager of TIGO Rwanda. She and several colleagues recently volunteered to dig trenches for clean water pipes to residents in Burera District. Rwandans call this Umuganda, a word that translates as "coming together to achieve a common purpose". Chantal said: "I love volunteering in our community because it gives me the opportunity to interact with all types of people from all walks of life; plus it shows people the other side of TIGO staff. In addition, volunteering in rural communities allows me to leave the hustle and bustle of the city and enjoy the fresh air of rural Rwanda".
Roxana Sanchez, TIGO El Salvador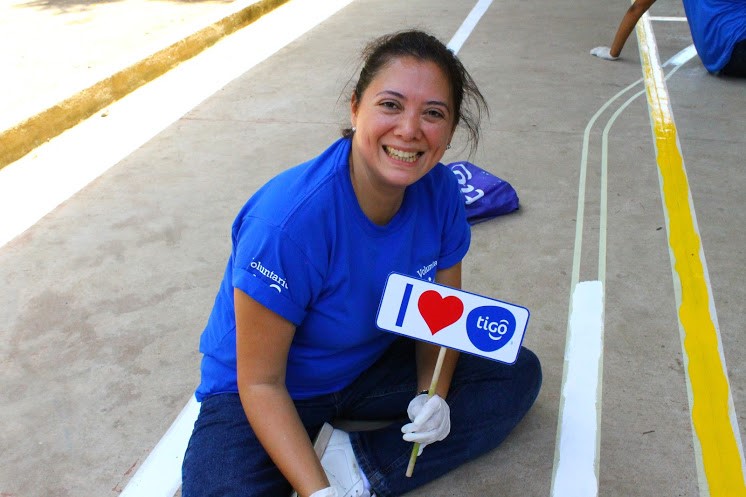 Roxana María Sanchez, 43, has been volunteering since 2014 with the Adopt-a-School program to promote digital literacy amongst young students. She said: "It is an opportunity to learn first hand about the needs of others who have less, and to play a part in their growth which converts into greater opportunities for their future development". TIGO has invested more than US$700,000 in the past three years on adopting, connecting and better resourcing classrooms online for schools in need around the country. Each Adopt a School project is coordinated by the Fundación Empresarial Para El Desarrollo and Education Ministry. 
Atupiani Makweta, TIGO Tanzania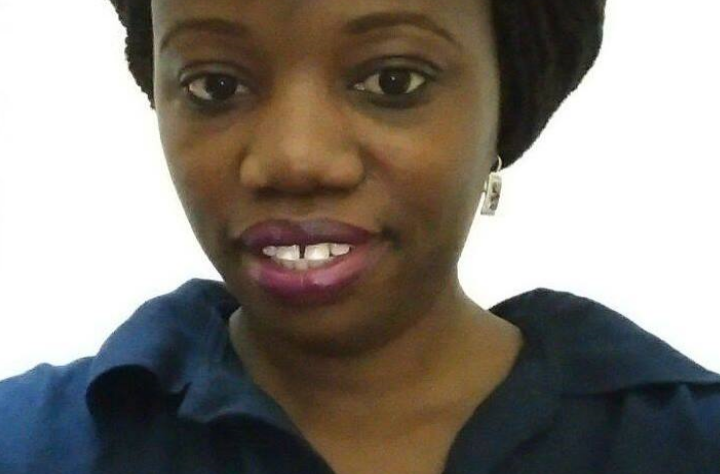 Atupiani Makweta is part of TIGO Tanzania's Risk and Compliance team and takes a special interest in the company's Digital Changemakers tech award scheme, helping to guide new ideas through the selection process, on the look out for innovations that will most benefit women and children. "I'm eager to know and to understand what knowledge other people have about the digital world and how to convert ideas into digital. What has inspired me the most is that some of the ideas I would consider unrealistic have been taken further, because someone else convinces me that the digital world is real and possible."
Adopt a School, El Salvador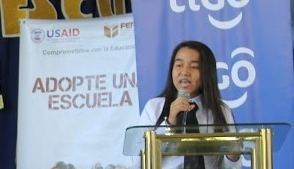 Jeyssi María Martinez studies at Centro Escolar San Francisco, in La Paz department, El Salvador. Her school is one of 14 to have been "adopted" by TIGO, working in partnership with USAID and FEPADE. Each has been equipped with a Digital Learning Center connected to the Internet. Dozens of TIGO volunteers took part in a refurbishment of Jeyssi's school.  Jeyssi says: "The Digital Learning Center gives us access to the latest tools and a greater opportunity to learn. There are no words to say thank you enough for this support. This will make a permanent difference to our lives."
Mji Mpya Hospital, Tanzania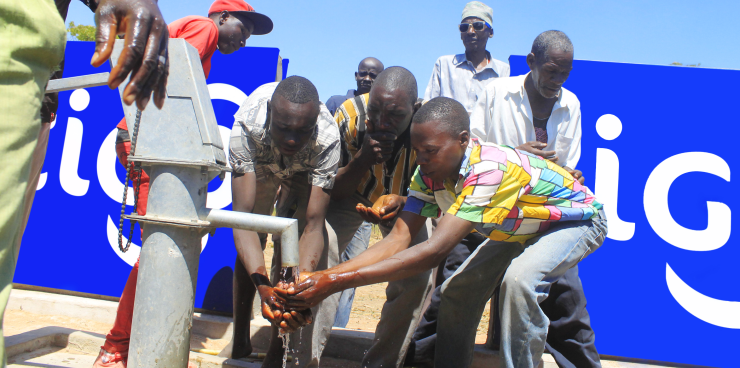 TIGO Tanzania volunteers are fundraising and installing a series of boreholes across the country to provide communities with much needed fresh and clean water. In May TIGO installed a safe borehole at the Mji Mpya hospital in Morogoro, partly also to say thank you to the men and women who helped contain a fire that threatened TIGO's nearby data center. Morogoro District Commissioner Ms. Regina Chonjo welcomed the gift whilst Tabora Regional Commissioner Aggrey Mwanri said: "Tigo's gesture is a grand gesture that all well-wishers should follow by example."
Cyberheros - Bolivia (video)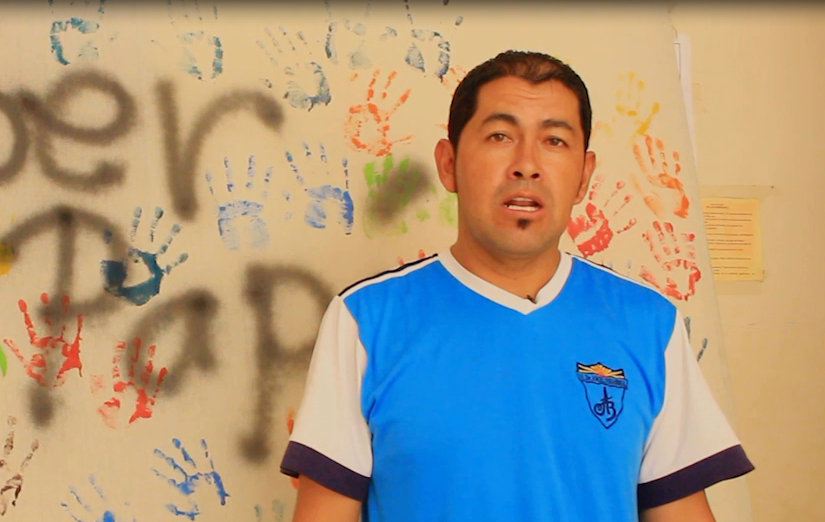 TIGO's volunteer army of CyberHeroes count local schoolteachers among their most important allies in a Crianza Digital campaign to make parents and children more aware of privacy and safety on the Internet. "I'm thankful for how they help us as teachers to educate children about technology," said one teacher in Pailon, near Santa Cruz de la Sierra. In this activity, volunteers spent a day with 180 parents and schoolchildren, offering practical advice on how to protect one's self and one's children when using the Internet whilst enjoying the benefits. Watch the VIDEO
Ojo de Agua school, Guatemala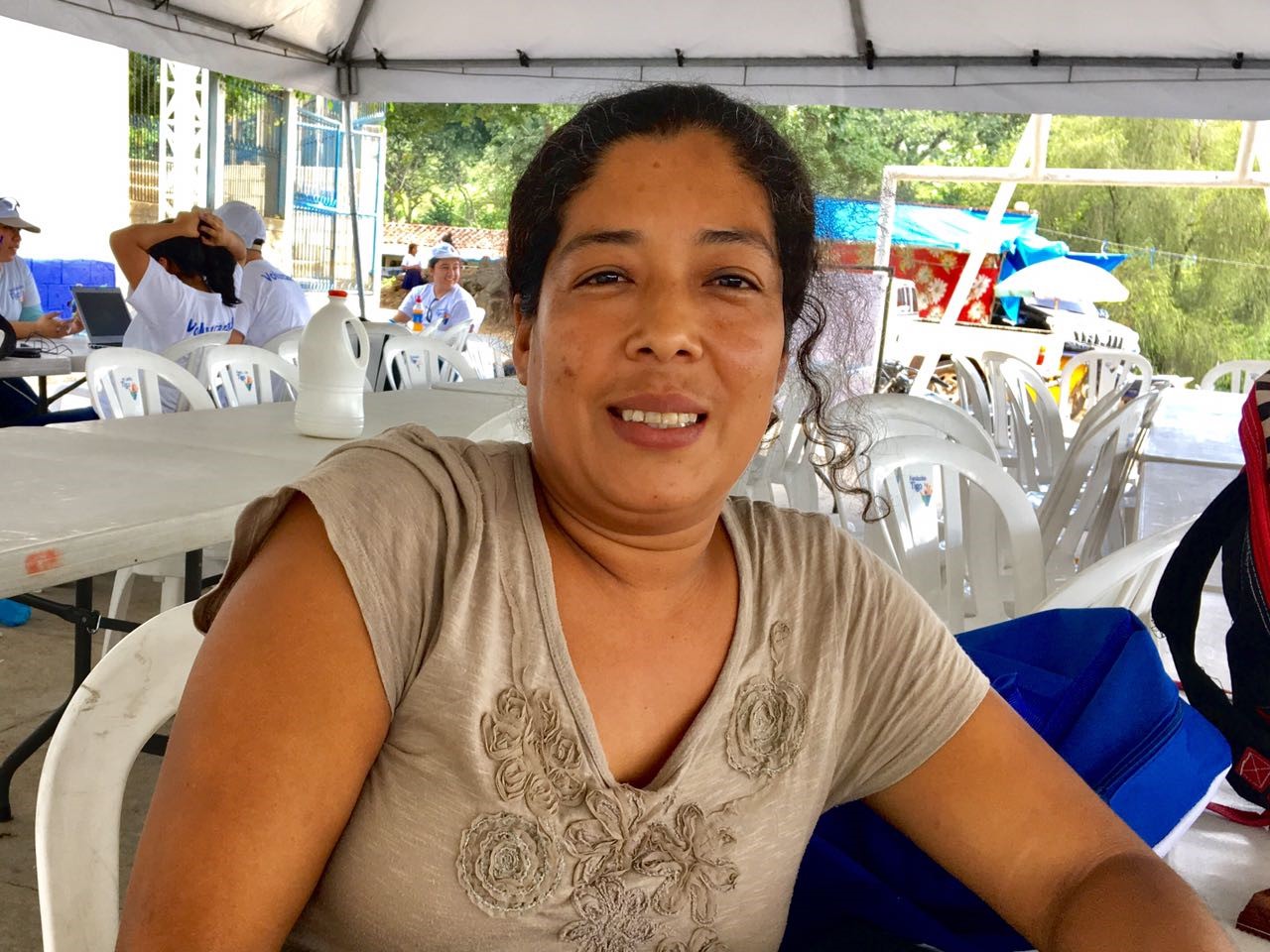 Mrs Mirna, who teaches second grade, welcomed TIGO volunteers earlier this year to the Ojo de Agua School, Nueva Santa Rosa, as part of an initiative to improve school facilities and connect classrooms to the Internet. Local pupils can now learn and improve their digital literacy skills. "When I saw the new school I was very surprised to see how beautiful and clean it looks. We never thought that Fundacion Tigo would actually come all this way to help us, but they did. We thank them and God for blessing our community."
Union Hospital, Tchad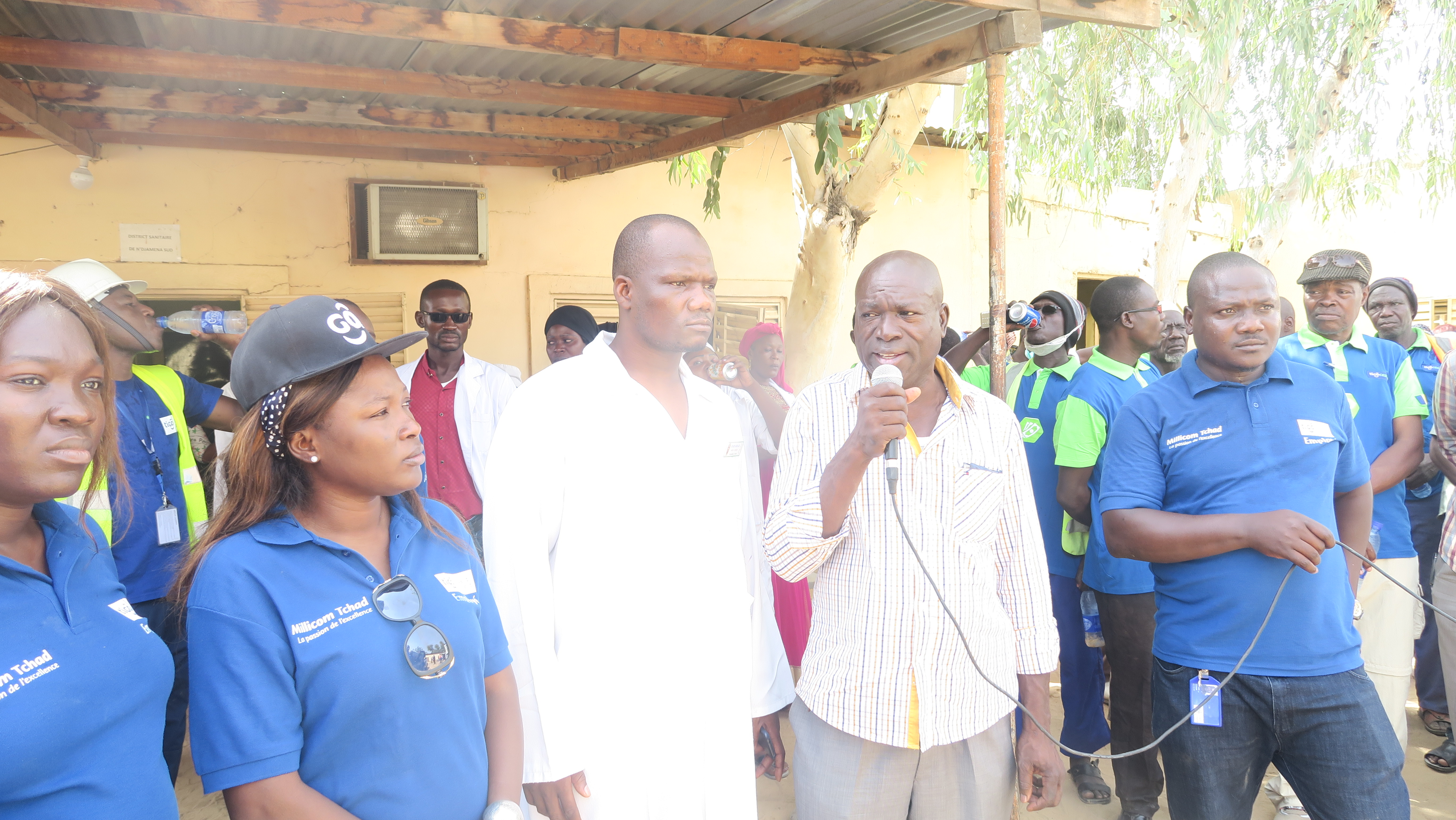 Teams of TIGO Tchad volunteers supported a major clean up in May of the grounds of Union Hospital, a major public health facility in the capital N'djamena. The premises needed a clear-out according to the team, in order to create a healthier environment for hospital patients and visiting family members. Dr. Yorsala Tao (holding the microphone), Medical Officer for N'djamena Health District, expressed his gratitude and encouraged other private organizations to follow TIGO's example.